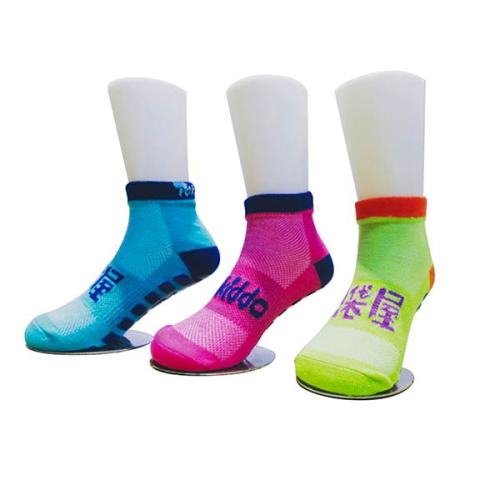 Non-slip/Anti-slip Trampoline Socks Grip Socks
Description
1. Briefing on
Trampoline Park Non-slip/Anti-slip Socks
Trampoline socks, also called non-slip/anti-slip socks or grip socks, are made of a special non-slip silicone material added to the bottom, which can increase the friction between feet and the ground, and effectively prevent slipping on smooth ground. It has excellent protective effects and is widely used in Trampoline park.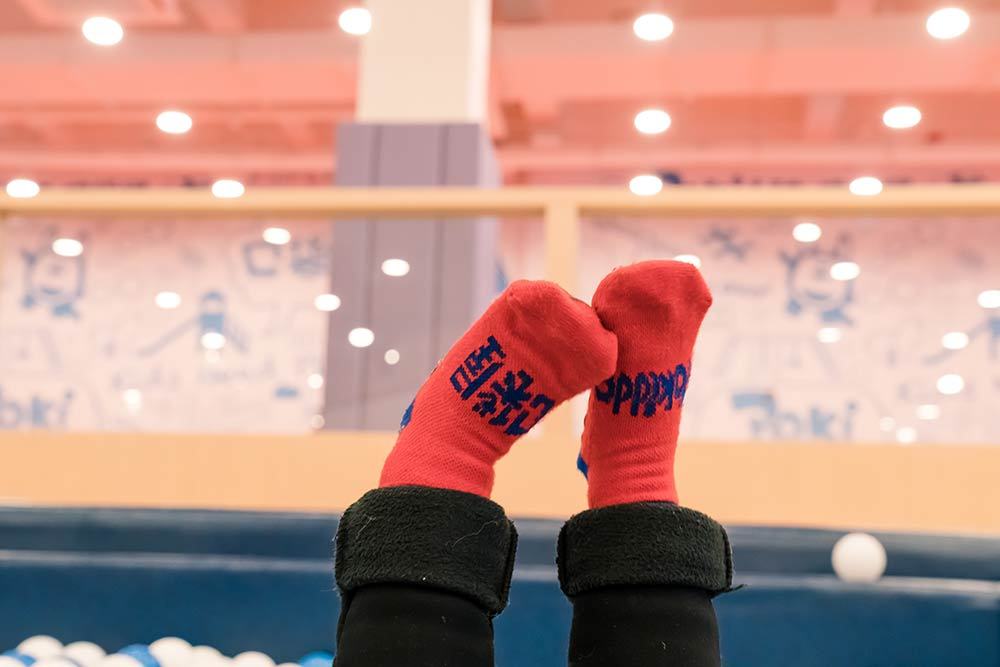 2. Features of Trampoline Park Non-slip/Anti-slip Socks
1).【BOTTOM NON-SLIP RUBBER DESIGN】: The Trampoline Socks are bottom anti-slip design,allows children to play safely, even in a smooth place like a trampoline or slide.Whether it's indoors or outdoors, our socks are great for children.
2).【 HIGH QUALITY CLOSE SKIN】: The Anti-Skid Trampoline Socks have strict quality testing, and the soft cotton is comfortable for baby while ensuring the health and safety of them.The Non Slip Sticky Grips Socks will avoid causing friction between baby's feet and shoes and injuring them.
3). 【 COMFORTABLE WEARING EXPERIENCE】: Tight the appropriate socks, no sense of restraint, give the baby a comfortable wearing experience. The reasonable design socks fit the heel, the heel point is more wear-resistant.

5). 【FRIENDLY SERVICE】: Quality and customer satisfaction are our top priorities.
3. Customized Design Available for Trampoline Socks
We can offer customized design according to client's brand. Trampoline socks as a must-buy accessory, can be useful for building brand awareness for trampoline park.