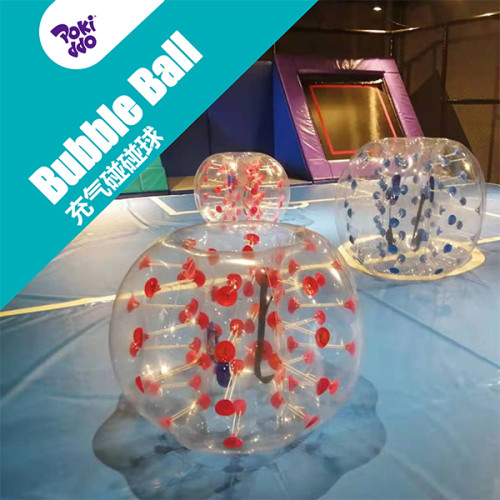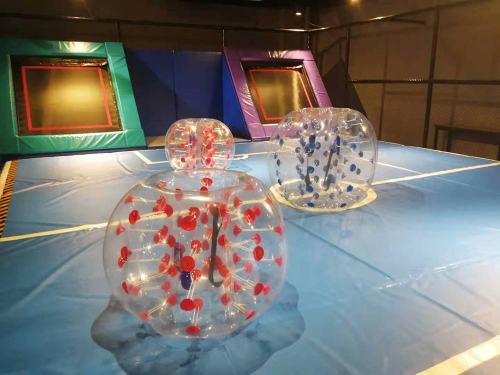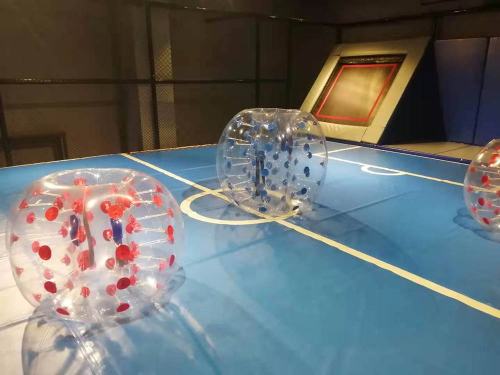 Bubble Ball Soccer - Indoor Amusement Park Attraction
Description
1. Briefing on Bubble Ball Soccer
Bubble ball soccer, also known as bubble soccer, bumper ball or knocker soccer, is a new type of team sports game. During the game, you wear an inflatable bubble suit that allows you to safely bounce off other players and roll over completely.
You will become a kid again and enjoy the happy moment inside the ball. A lot of bumping, rolling and even bouncing will come to you. Enjoy infinte bumps and laughs.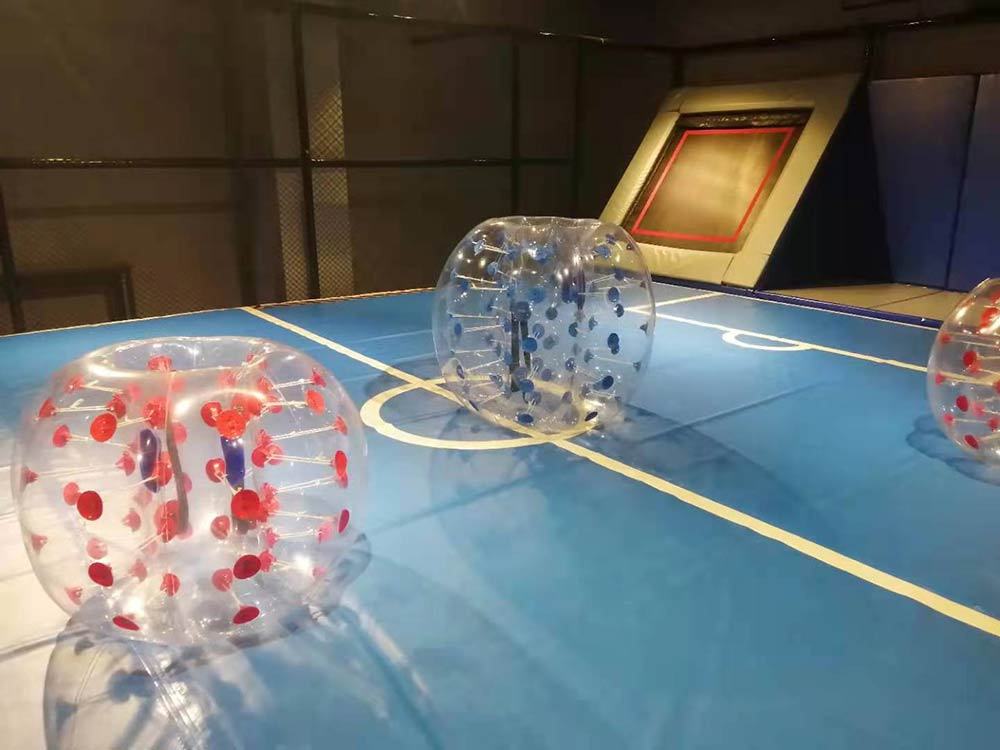 2. How to Play Bubble Ball Game
There are a variety of ideas for playing the bubble ball game. If you're set in a trampoline park court, you can arrange one-on-one game to see who's the one fall and cannot stand back onto the mat.
if you're set in a soccer field, no matter indoor or outdoor, you can enjoy a soccer version bubble ball fight.
Just kick the ball into the goal. Easy? Yes! But all the players are wearing the Bubble suit. So you are allowed to take down your opponent without getting a foul!
The object is to score as many goals as possible in the allotted time (typically 3 to 5 minutes depending on scheduling and number of players).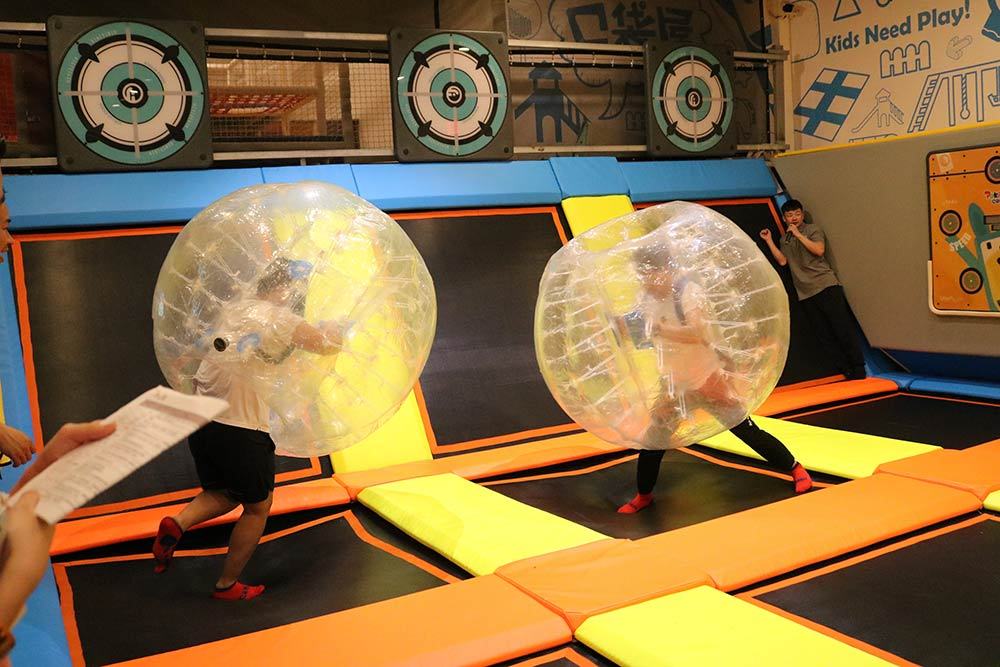 3. Field Setup for Bubble Ball Soccer
Bubble Soccer can be held in any flat ground in indoor or outdoor. Typically a small soccer pitch or basketball court is enough. If needed, use a soft soccer ball instead of normal soccer ball to prevent damaging the venue. if it's in an indoor amusement park, you can either set it on the ground with artificial turf as flooring and netting fence to prevent balls flying, or build a airtrack court with angled/inclined trampolines on the two sides.