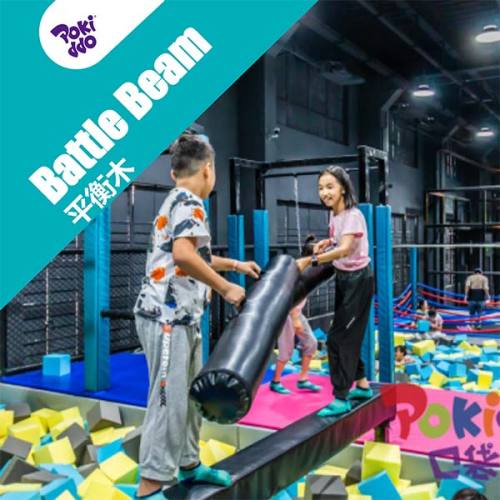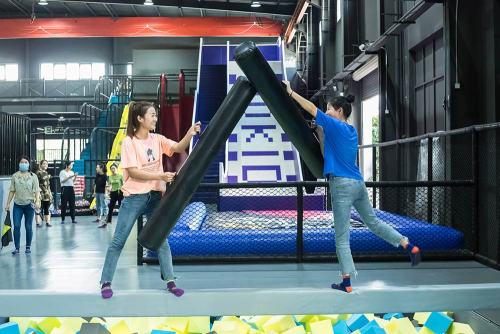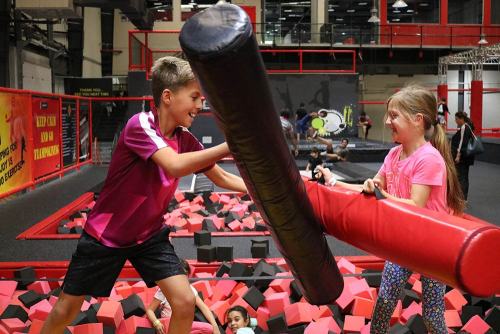 Battle Beam - Indoor Trampoline Park Attraction
Description
1. Briefing on Trampoline Park Battle Beam
Battle beam is popular foam pit attraction in trampoline park. It features a soft long thin platform for two players to knock each other off into the foam pit. One on one friendly yet competitive combat. It is a test of balance, strength, and wit with soft weapons for the battle. You can think balance beam as sword fighting. Only the swords are foamy. And the pit below is lined with cushy foam blocks or airbag.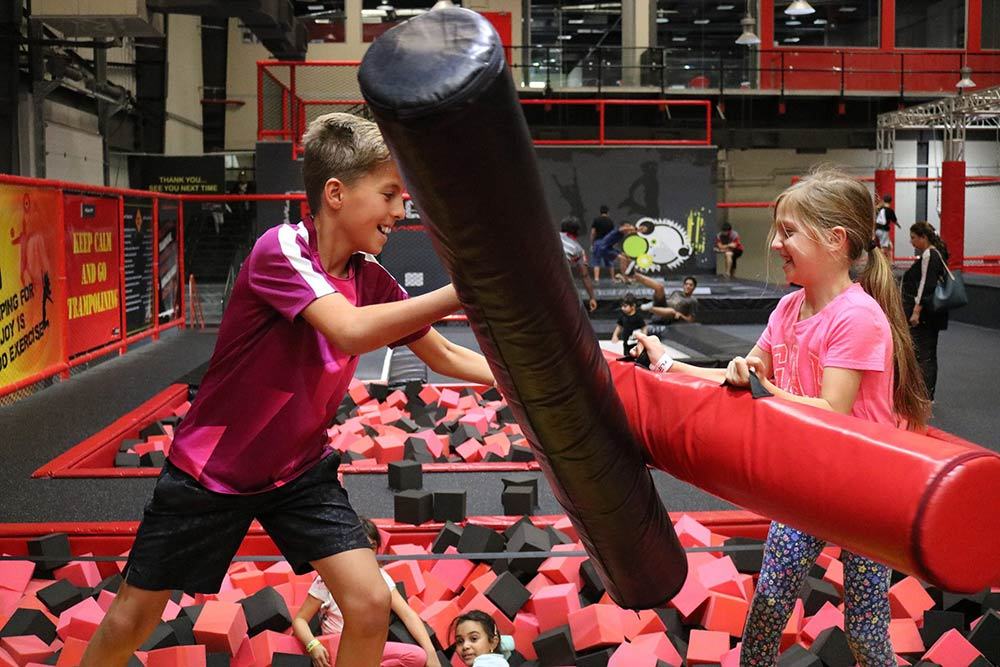 2. How to Play Trampoline Park Battle Beam?
1). Two players grab a soft stick each and get ready for the fight on the beam.
2). Use the soft stick to knock the opponent off the beam. Absolutely no head shots!
3). Once someone has been knocked off, the match is over.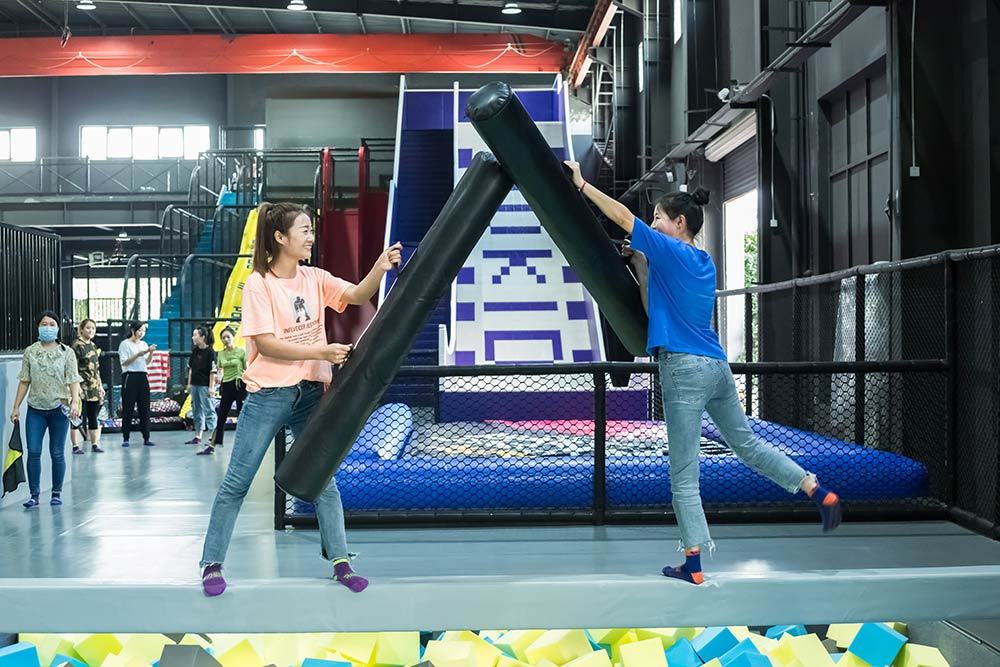 3. Integration Options for Battle Beam
The battle beam can be integrated with other foam pit attractions like slackline, swing bridge, etc.