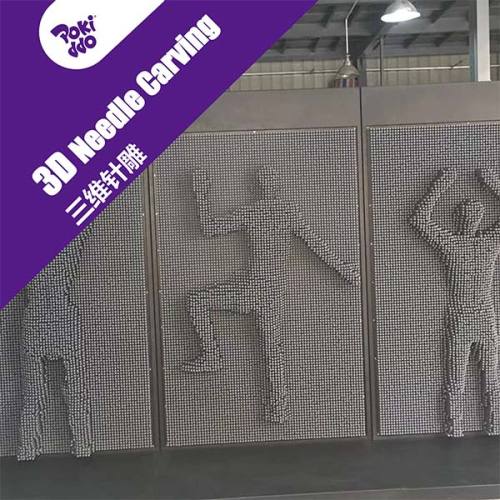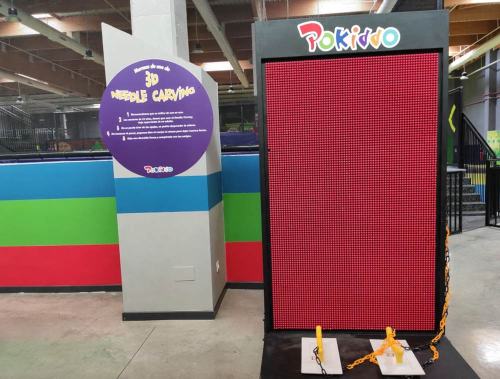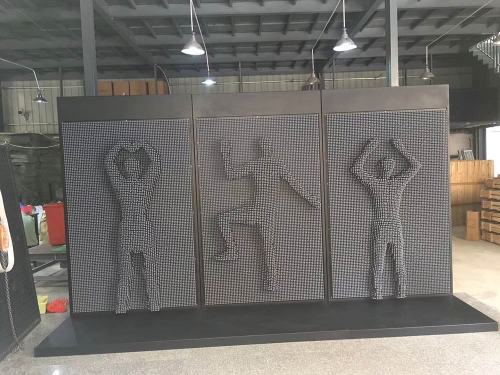 3D Needle Carving Wall - Amusement Park Attraction
Description
Briefing on
3D Needle Carving Wall
You probably know handprint 3D needle painting, a type of toy for children. They can press an object inot the wall of this plastic needle, leaving an impressive shape such as superman toy statue, handprint or idol. It will create incredible 3D sculptures and inspire unlimited creativy and imagination of children. What we present here is the large version of the 3D needle painting! Players can use their body to create hilarious sculptures.
1) Material: metal, PPR

2) Size :2360 * 1300 * 300cm (customizable)

3) Features: novel shape, environmental friendly materials, suitable for shopping malls, scenic spots, parks, science and technology museums and more.