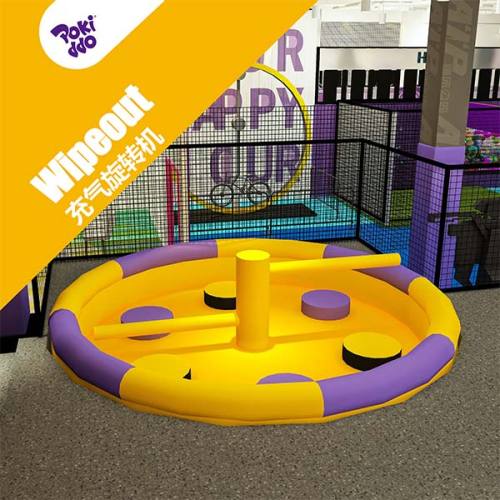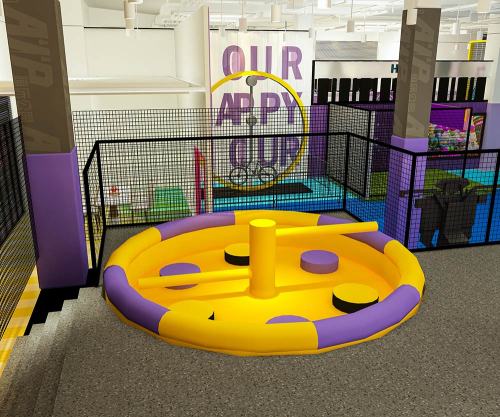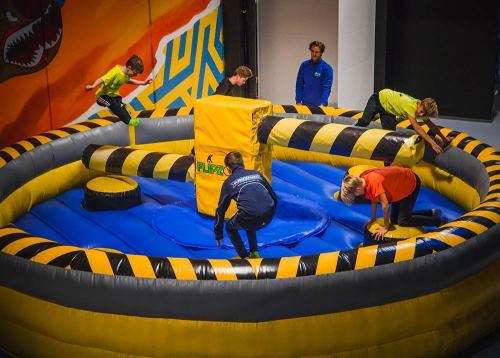 Inflatable Wipeout/Inflatable Meltdown
Description
1. Briefing on the Inflatable Wipeout
Inflatable wipeout or inflatable meltdown as it's also known is an energetic multi-player activity where 8 players stand on podiums and try to maintain their balance and avoid being knocked off by the spinning beams of two heights! The game is Supervised and controlled by an operating professional with the speed and direction of the beams changing at any time! This is a super fun attraction suitable for trampoline parks and indoor adventure parks
Advantages of the Wipeout Challenge:

1) Suitable for almost all ages and abilities - adults and children can play at the same time
2) 6 or 8 players at once
3) Variable speed and direction sweeper arms
4) Wide array of challenges and game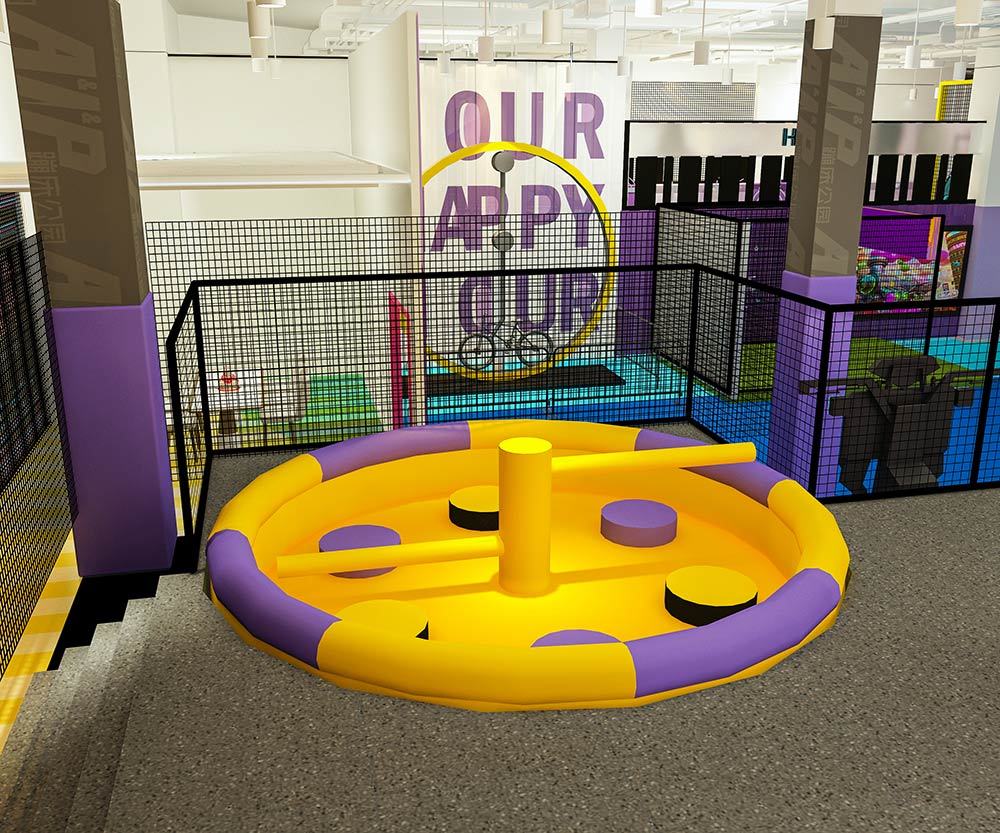 2. Specifications on the Inflatable Wipeout
1) Material: 0.5mm PVC tarpaulin, high durability ,UV-treated, fire retardant,water-proof
2) Color:Multi-Color, According to your request
3) Size: customized
4) Certificates:CE/EN71/EN14960/SGS.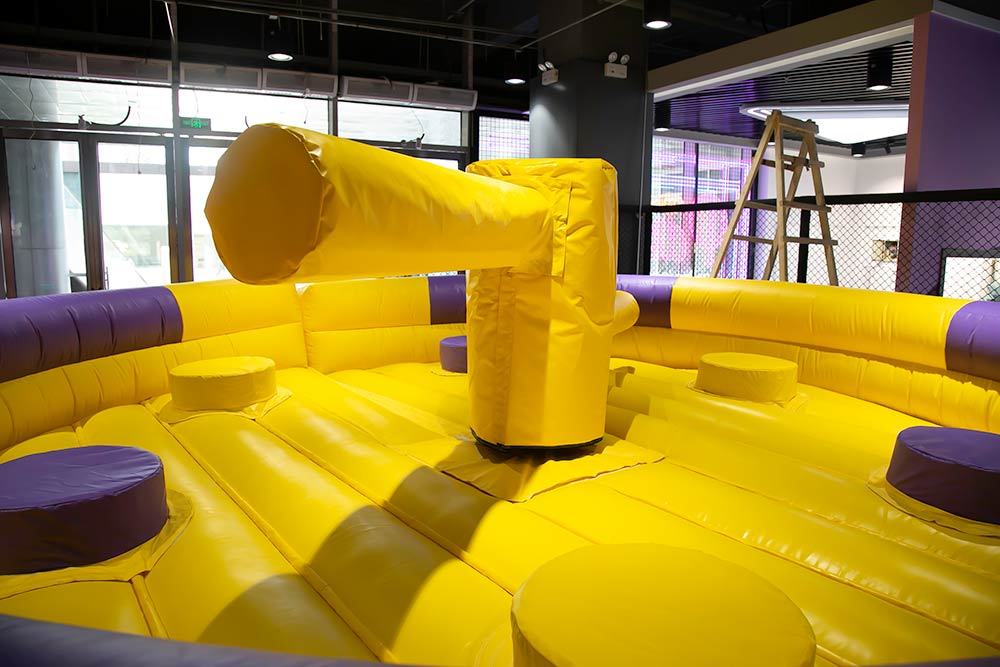 3. How to Play the Inflatable Wipeout?
1) Get an operating professional to supervise and control the game.
2) Six or eight players stand on the podiums and get ready for the challenge.
3) One the game starts, the beam in the middle starts spinning. and during the game, the operator can control the speed and direction of the beams changing.
4) The players should duck, jump, dodge do whatever it takes to avoid being knocked off the podium by the beam.
5) The LAST PERSON STANDING is the winner and the game ends.