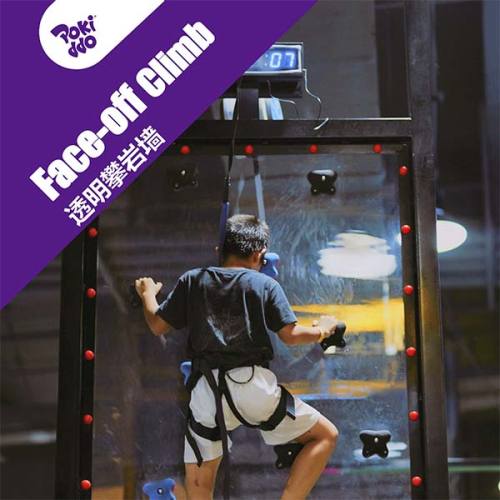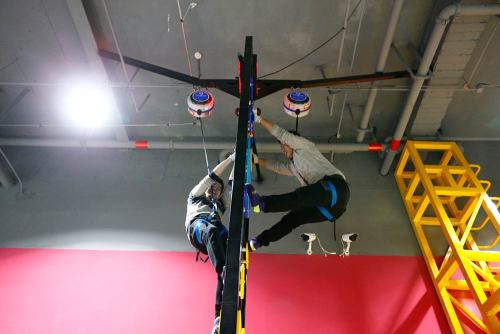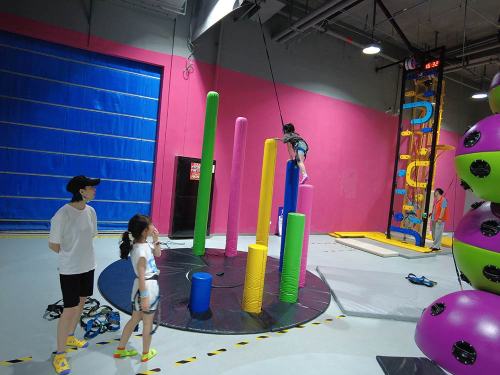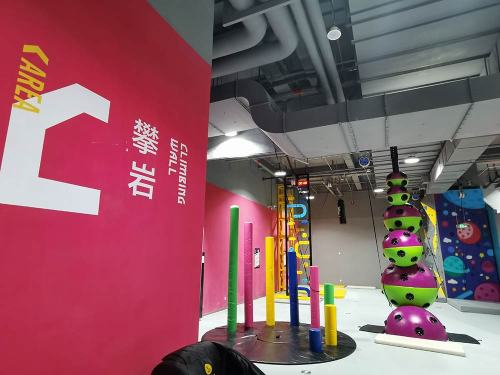 Face-off Climbing Wall - Indoor Adventure Attraction
Description
1. Briefing on the

Face-off Climbing Wall



Face-off climbing wall is made of clear acrylic panels, which allow players to see their climbing opponent or partner on the other side of the wall. Players can compete or follow other's moves up the wall. Both sides of the panel have the exact same hold pattern and design to ensure a matching experience. Face-off climbing wall can be used as a climbing teaching tool as an expert climber can face a beginner and demonstrate techniques along the way. Each element is available in a variety of colors and you can customize the design on the panel.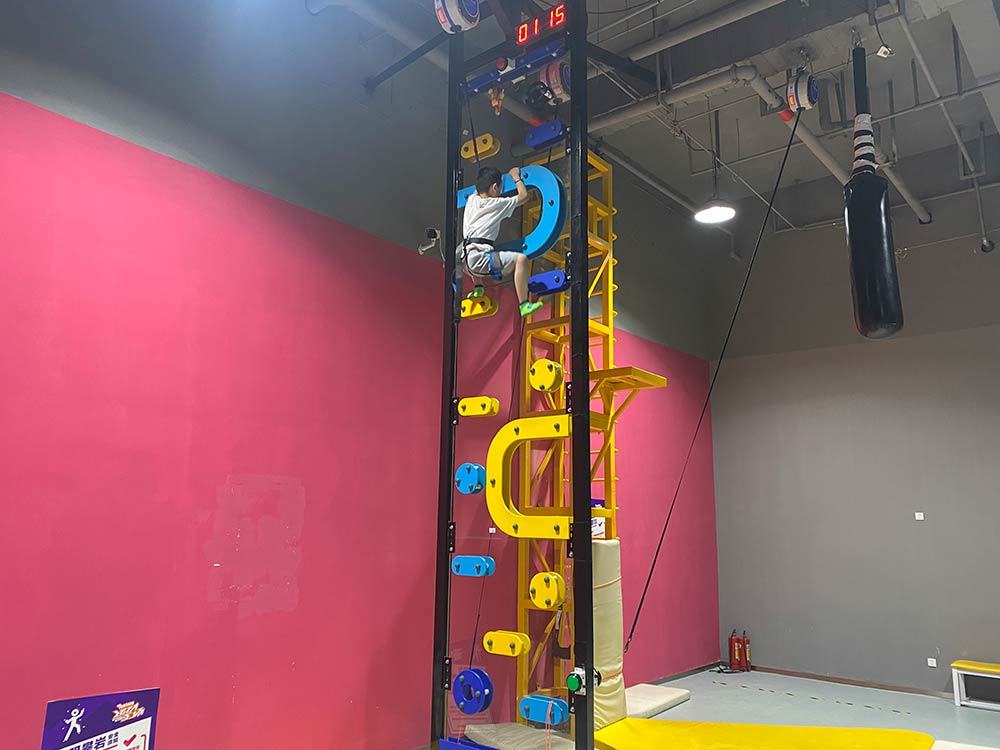 2. How to Play

Face-off Climbing Wall?
1) A few pieces of equipment you need before getting started, including helmet, harness, locking carabiner and belay device.
2) Get yourself geared up with all the safety equipment.
3) If there's timing system. Press the timer start button and start climbing. You will find handles on the panel, use fingers, hands, legs and upper body to climb up to the top.
4) Press the finish button, let go of your grab and fall freely down to the ground. It is safe with the belay equipment.
5) Check the time, and if you're competing with someone, you can see who's the winner.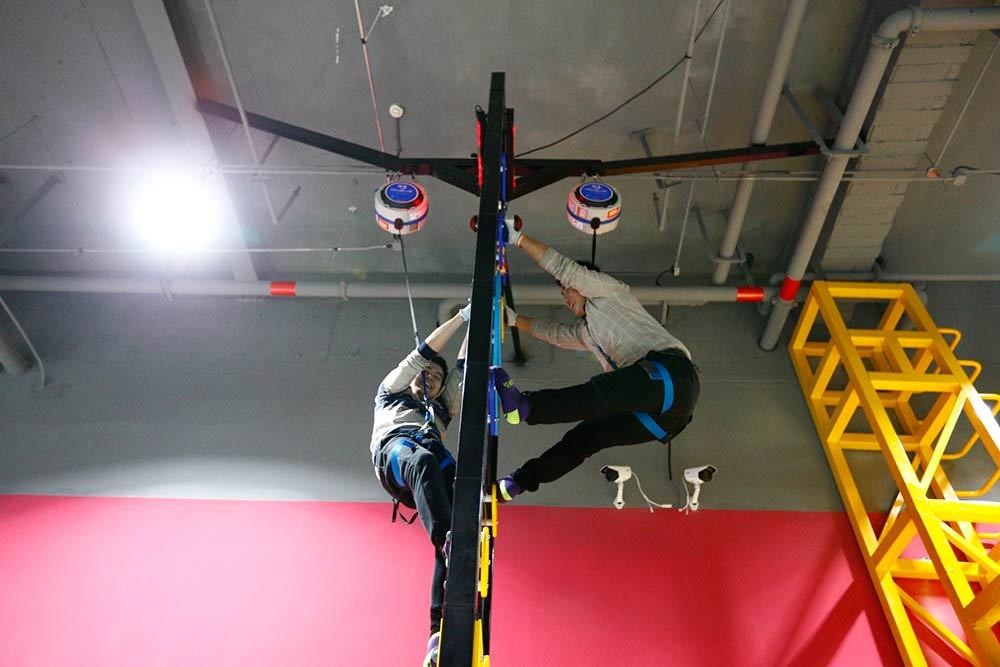 3. Benefits of Climbing for Kids
1) Climbing builds muscle, endurance and physical skills. It's a healthy option for children who are not interested in traditional sports.
2) Climbing challenges not only strength but also willpower. It would enhance kids' bravery and confidence.
3) Kids are natural climbers. It would be much easier for kids to acquire the skill of climbing.
4. Integration Options for Face-off Climbing Wall
The face-off climbing wall can be placed as a free standing attraction in trampoline park, indoor adventure park or family entertainment center, and if there's a specific area for climbing walls, it can be integrated with art climbing walls, stairway to heaven/sky stepper, twister climbing, astroball climbing, jump tower, etc.