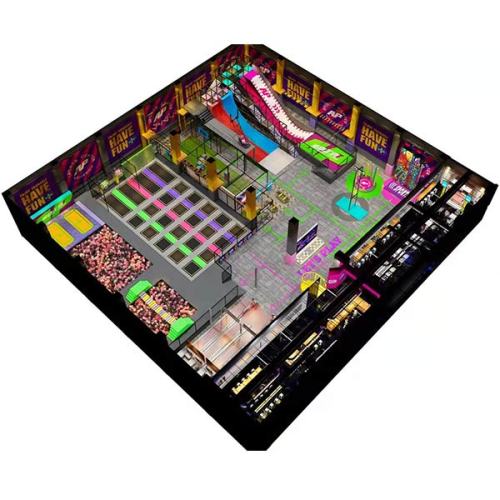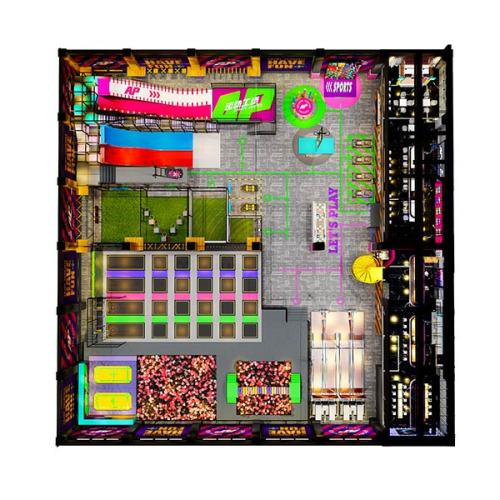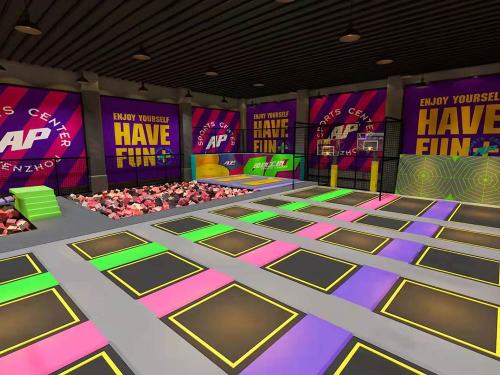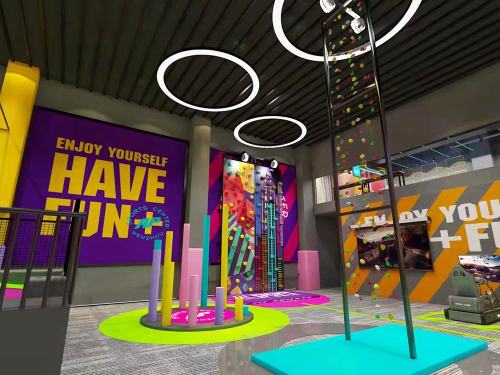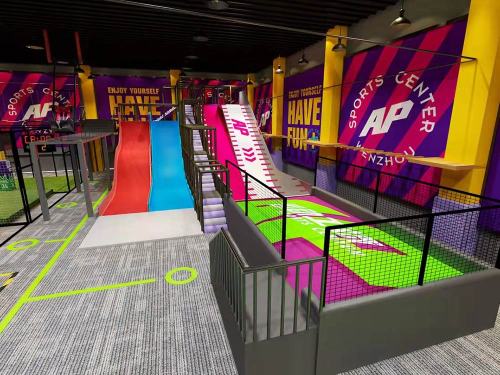 Pokiddo AP Sports Center Trampoline Park Design
Item specifics
Certificates

ASTM, TUV certified
Materials

Galvanized steel, PVC, EPE, etc.
Colors

can be customized
Design

Customized according to space
MOQ

800 sqm2
Description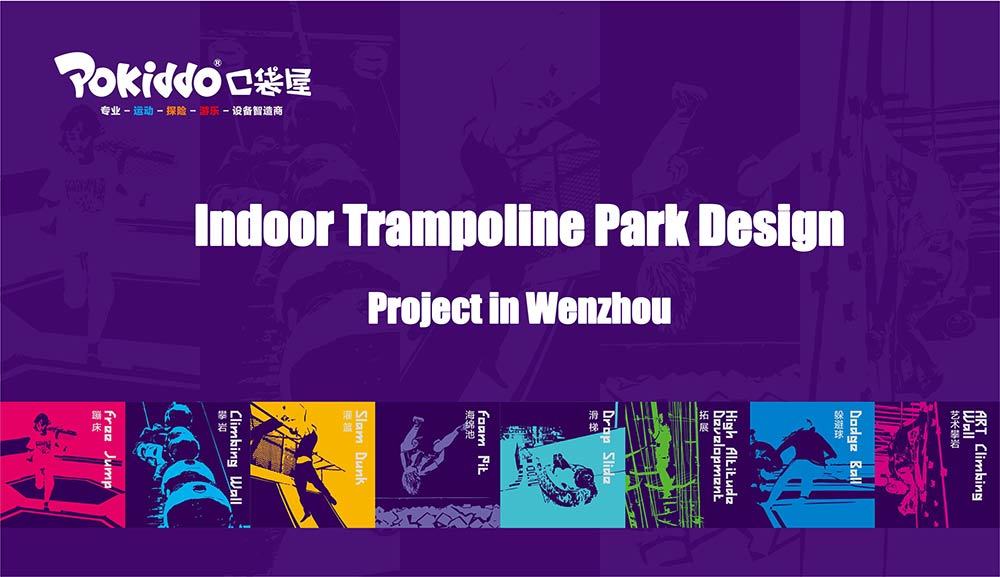 This is an overall indoor trampoline park design proposal for the AP Sports Center in Wenzhou, which is a joint brand by Pokiddo and Miao Miao Le. The proposal includes both the trampoline park equipment design and the interior design. You will find the layout plan for the park is very clear, including 1. trampoline park area, 2. interactive games area, 3. challenge area and 4. the bar area/party area. Let's dig a little into the fun park attractions in each area of the trampoline park.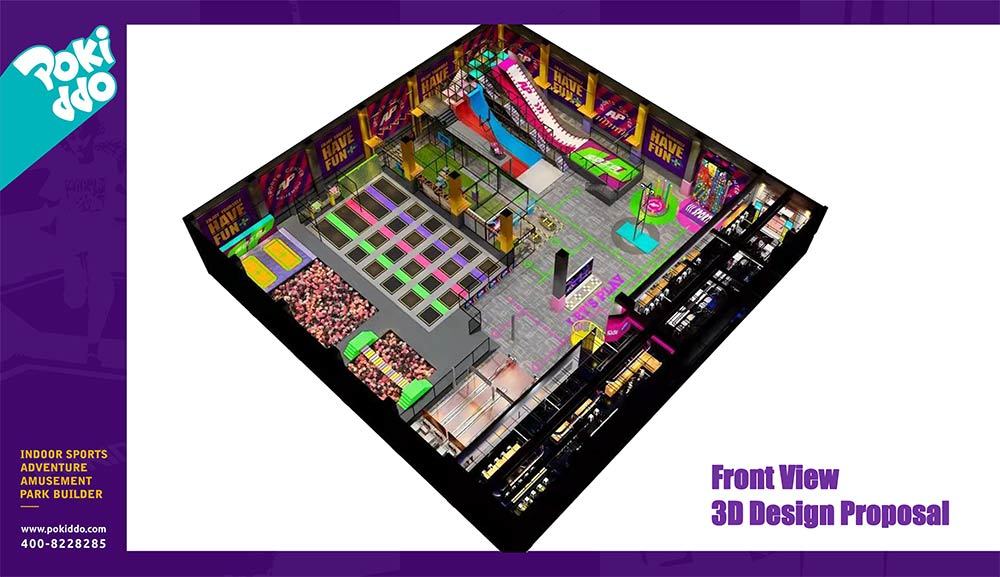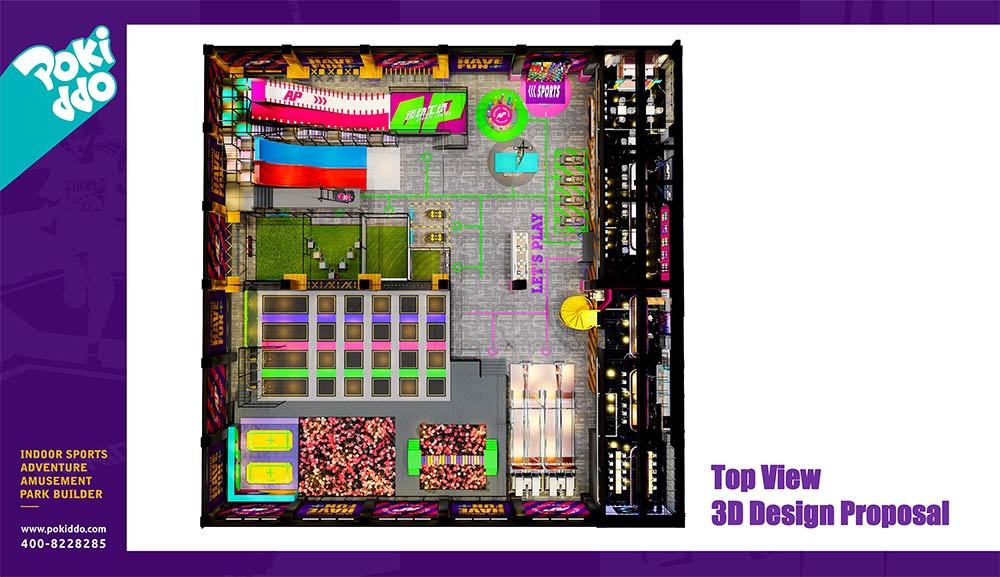 1. AP Sports Center Trampoline Park Area
In the trampoline park area, free jump zone is the main element, which can accommodate a good number of jumpers. To increase the fun on trampoline, there're two trampoline-related games, slam dunk basketball and the velcro wall. Right beside the wall are the swing bridge above the foam pit and the high performance trampoline.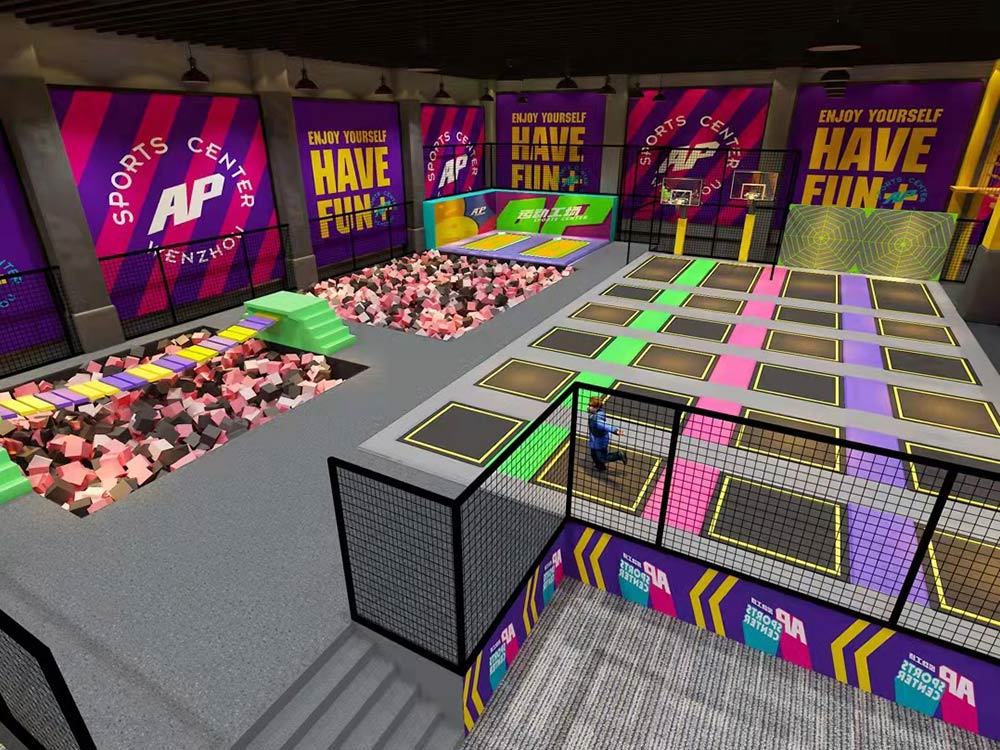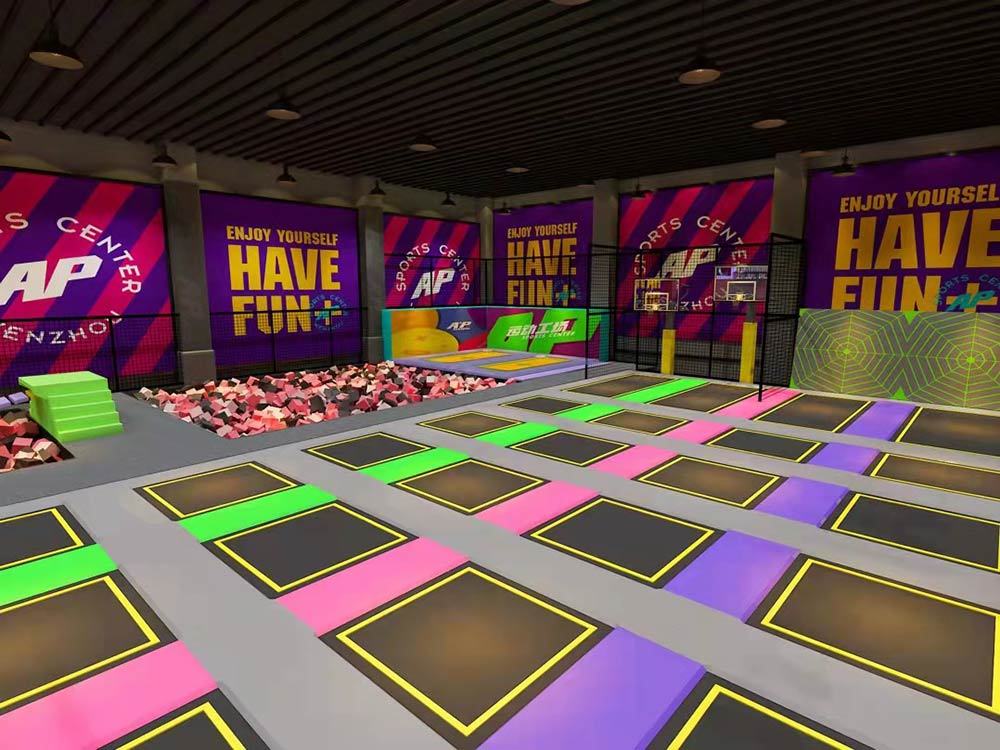 2. AP Sports Center Trampoline Park Challenge Area
The challenge area include two elements, one's climbing wall related attractions, the other is the slide related attractions. It is an area that you may shout out loud and release your stress. The climbing wall zone includes the face-off climbing, stairway to the heaven and the art climbing walls. The slides zone include the donut slide and the crazy slides. On donut slide, you can enjoy a fast sliding and landing on the airbag.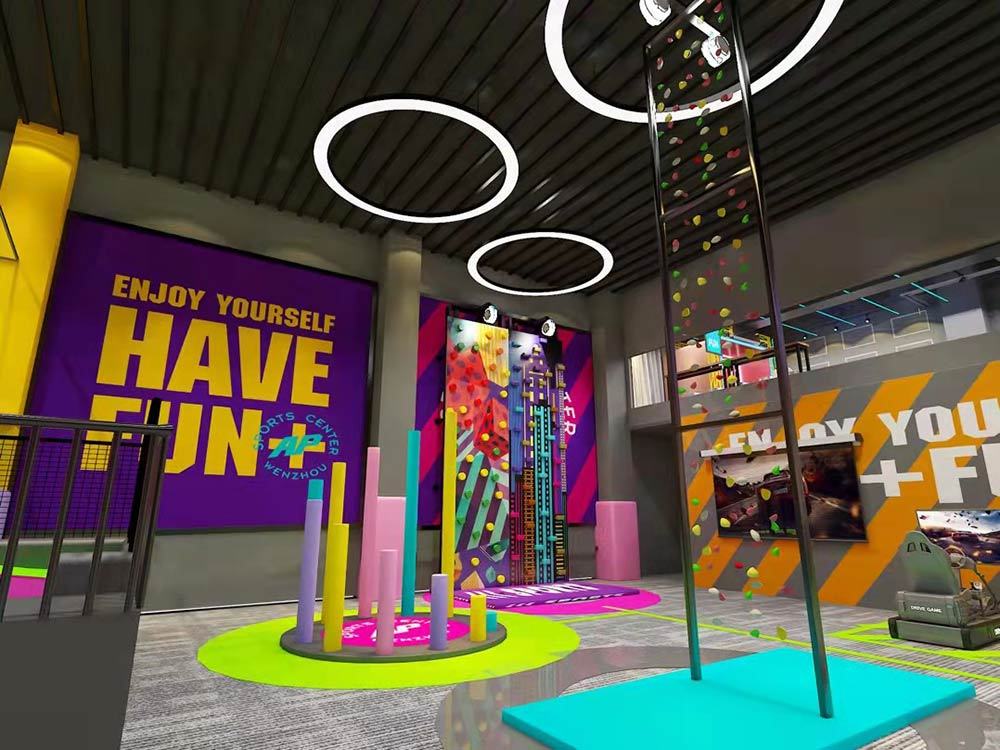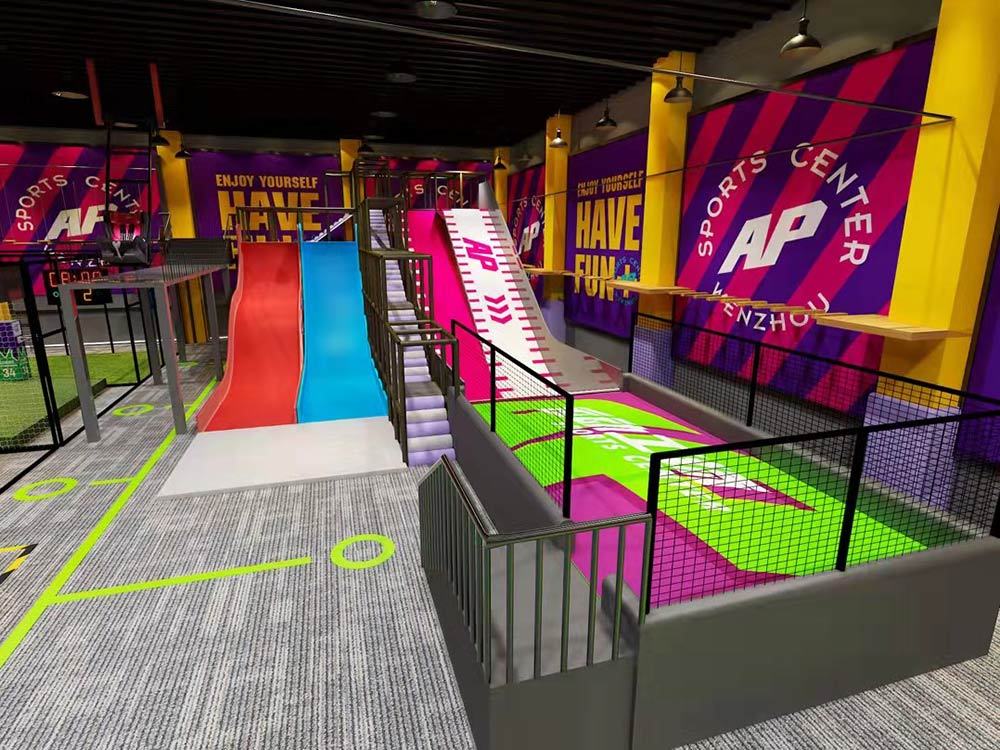 3. AP Sports Center Trampoline Park Interactive Games Area
In the interactive games area, you will find some novel electronic sports games, including the bowling, interactive boat rowing, interactive basketball, the car racing simulators, and more. Pokiddo has the ability to combine the novel interactive sports games in the amusement park to upgrade the fun.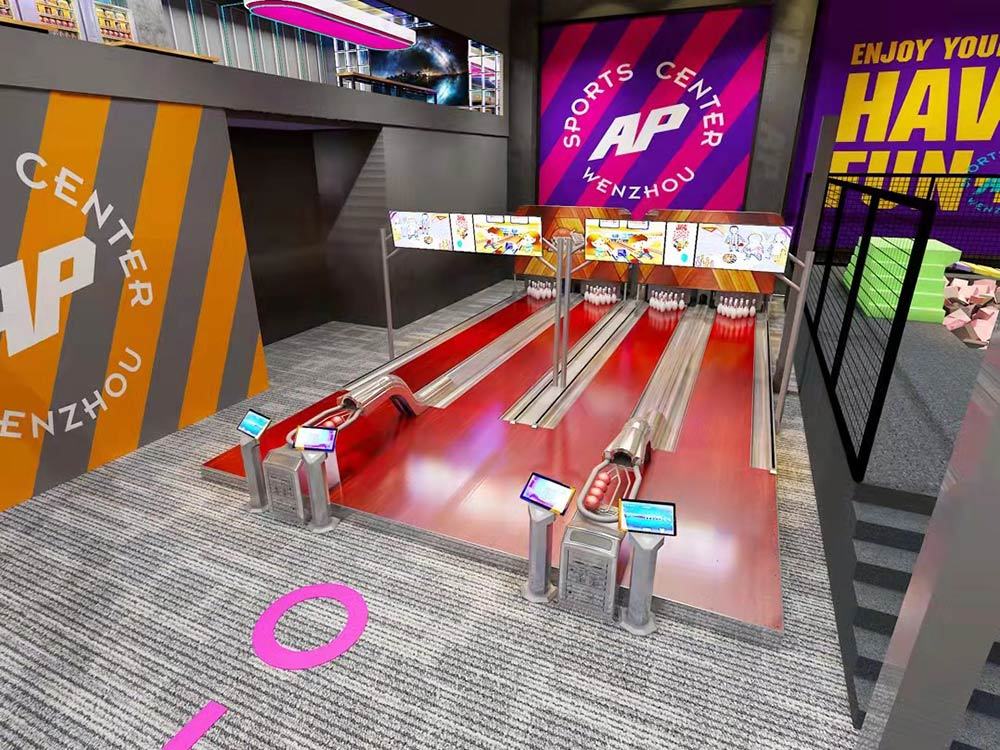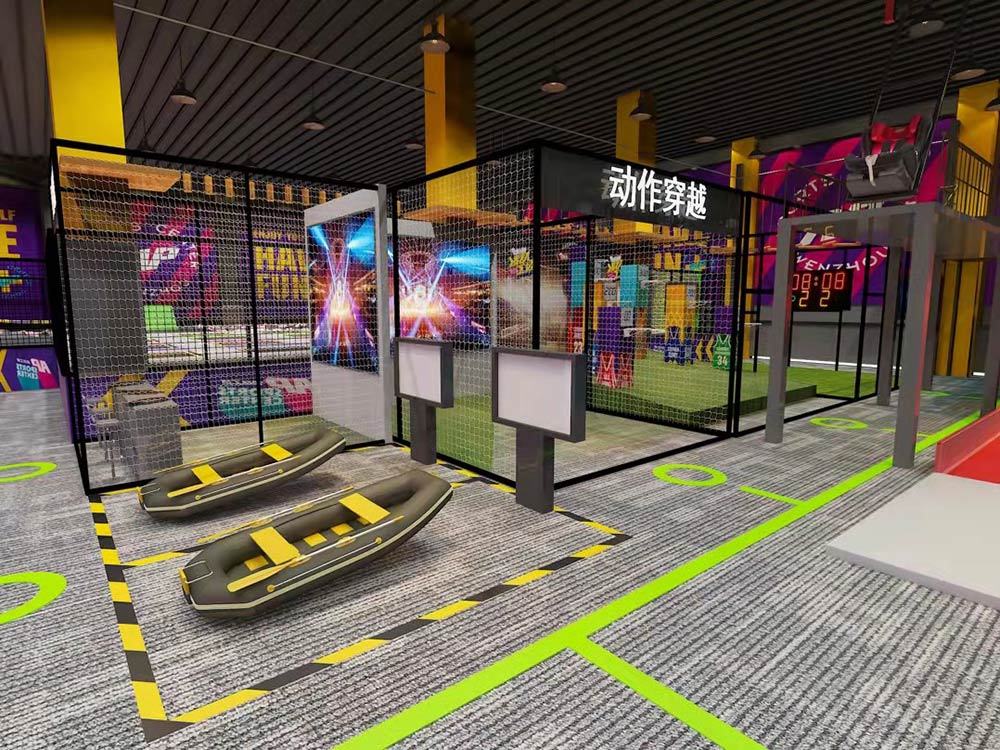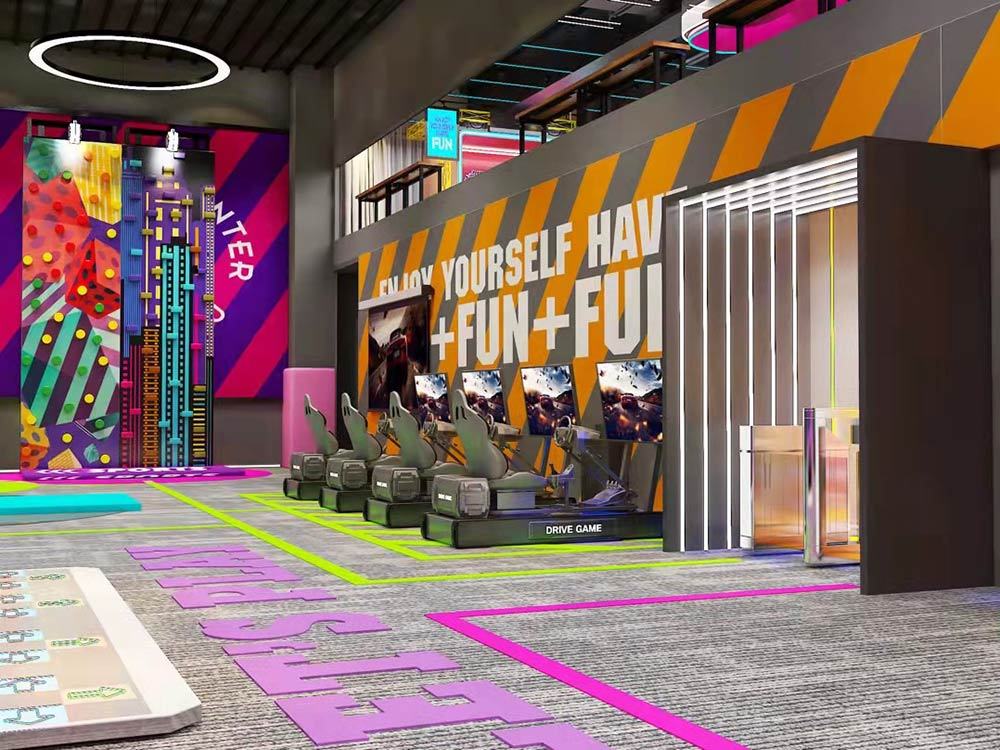 4. AP Sports Center Trampoline Park Bar Area/Party Area
Nowadays more and more trampoline parks will include bar area/rest area or party area. The bar/rest area can serve the parents or young people who need to wait for children or take a rest. The party area is becoming an important element in any park plan, as birthday parties or friends parties are gaining great popularity and have become an important program for trampoline park business. Pokiddo design team has the ability to offer interior design for the ancillary facilities like rest area, bar area, party area and more.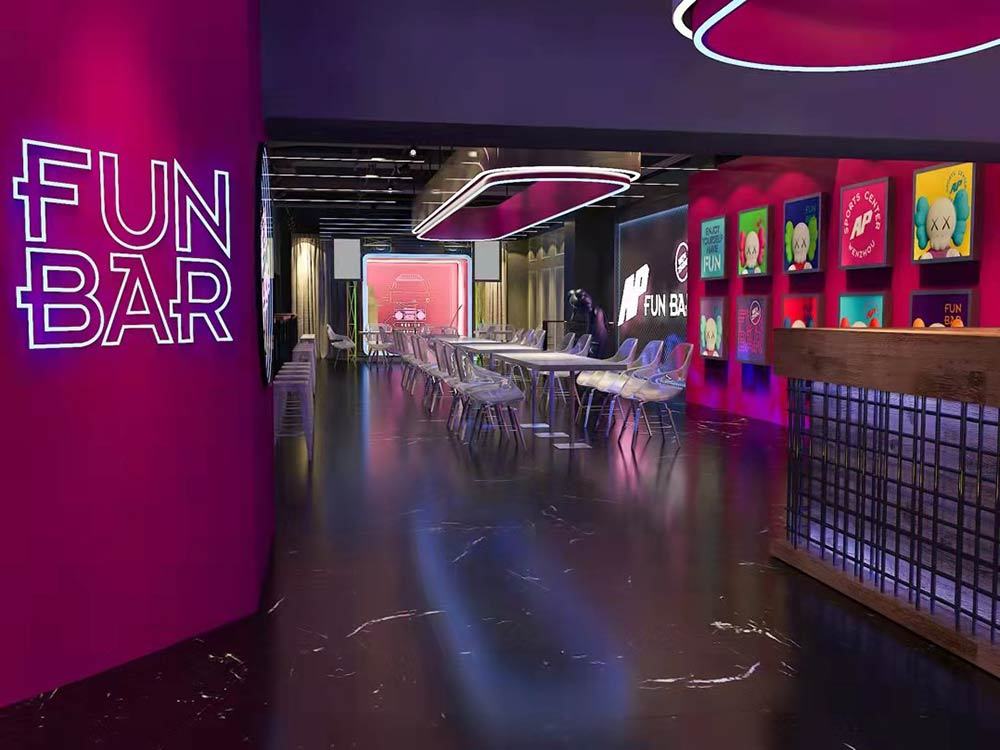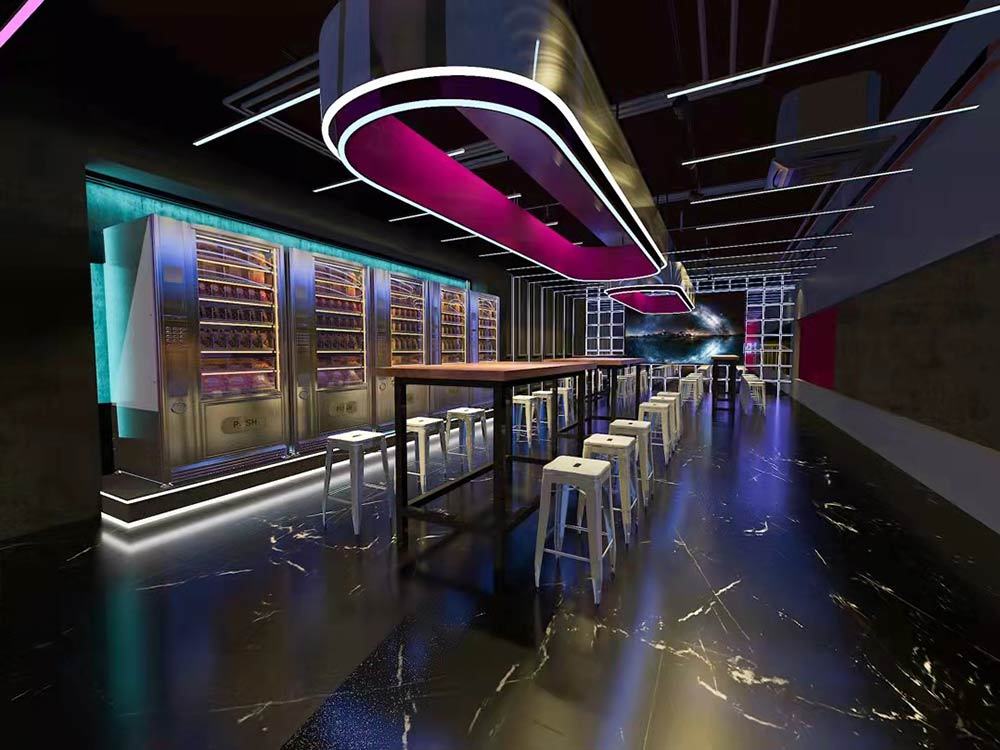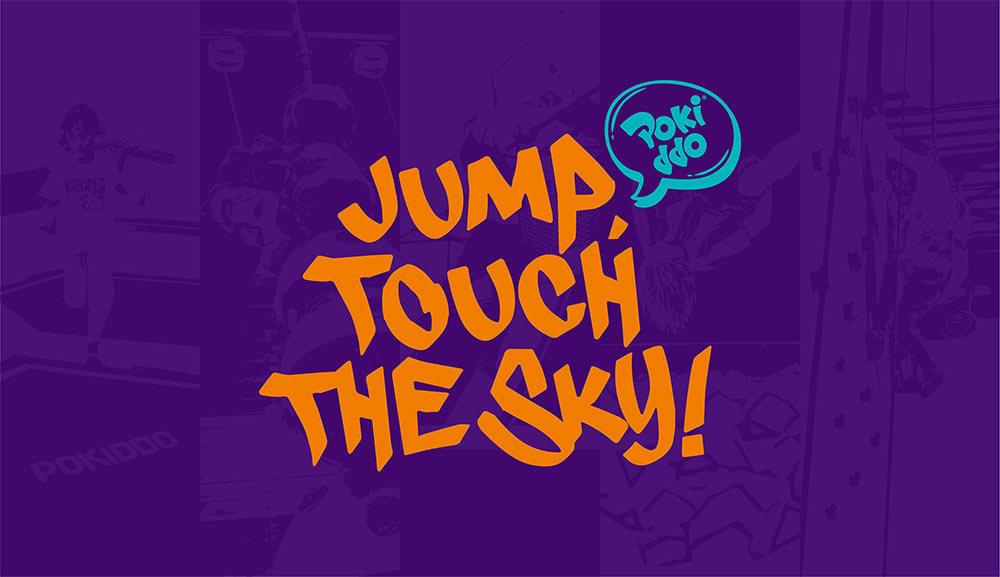 Related reading: