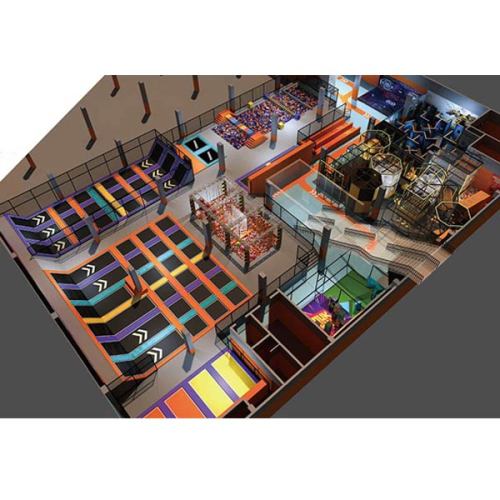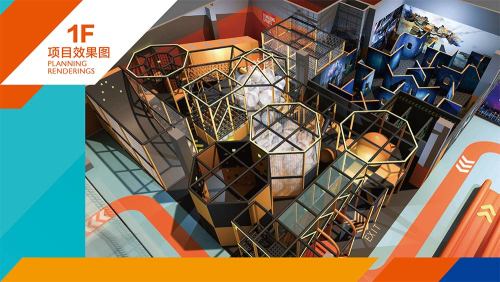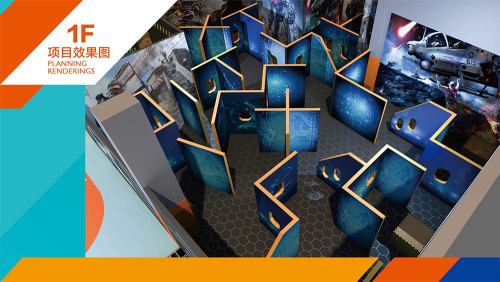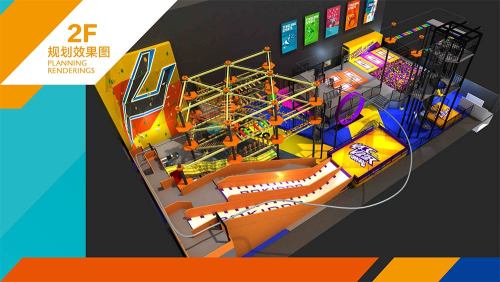 Tenglong Sports Center Indoor Trampoline and Adventure Park
Item specifics
Cerficates

ASTM, TUV certified
Materials

Galvanized steel, PVC, EPE, etc.
MOQ

1000 sqm2
Description
Tenglong Sports Center is a indoor trampoline and adventure park project in Chongqing, which is a municipality in southwest China. The target customers of the sport center is mainly the teenagers and young people, in the hope to bring happiness and health to our new generation. It is a two-floor park design with trampoline park and adventure attractions like ropes course, climbing walls and more. Pokiddo, as a manufacturer and franchise brand of indoor trampoline and adventure park, family entertainment center, offers design proposal of both the park equipment and interior design. From the below images, you can take a glimpse of how will the sports center look like in the near future.

1. Public Interior Design for Tenglong Sports Center
For an indoor amusement park complex, the design of the public area is important, which will affect the first impression of the park. It includes reception area, locker area, shoe changing area, party room, rest area and washing rooms. The layout of all these areas should take the park operation into consideration. The style or theme should be in consistent with your brand or logo, as the design should consider brand awareness, and make sure your target customers would love your style. of course there're many other factors to consider, keep your minds open and share your ideas with your manufactor or interior design company.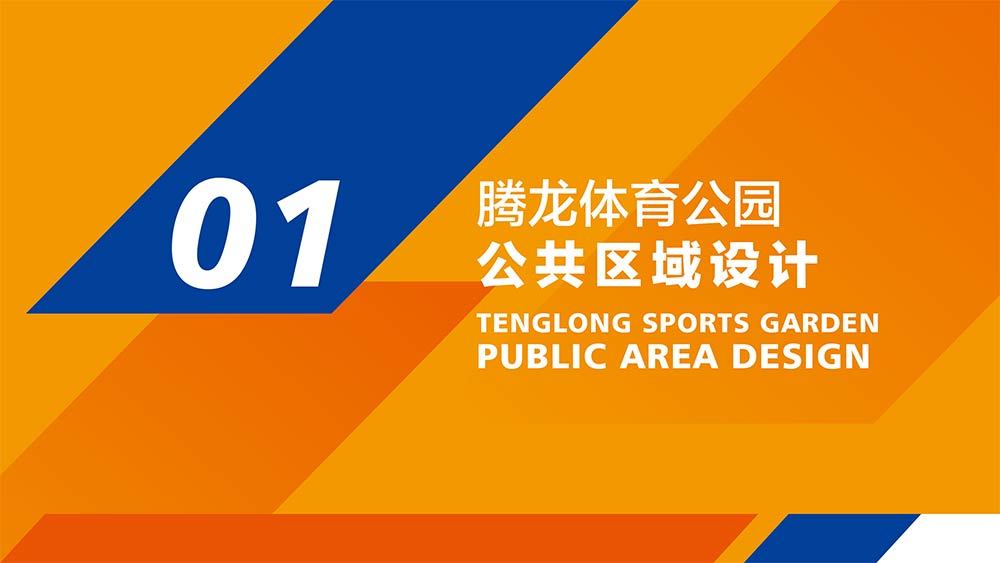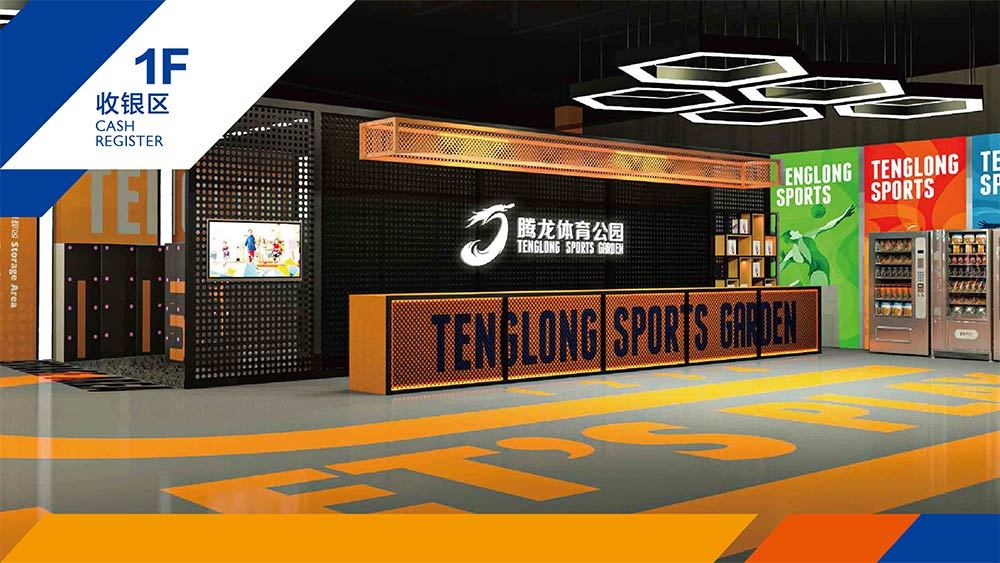 Reception Area: for tickets booking, signing waiver, information consulting and more.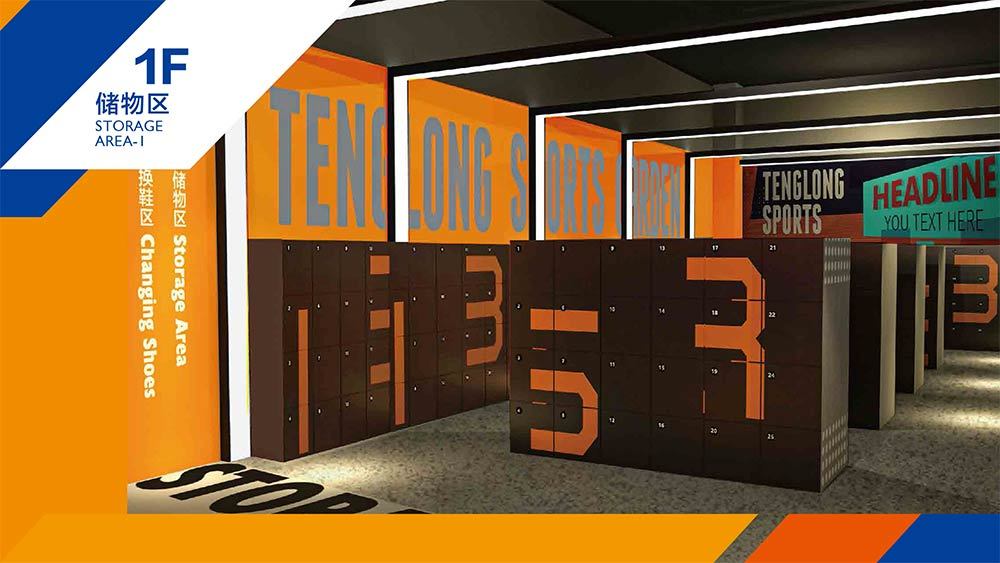 Locker Area: where customers can store their belongings in the lockers, as many objects are not allowed into park.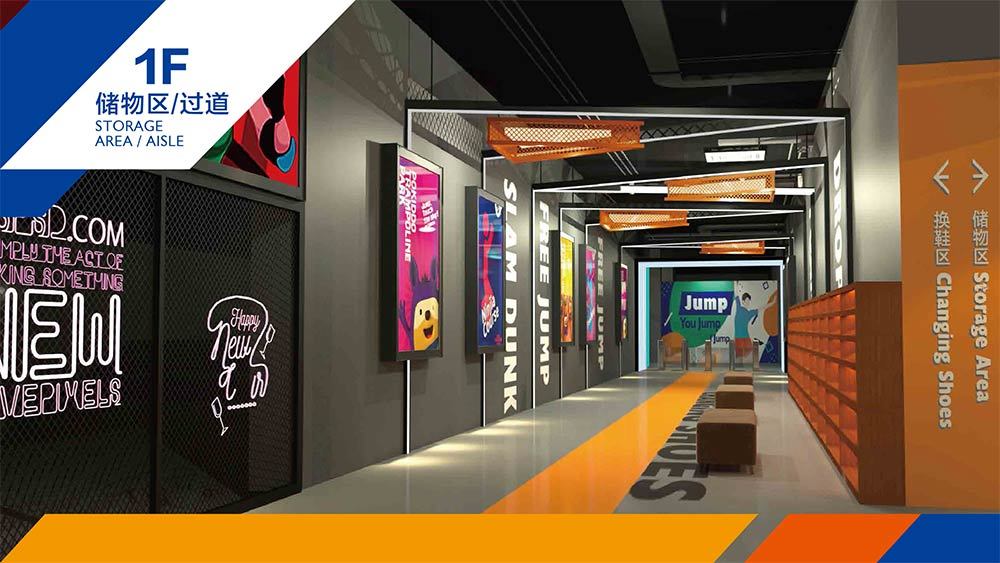 The passage leading to the entrance of the park.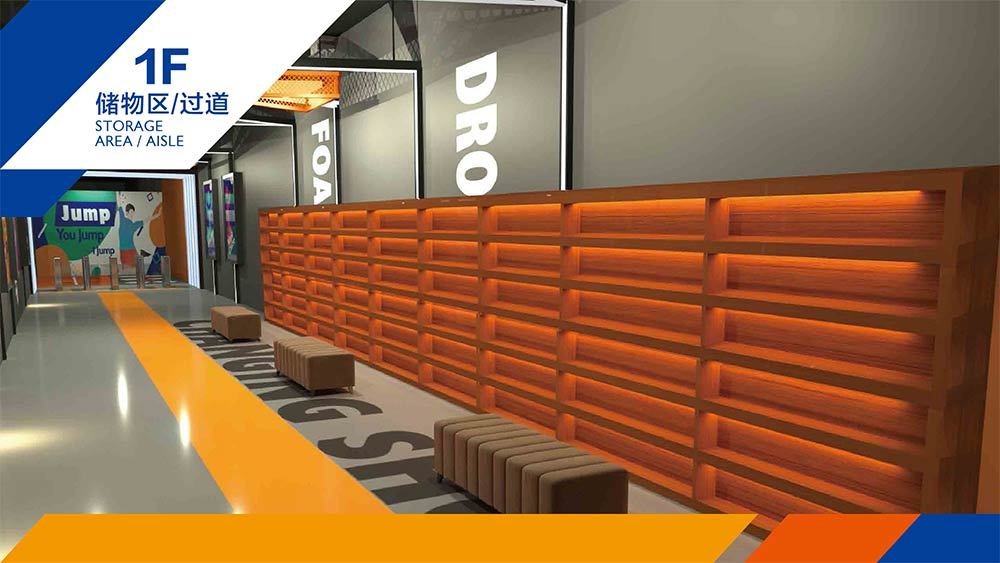 Shoe Changing Area: where customers can take off shoes and wear anti-slip trampoline socks before entering the park.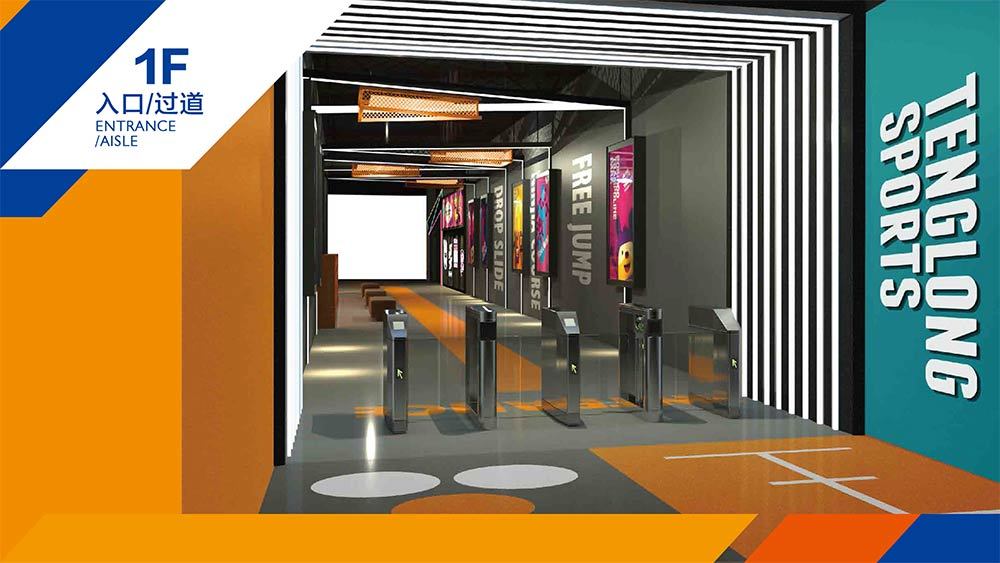 Swing Turnstile: to control the admission of park customers.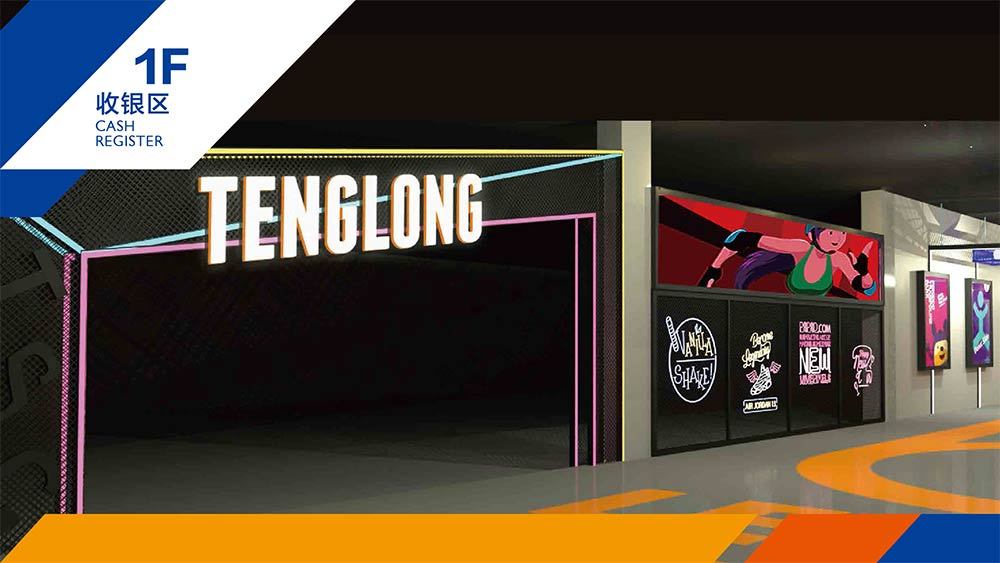 2. The Design Proposal of
1st Floor

Tenglong Sports Center

The layout plan of the first floor can be divided into two main parts: trampoline park and the tag arena. In the trampoline park area, you will find all the traditional trampoline attractions, including free jump, dodgeball zone, velcro wall, interactive tap fun, large foam pit for swing bridge, battle beam and slackline, valo jump and a small ninja course. The tag arena includes a laser tag area and a complicated structure of inter-connected activity areas, each area contains challenges that require a mixture of physical and mental agility. Except the two main areas, to fully utilize the space, you will find games like interactive basketball and interactive football and more in the corner.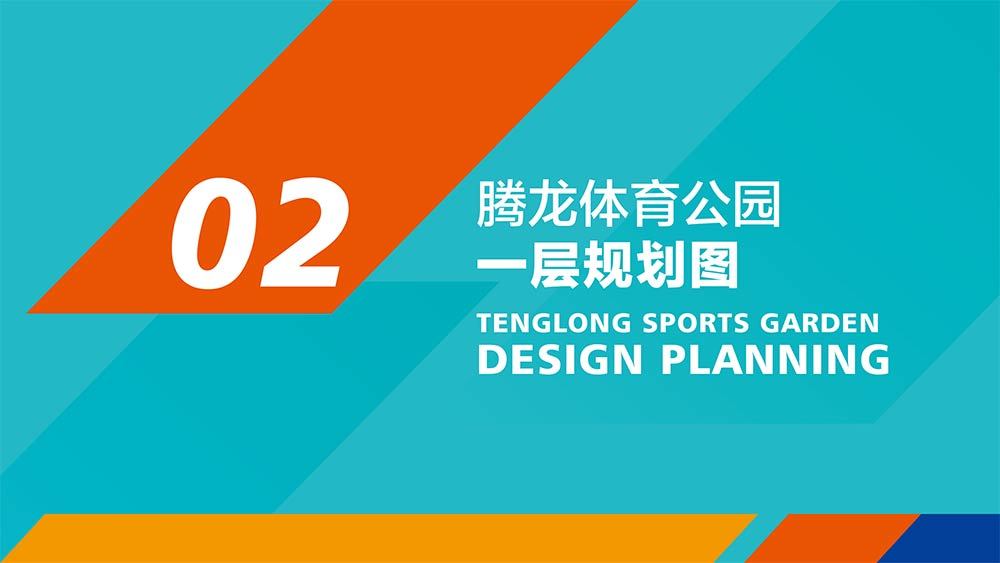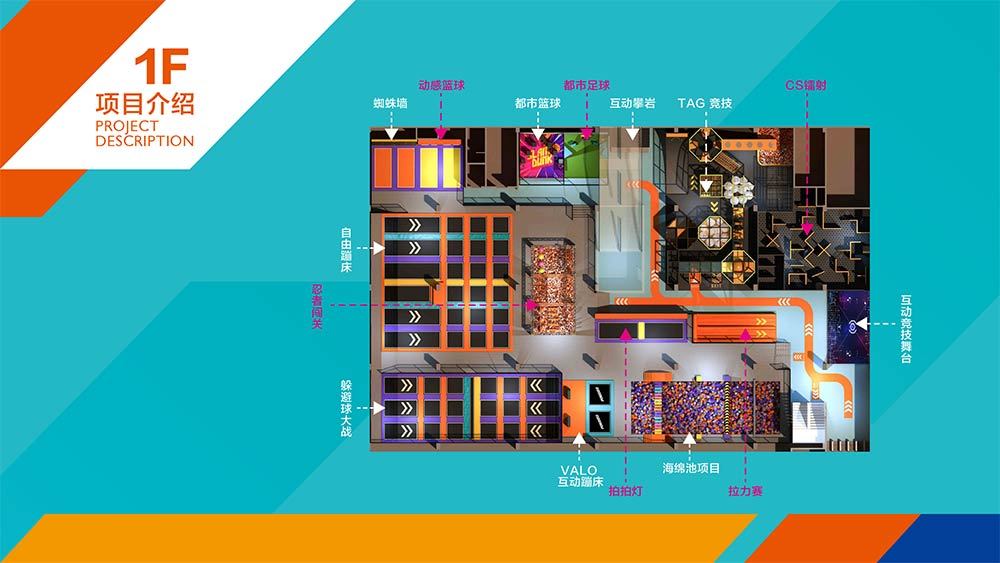 The overall layout plan of 1st Floor Tenglong Sports Center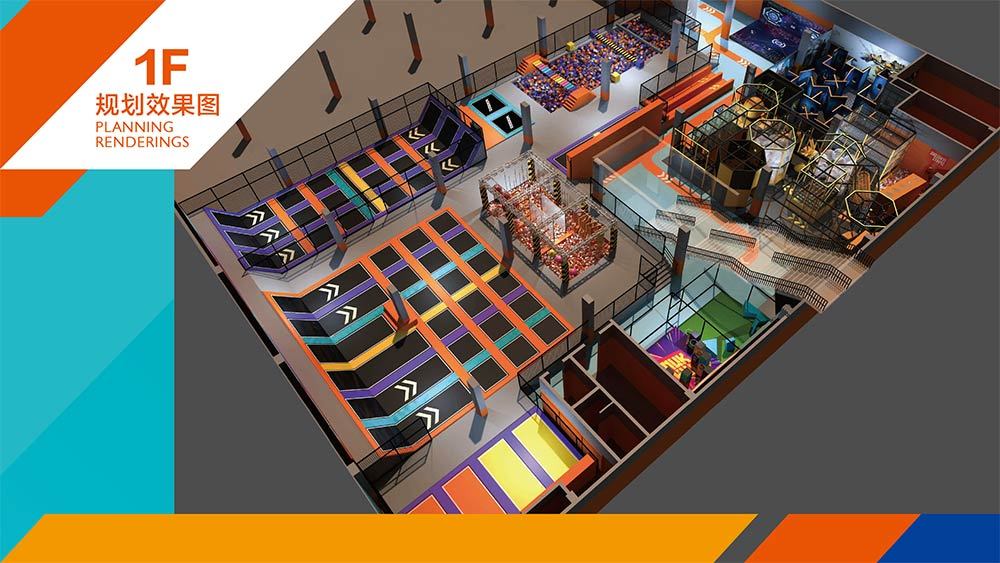 The Top View of 1st Floor Tenglong Sports Center Design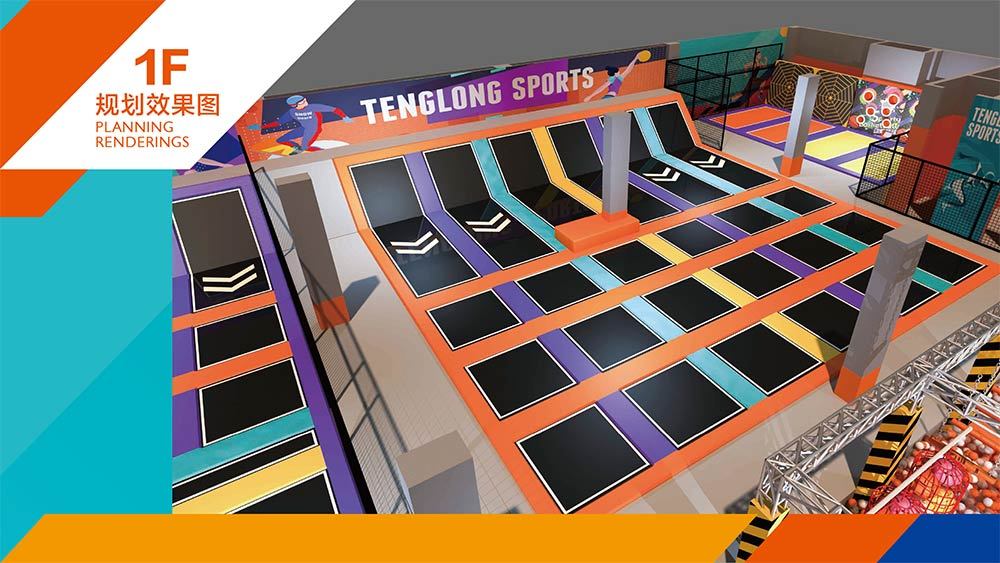 Free Jump Zone: also known as free jump arena, is the basic attraction for indoor trampoline park.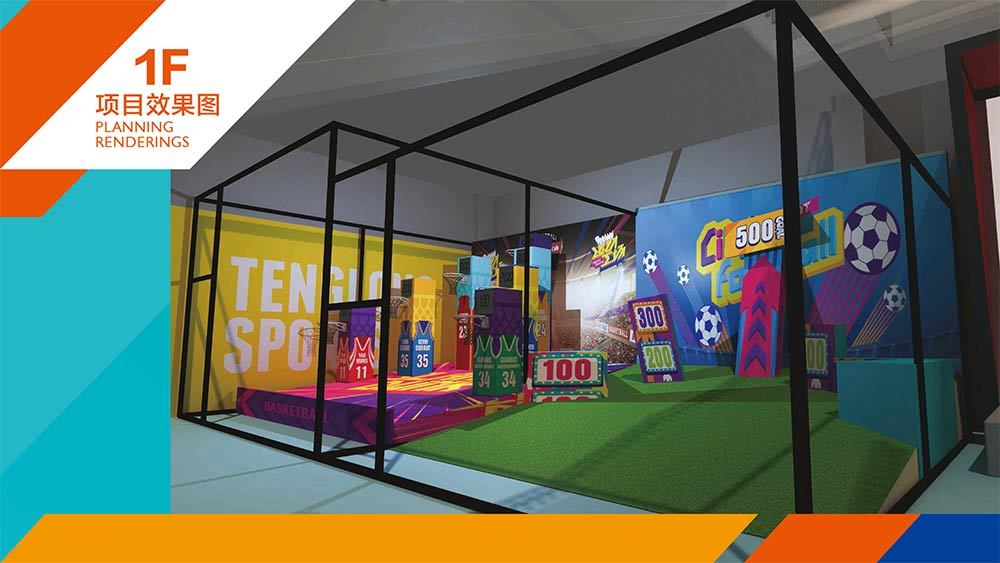 Interactive Basketball and Football: add fun to the traditional sports games.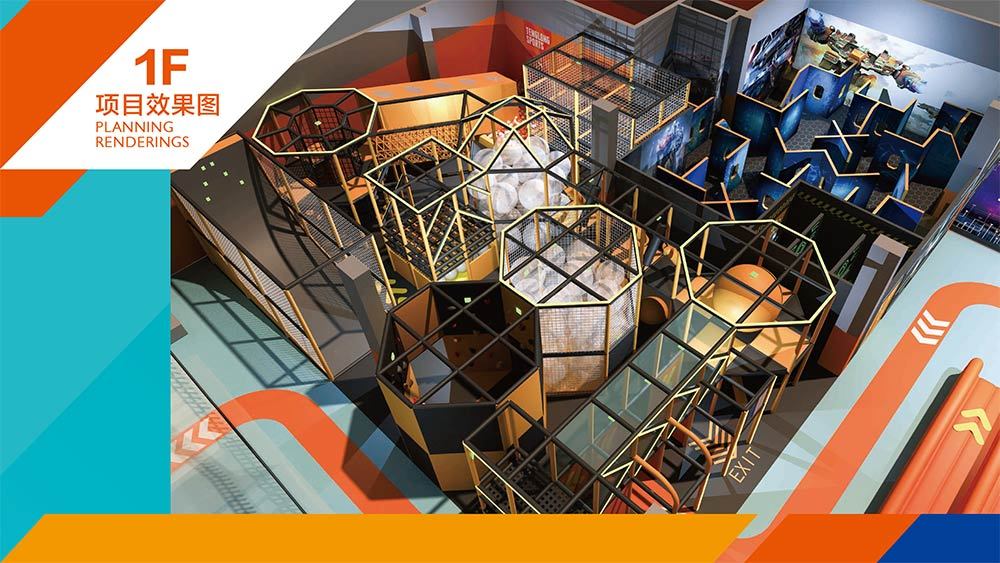 Tag Arena: a complicated structure of inter-connected activity areas.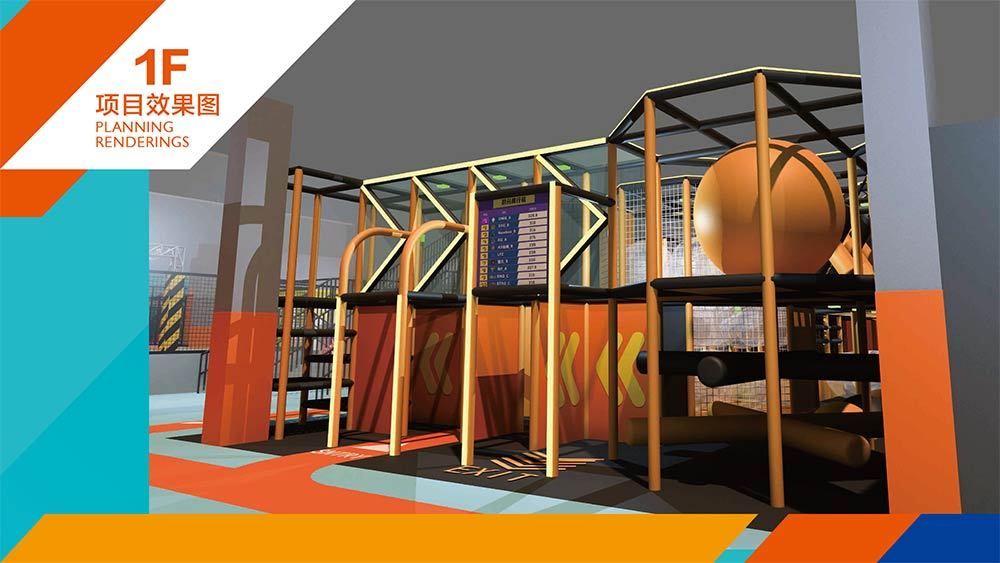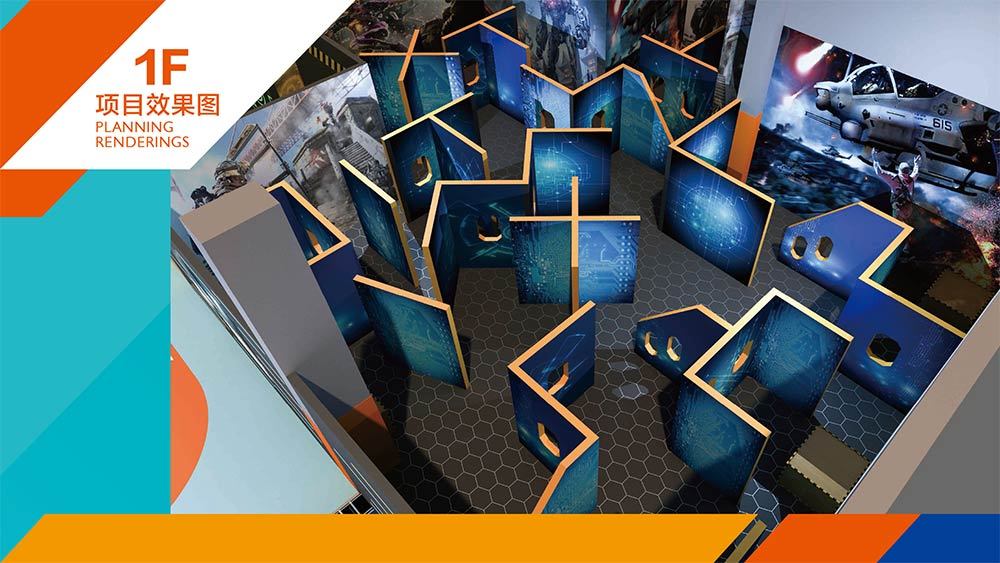 Laser Tag Area: a fast pace gun shooting game.
3. The Design Proposal of
2nd Floor

Tenglong Sports Center

The second floor of the park focuses on thrilling adventure attractions, which are challenging and would boost adrenaline. It can mainly divided into four parts: climbing walls zone, ropes course zone, slides zone, and the high performance trampoline zone. The climbing walls include boulder climbing, astroball climbing and sky stepper, all with novel designs and bring new climbing experience. and the jump tower in this area is quite challenging, players have to overcome their fear of height. The ropes course zone is a high structure with all kinds of games, which will require high ability of strength, agility, balance, etc. and the sky rider connected to the structure will bring you the experience of flying through the building. The slides zone include donut slide, crazy slide and three fiberglass slide. They will bring a brand new feeling of sliding. The high performance trampoline will require the players to be professional with trampolining, they can do difficult trampoline tricks on the mats.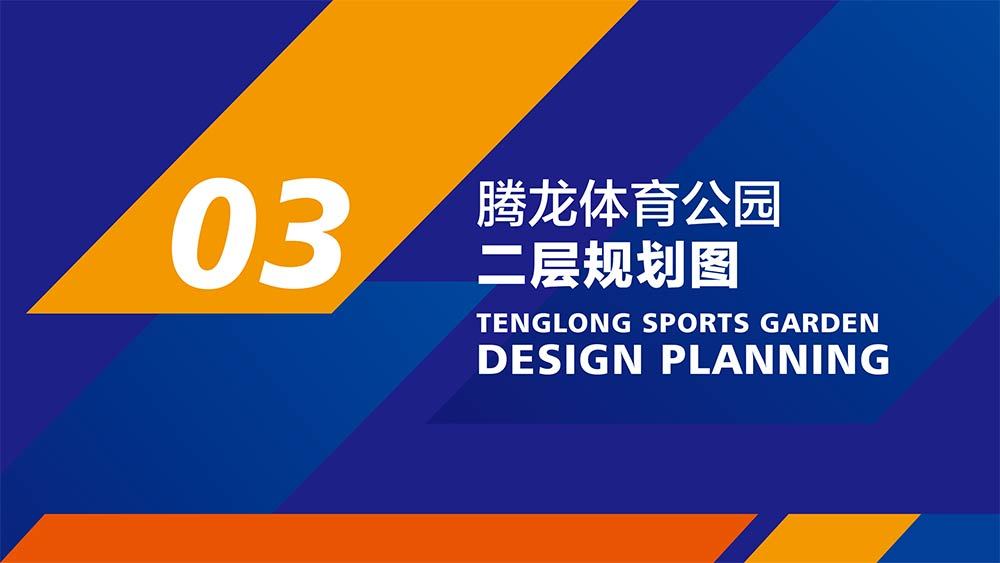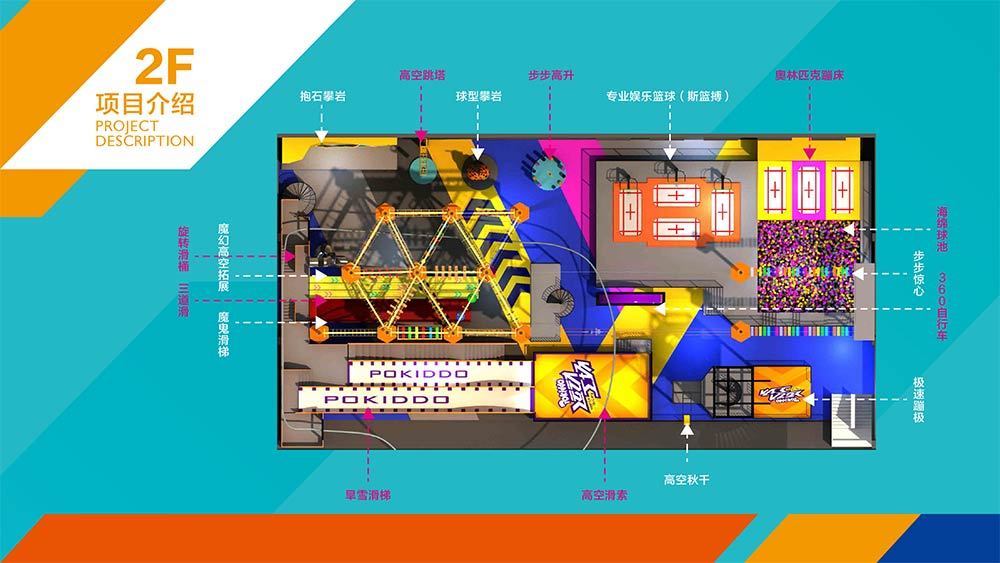 The overall layout plan of 2nd Floor Tenglong Sports Center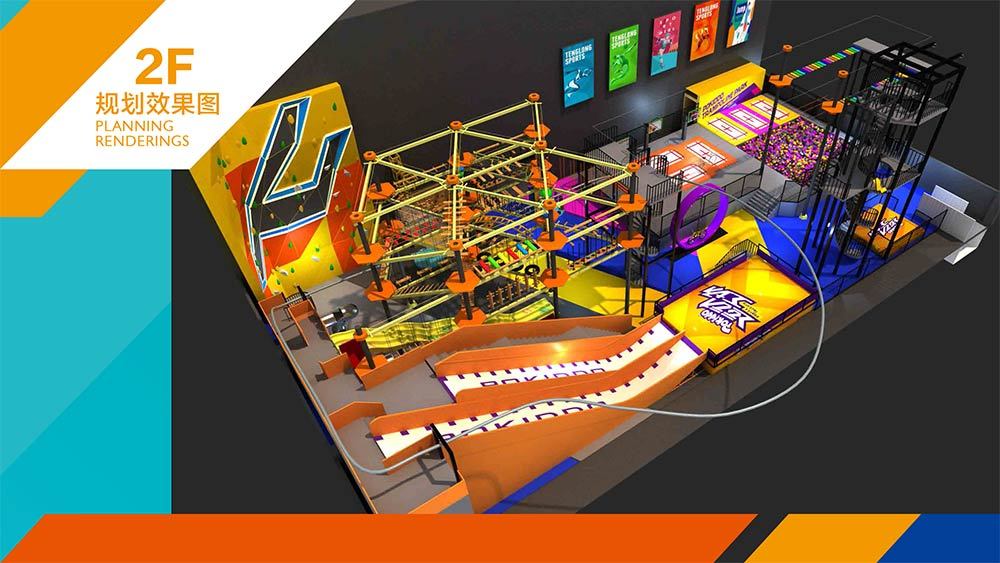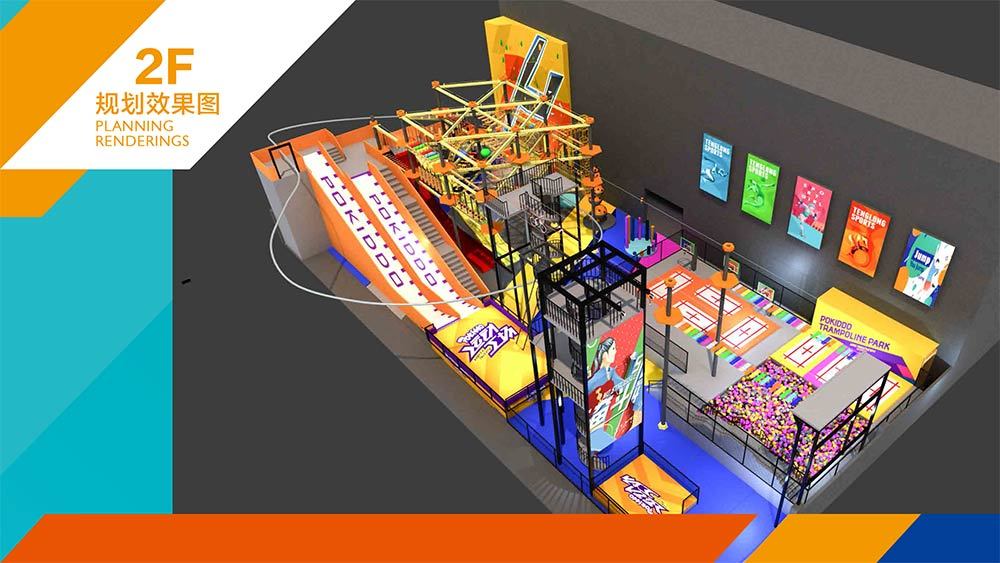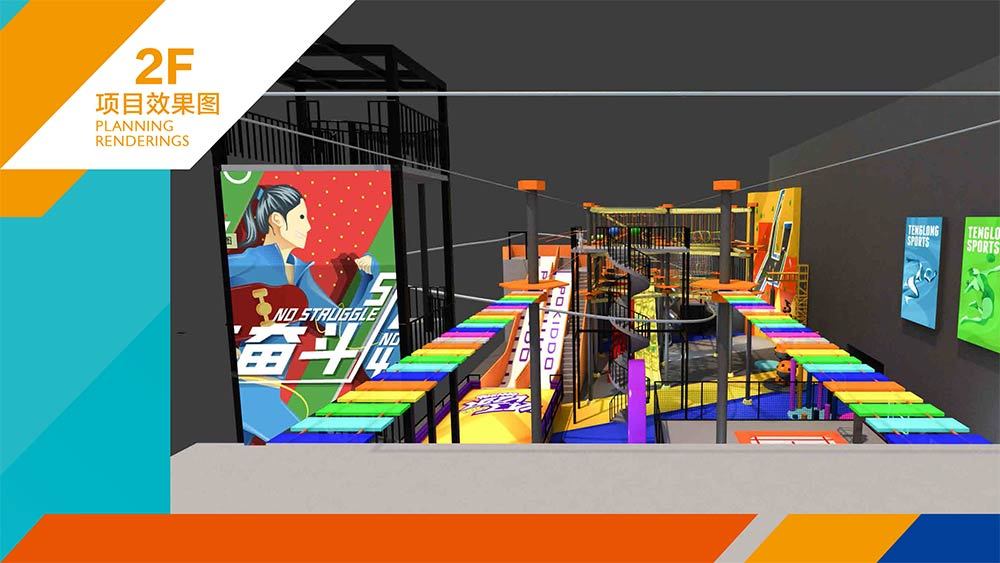 Adventure Ropes Course: overcome your fear and complete all the challenging games.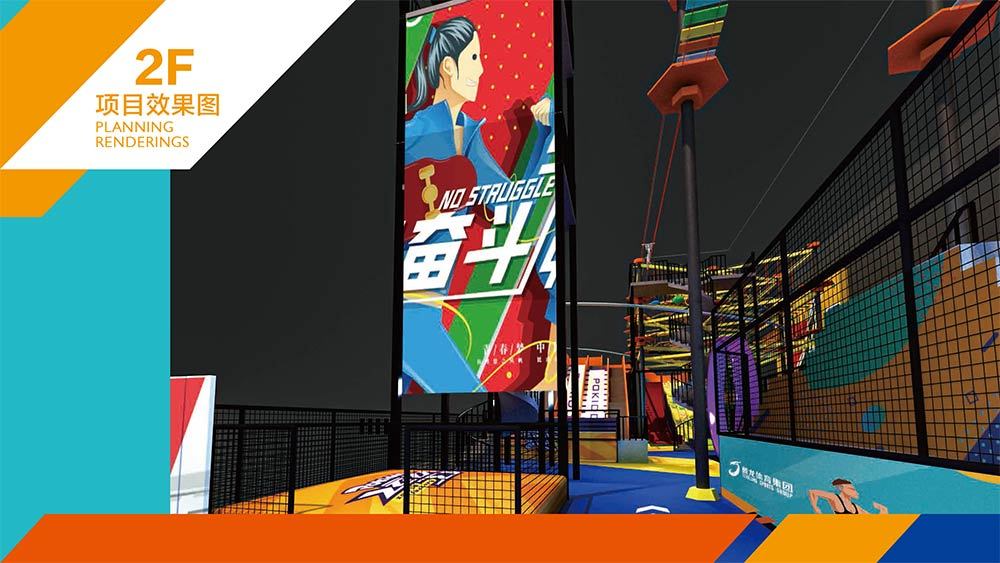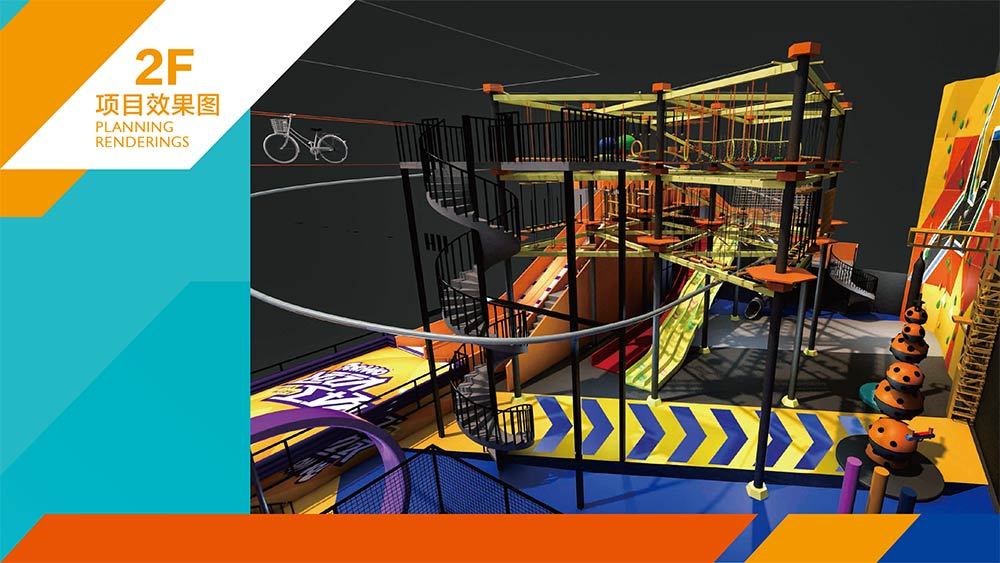 Sky Rider/Roller Glider: combining the thrill of free flying and hand gliding.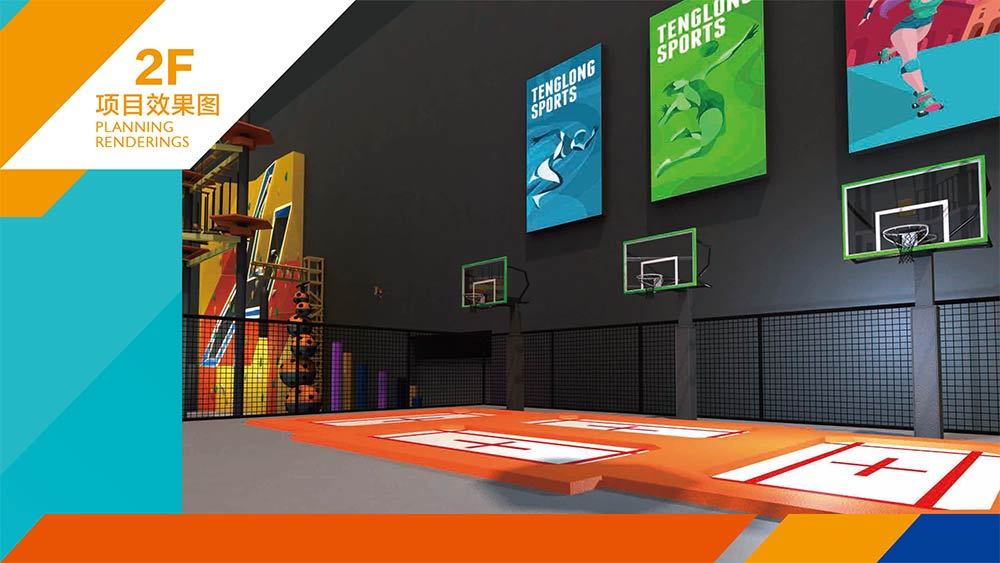 High Performance Trampoline with Basketball, to do slam dunk on trampoline.
Related reading:
How To Start an Indoor Trampoline Park?

How Does an Indoor Trampoline Park Make Money?