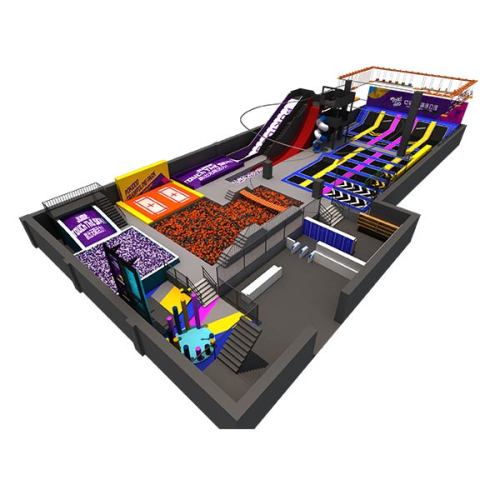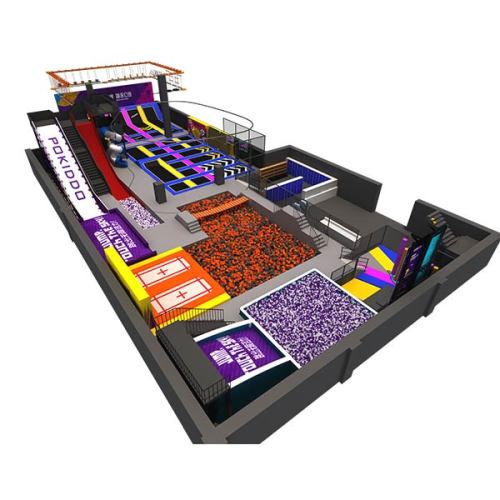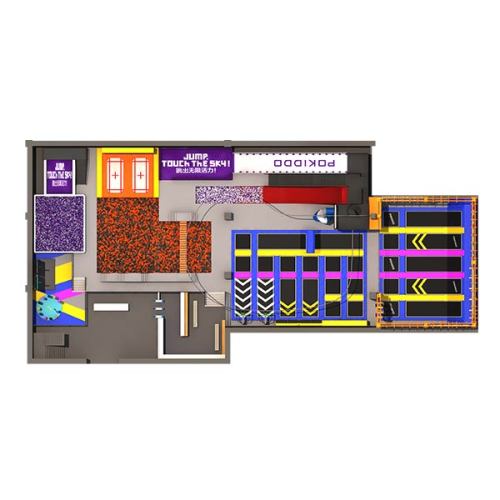 Jiangsu Pokiddo Indoor Trampoline Park Design
Item specifics
Materials

Galvanized steel, PVC, EPE, etc.
Certificates

ASTM, TUV certified
Colors

Customizable
Attractions

can be customized
Description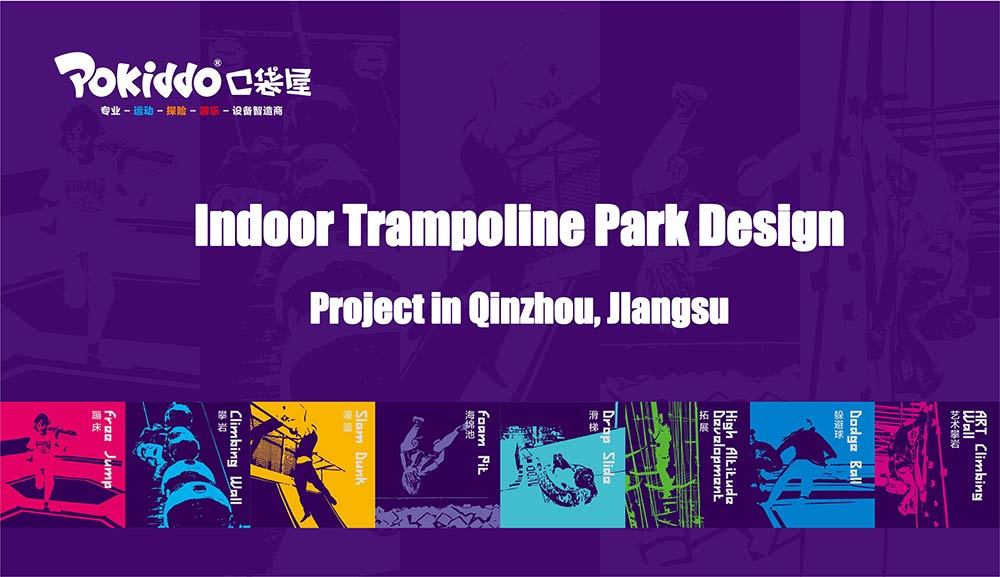 Indoor trampoline park, originated in the USA, quickly became popular all over the world. Trampoline parks are a great way to cover a large potion of the market, as the target customers are people of all ages who love jumping for fun, who like to stay fit in a healthy way. From the beginning, the trampoline park were mainly based on the combination of trampoline mats, allowing people to enjoy the fun of jumping freely. But now as you can see in the trampoline park designs, it is not only limited to the trampoline, but adding more novel features, such as donut slides, high-altitude slides, foam pit, slam dunks, wipeout and other thrilling and interactive activities, etc. Pokiddo, as a trampoline park franchise and manufacturer, offers one stop service. If you're interested in trampoline park investment, feel feel to consult us for details.

1. Overall Layout Plan for Indoor Trampoline Park in Jiangsu
The overall layout plan is to present how all the trampoline park attractions were distributed in the building, generally in the format of CAD drawing. Pokiddo designers would do the layout from operators' view, not only make sure the space are fully utilized, also ensure visitors would go through the whole park in a reasonable way. The attraction layout plan and the visitor route plan are the initial design proposal we offer for the future trampoline park owner, and we would love to negotiate and welcome revision advices to work out a perfect plan for our clients.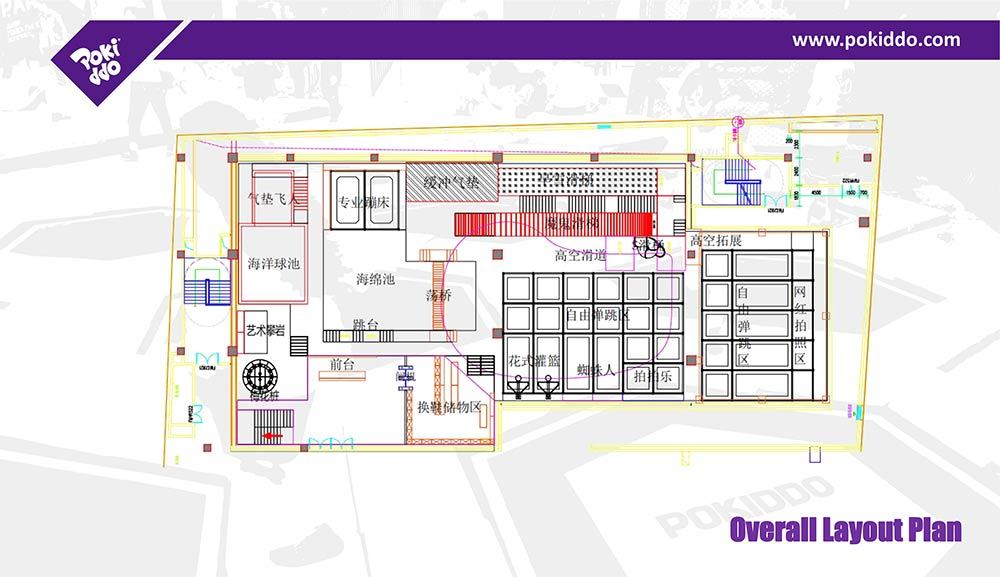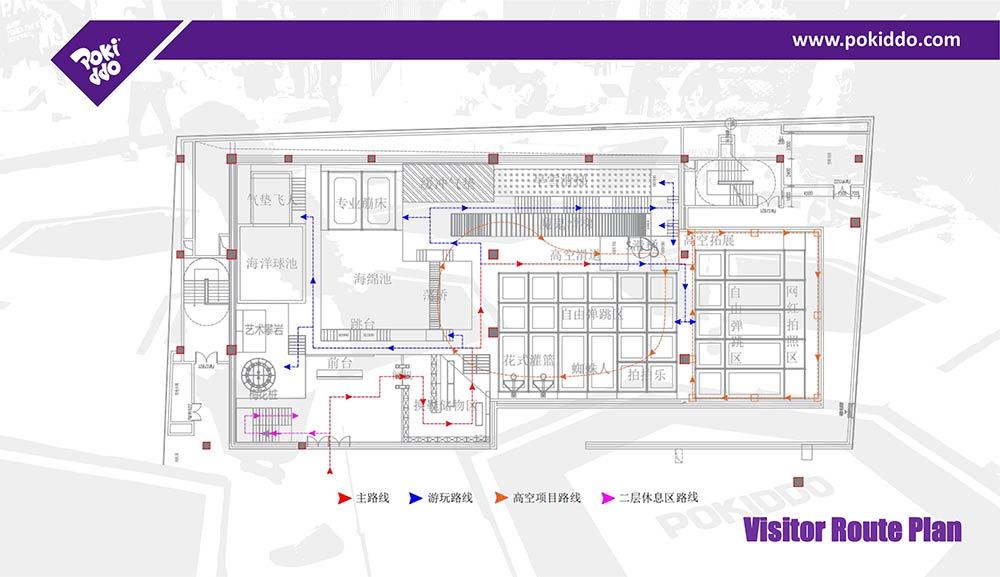 2. 3D Design Proposal of the Trampoline Park Equipment
The 3D design proposal of trampoline park is to get the linear cad layout plan into a more vivid three-dimensional way. The future park owener would be clear about how all the attractions and the whole park would look like. It would make it easier for clients to think if it is the park he or she wants. And we can dig into more details, like colors, branding elements, etc, and then meet all the style or theme related requirements.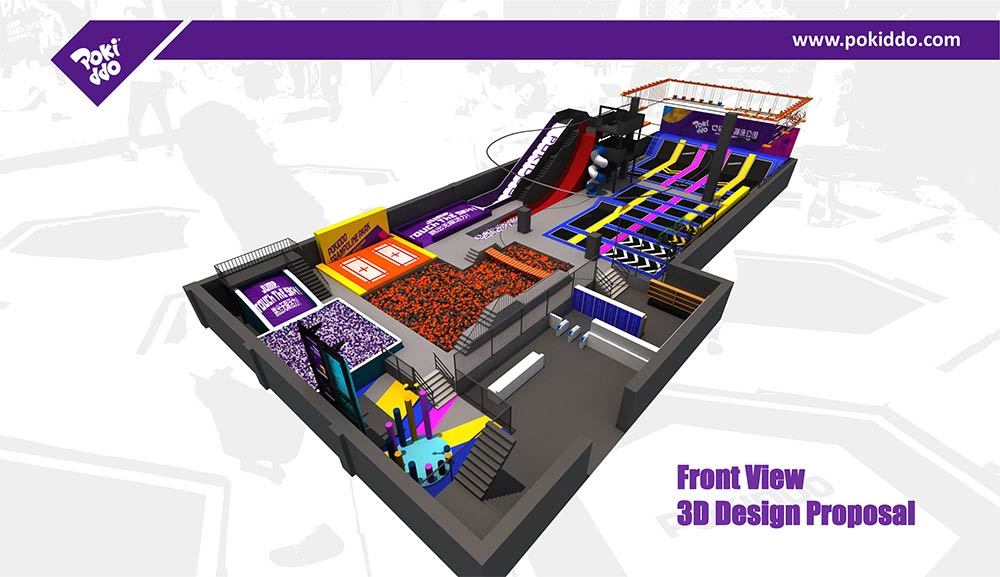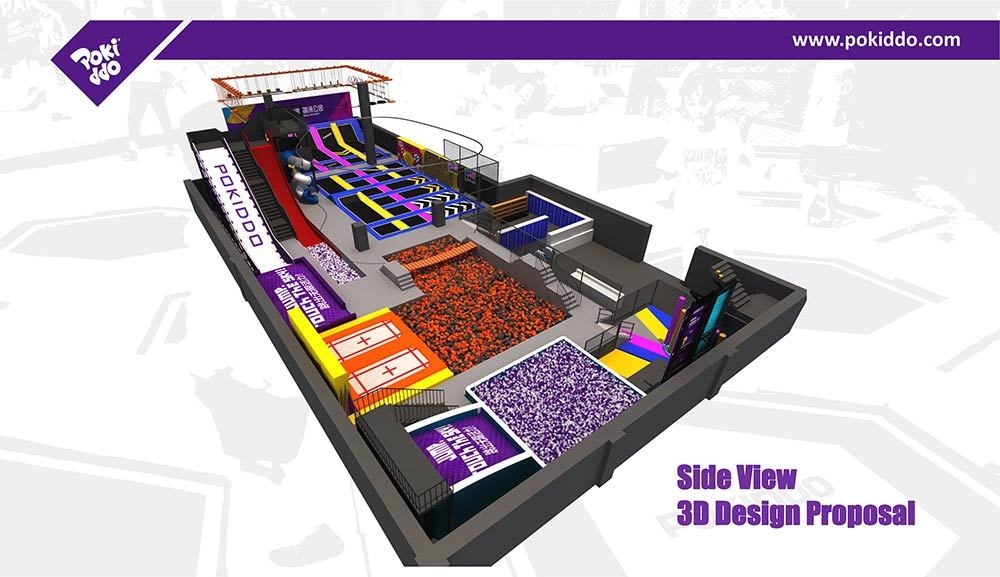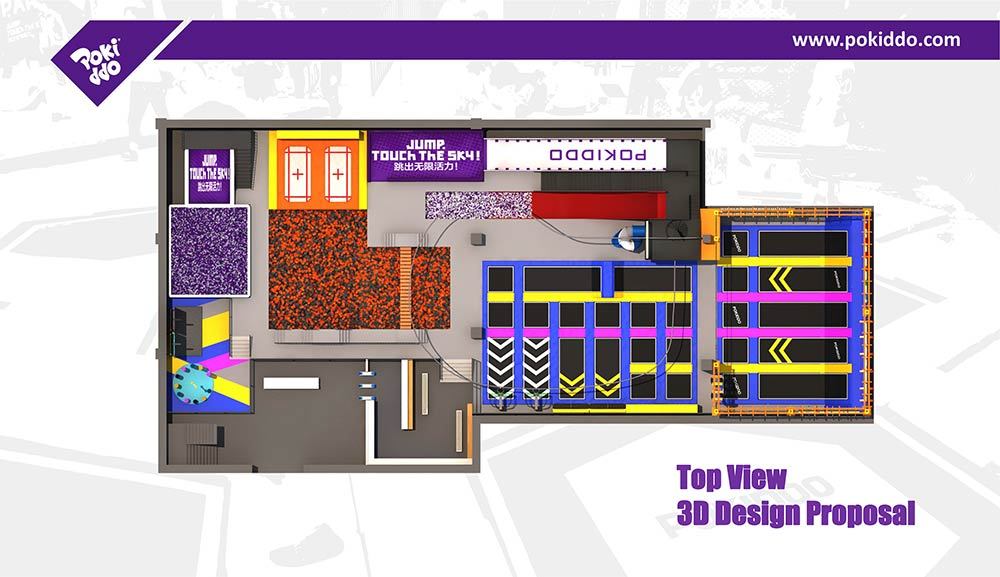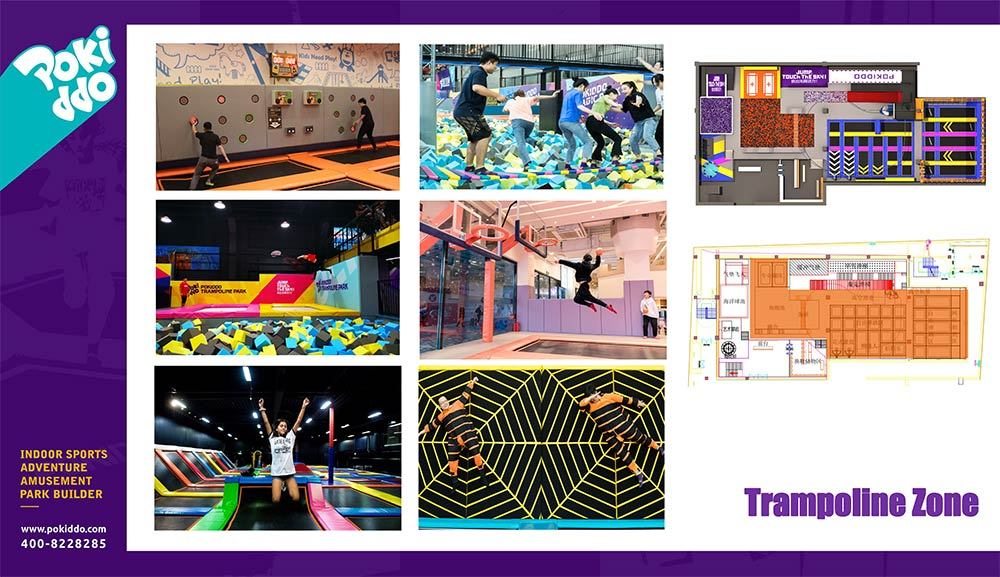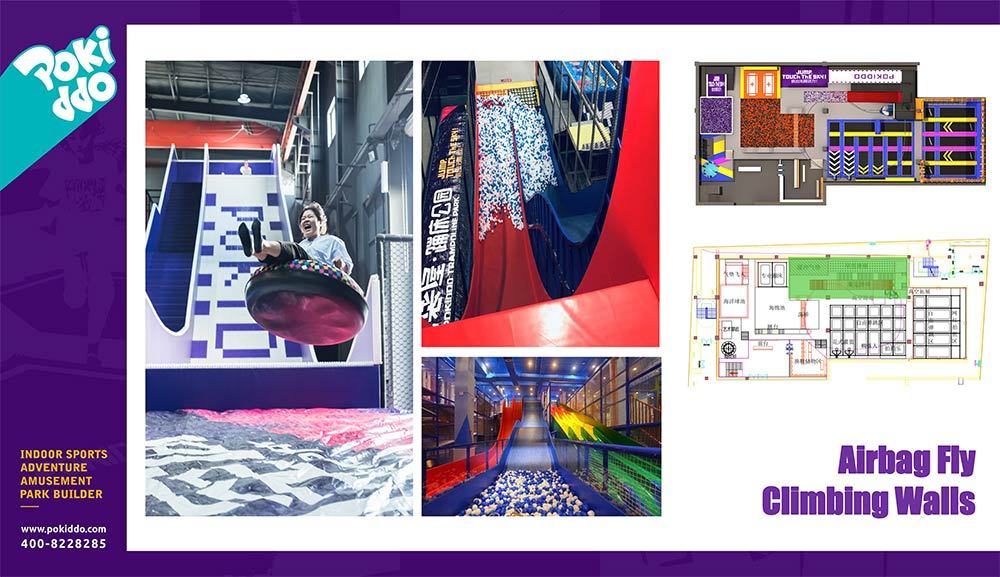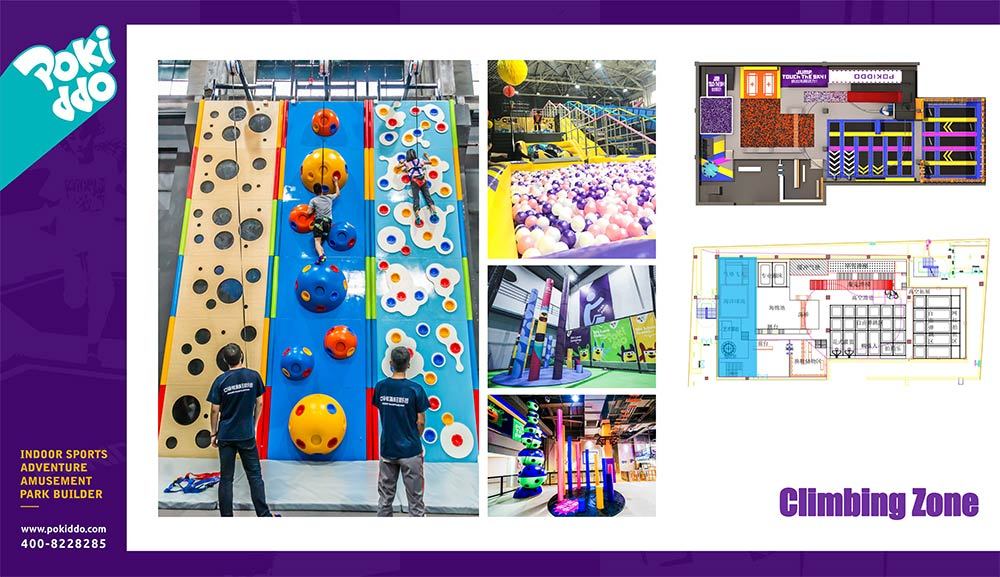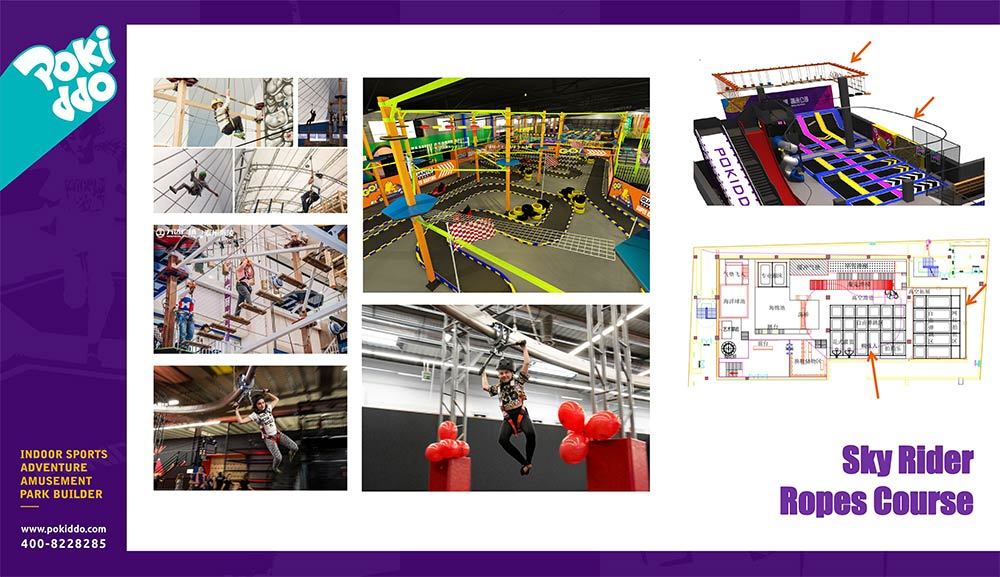 Related reading: