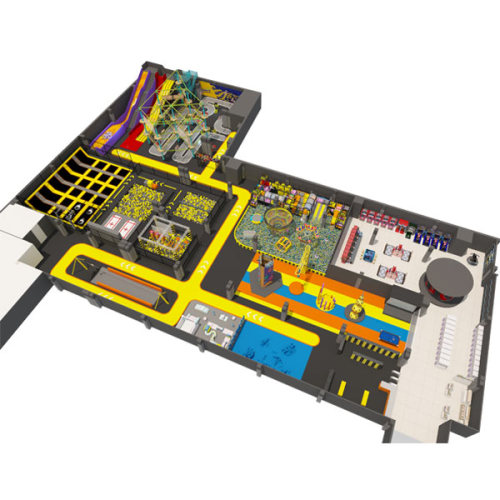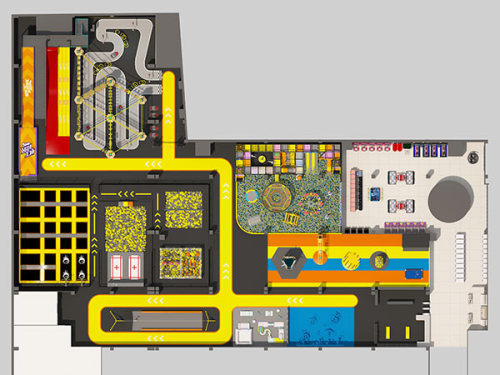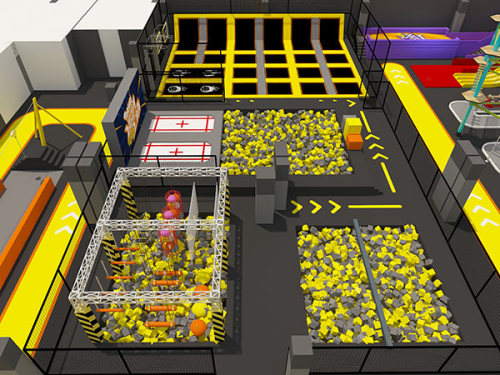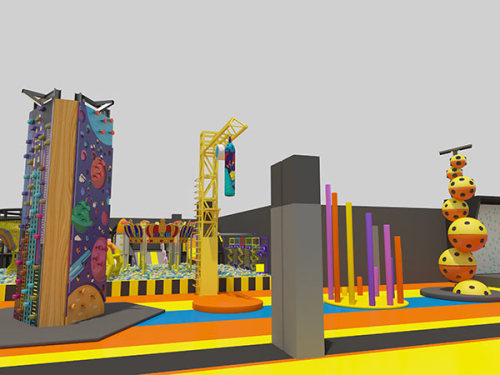 Algeria Indoor Trampoline and Adventure Park
Item specifics
Materials

Galvanized steel, PVC, EPE, etc.
Certificates

ASTM, TUV certified
Colors

Customizable
MOQ

800sqm2
Attractions

Can be customized
Description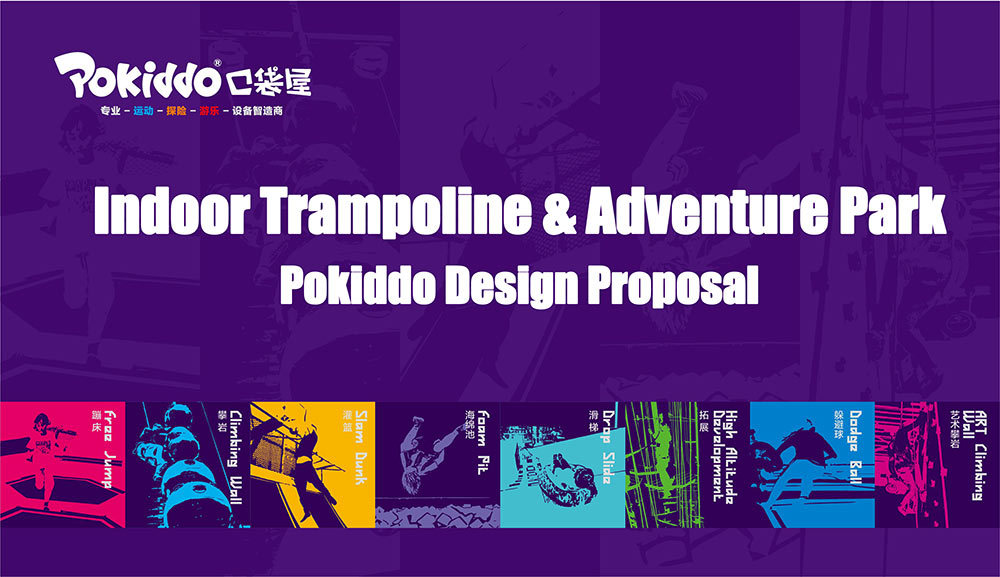 Briefing on Algeria Indoor Trampoline and Adventure Park Design
The indoor trampoline and adventure park in Algeria is a complex park targeting customers of all ages. In the design proposal you would find the seven main zones, including 1. adventure zone 2. trampoline park zone 3. zipline zone 4. small kids zone 5. climbing walls zone 6. kids indoor playground 7. amusement arcade and the reception area. It's a great leisure park for families and young people. The adventure attractions and trampoline park games create free and challenging experience for teenagers and young people, while in the indoor playgrounds and small kids area, parents can enjoy great parent-child moments. The amusement arcade by the reception area is good solution to attract visitors.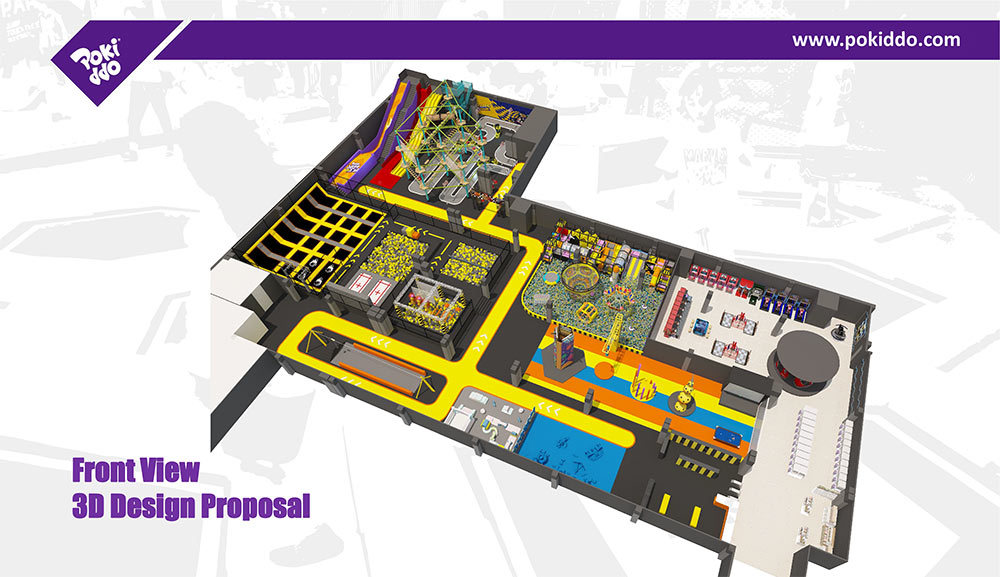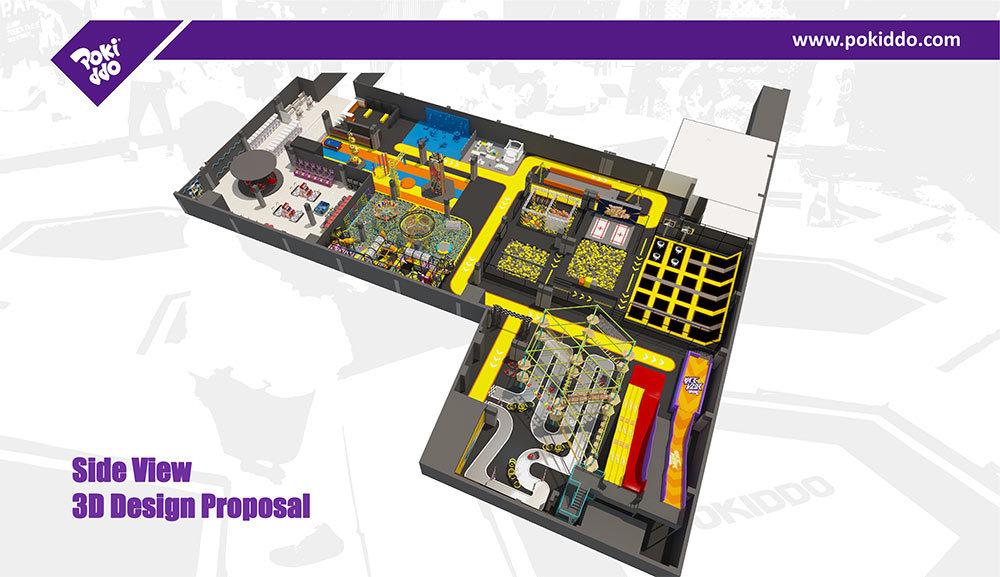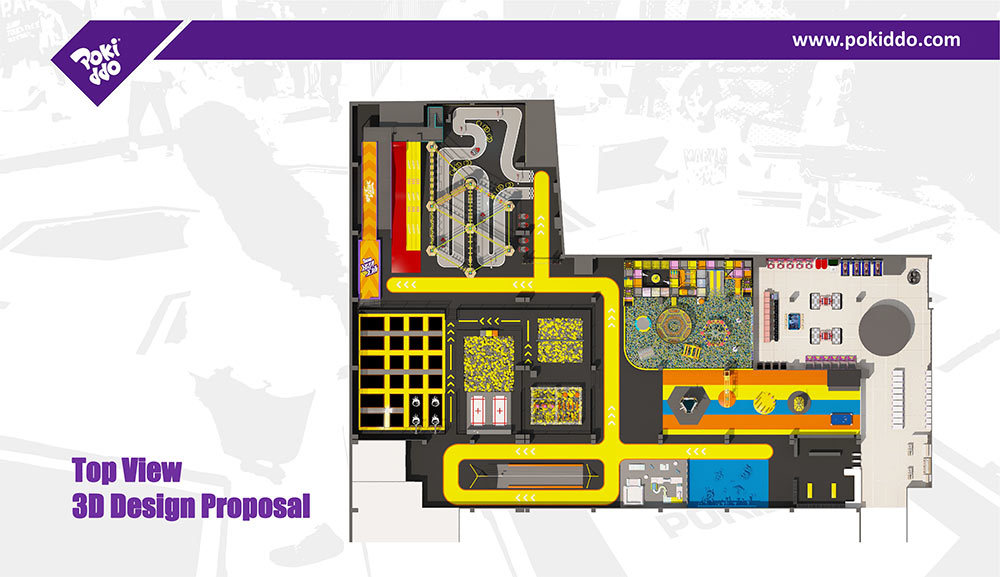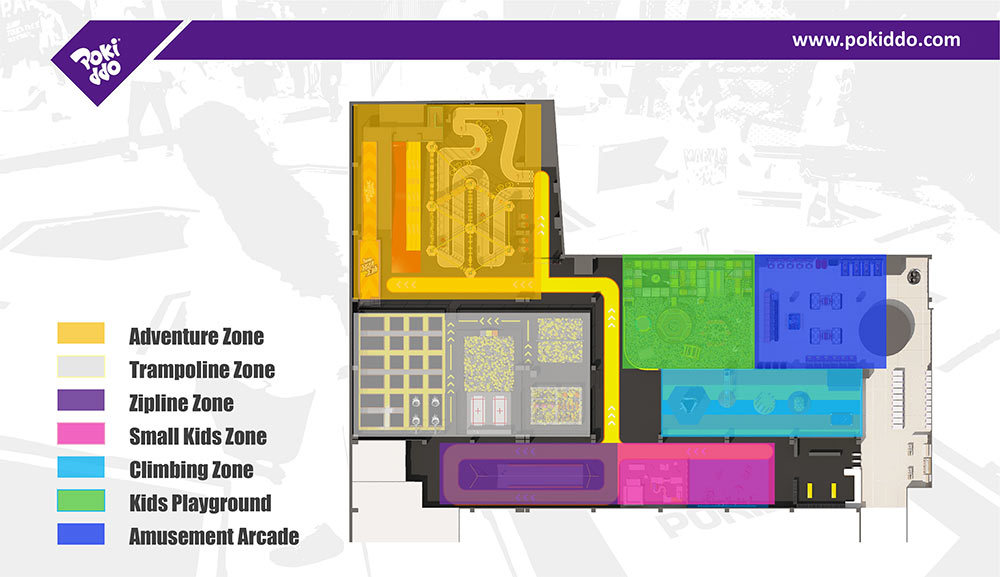 2. Presentation of the Seven Main Zones in Algeria Park
In each zone of the indoor trampoline and adventure park, you will find many elements are included to create more fun and keep customers coming back.
1. Adventure Zone, the slides area and ropes course. The donut slide, triple fiberglass slide and crazy slide are upgrading your sliding to thrilling level, while the ropes course is good attraction to challenge teenagers and encourage them to overcome obstacles. The kids kart racing under the ropes course is a great idea to make full use of the space.
2. Trampoline Park, not only includes the tradition trampolining games, also bring in some non-trampoline attractions like ninja course, foam pit and more.
3. Zipline Zone, a freestanding zipline brings free flying experience, sliding from high platform to the low one.
4. Small kids area, as the trampoline and adventure attractions are not suitable for small kids, this area create a safe and fun space for families with small kids.
5. Climbing zone, with various type of climbing wall of different shapes, like astroball climbing, stairway to the heaven, well-designed art climbing walls and the thrilling jump tower.
6. Kids Playground area, large mazes with ball pool, a paradise can keep children occupied for a long time.
7. Amusement arcade together with the reception zone. There're many different type of video arcade games for players.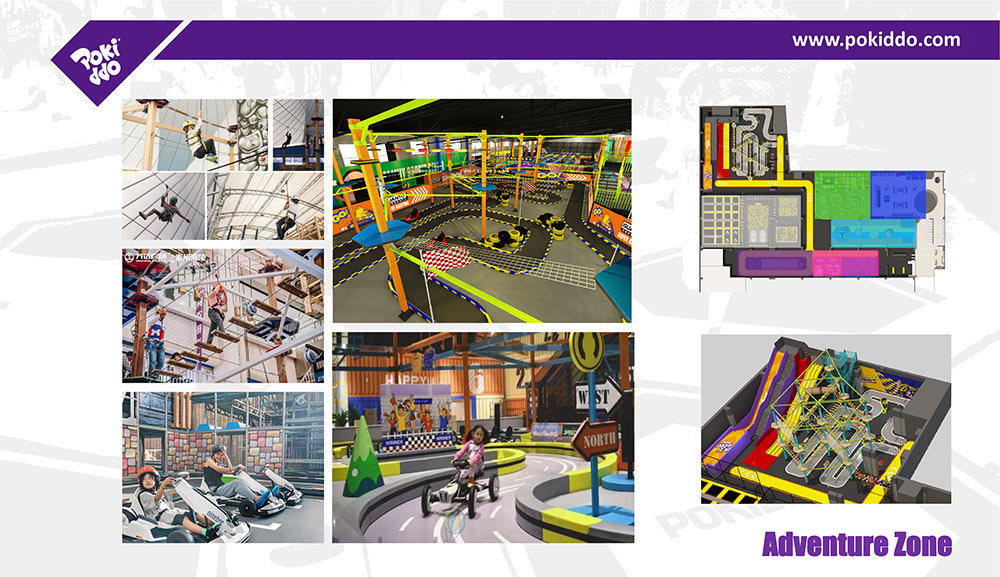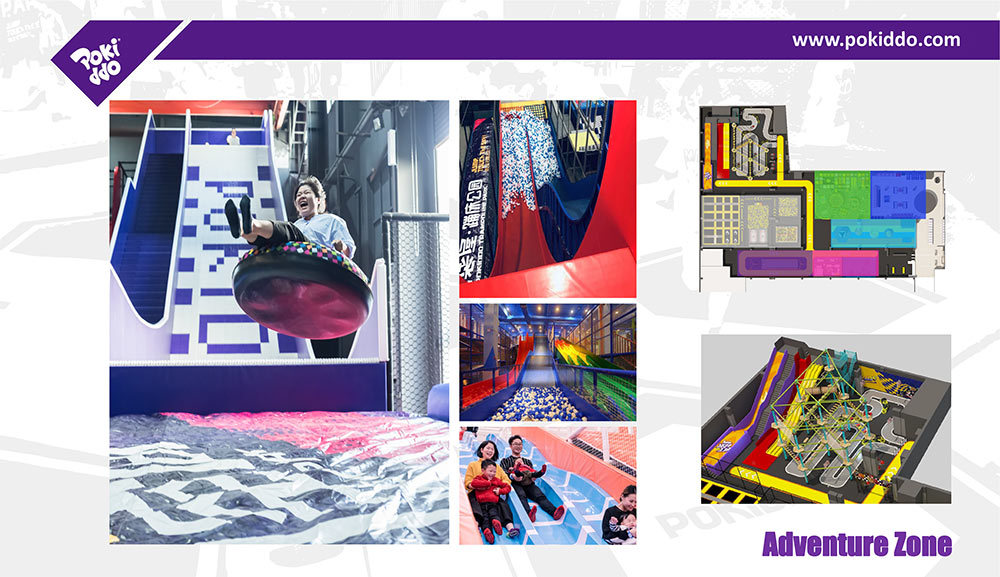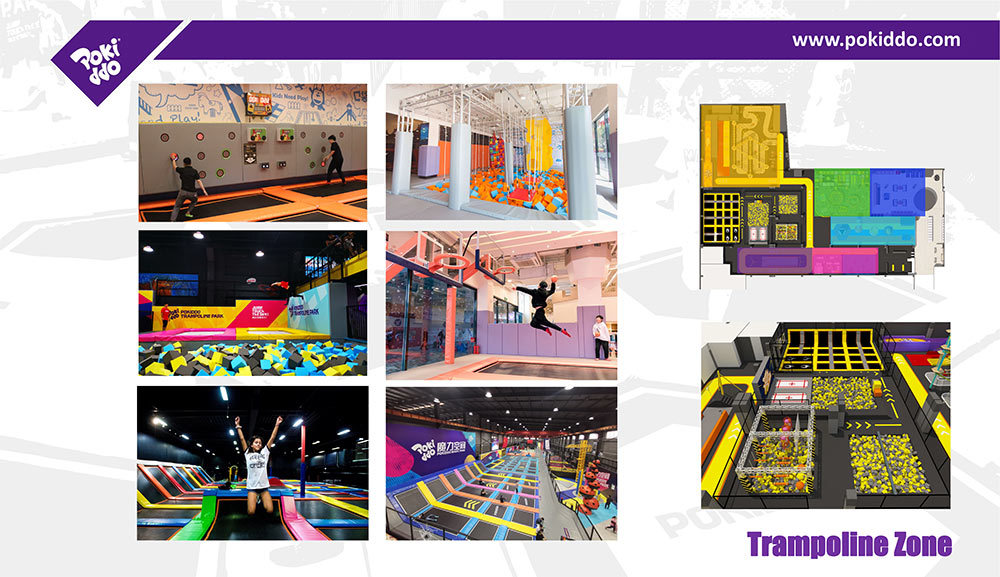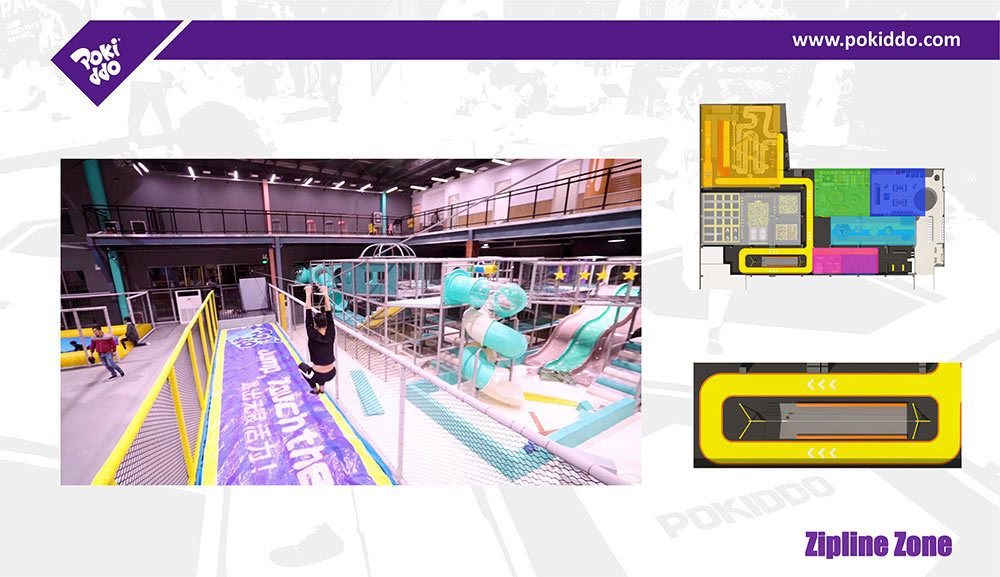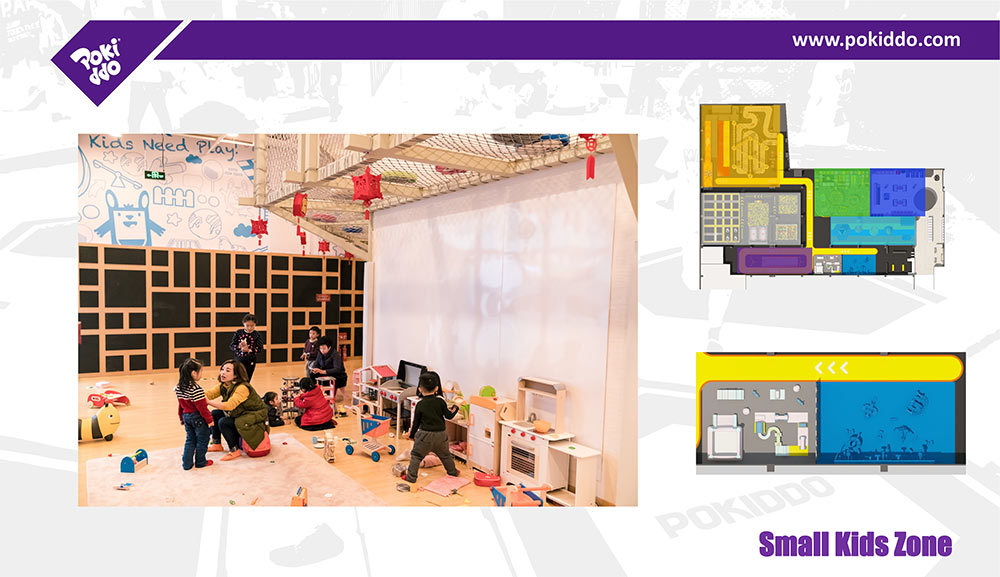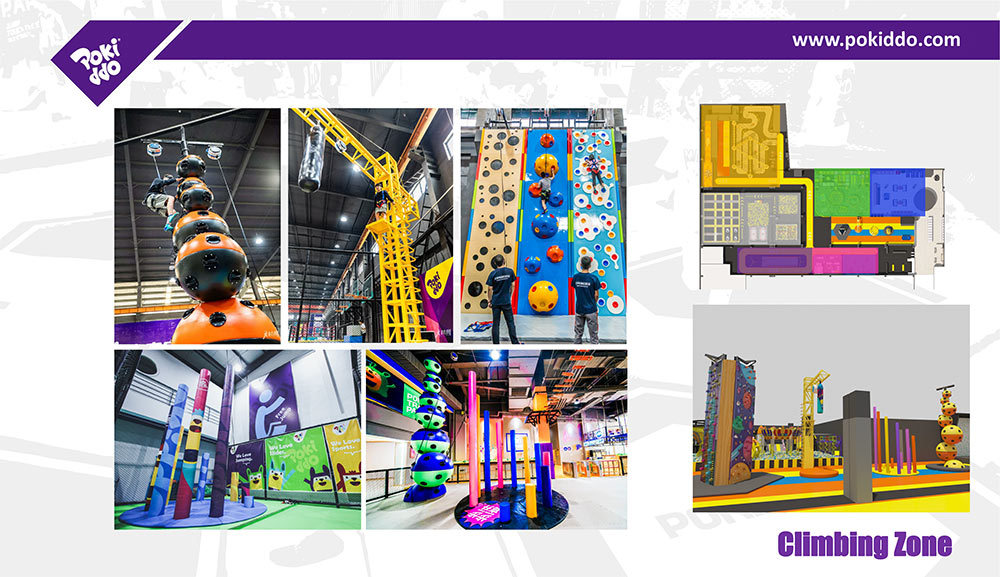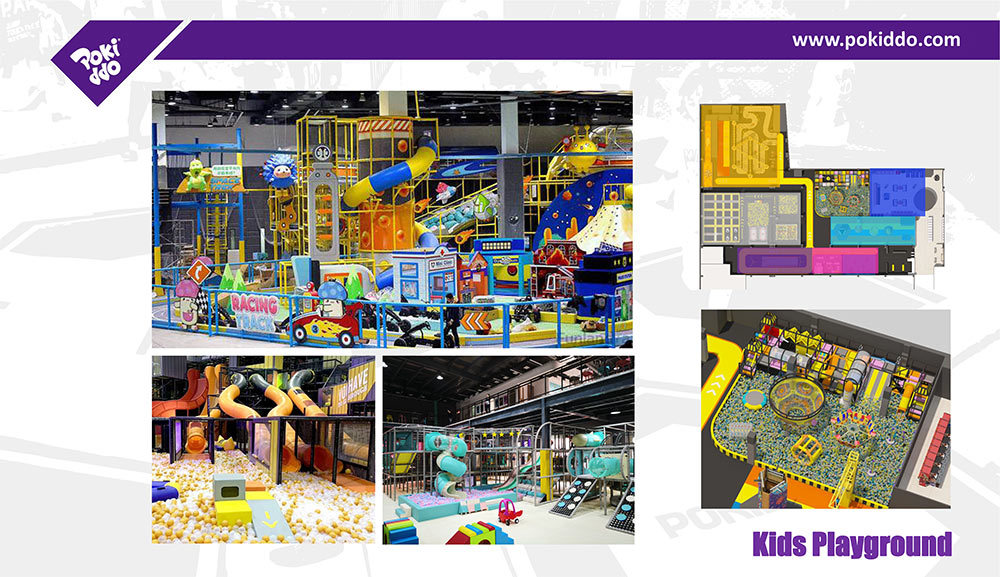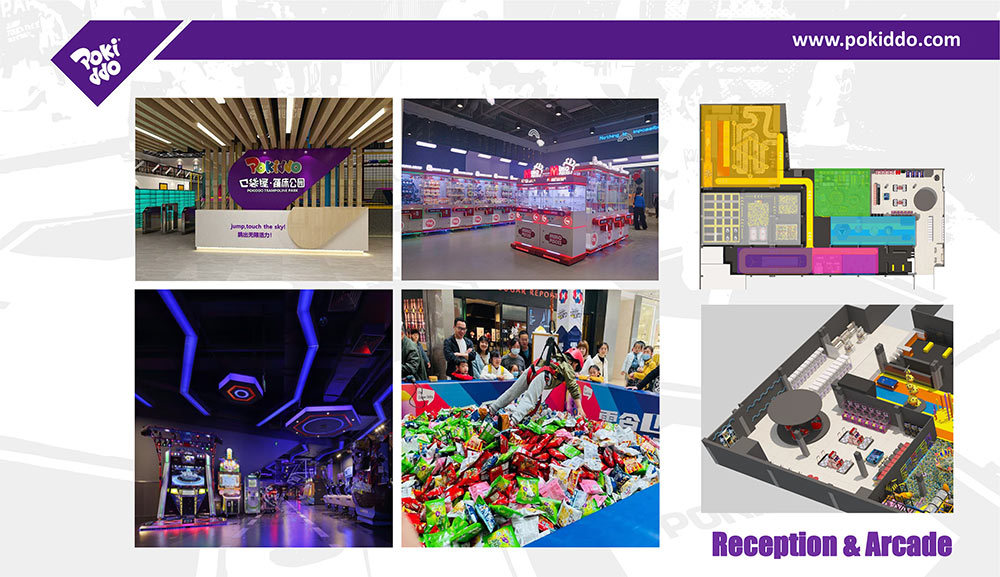 Related reading:
How To Start an Indoor Trampoline Park?

Be a Trampoline Park Franchisee Vs. Be an Independent Trampoline Park Owner