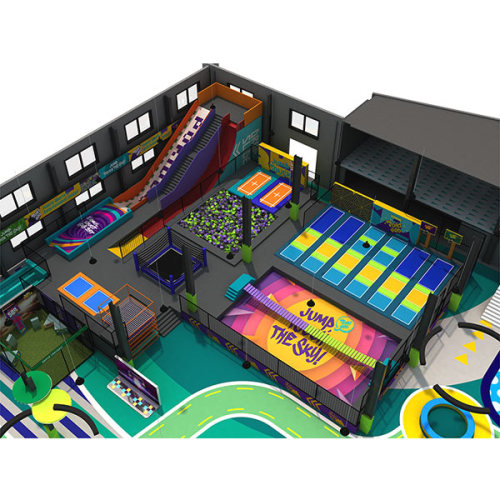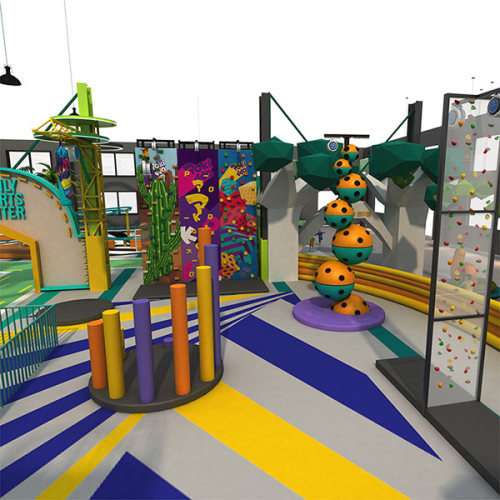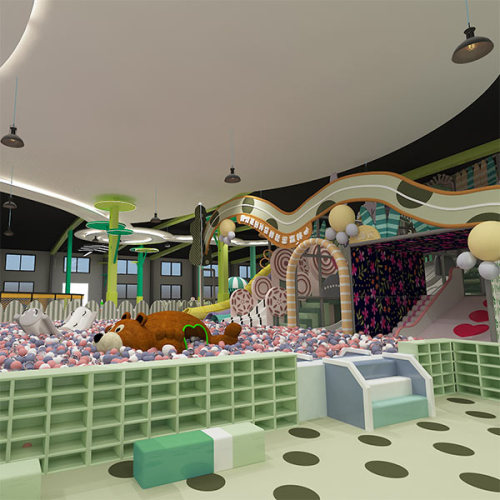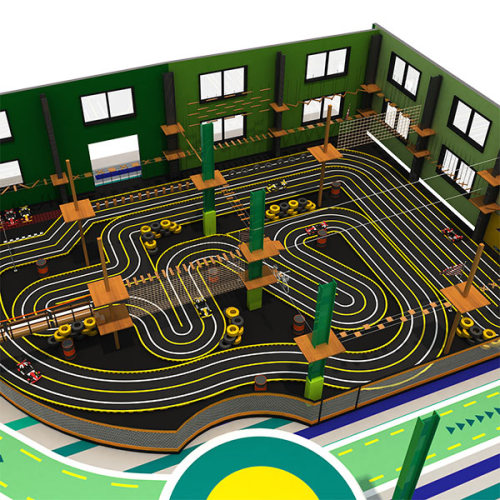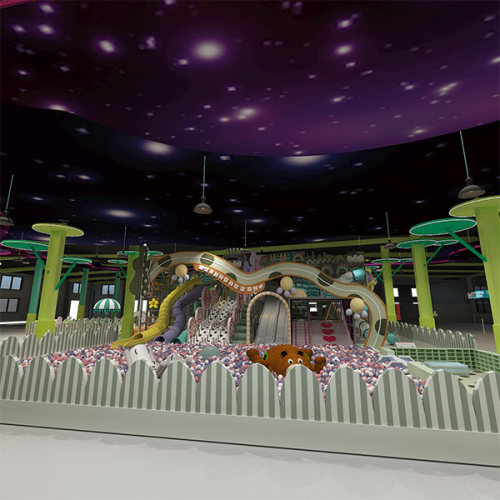 6000m2 Pokiddo FEC Design Proposal for Hebei Project
Item specifics
Materials

Galvanized steel, PVC, EPE, etc.
Colors

can be customized
Theme

can be customized
MOQ

1000sqm2
Certificates

ASTM, TUV certified
Description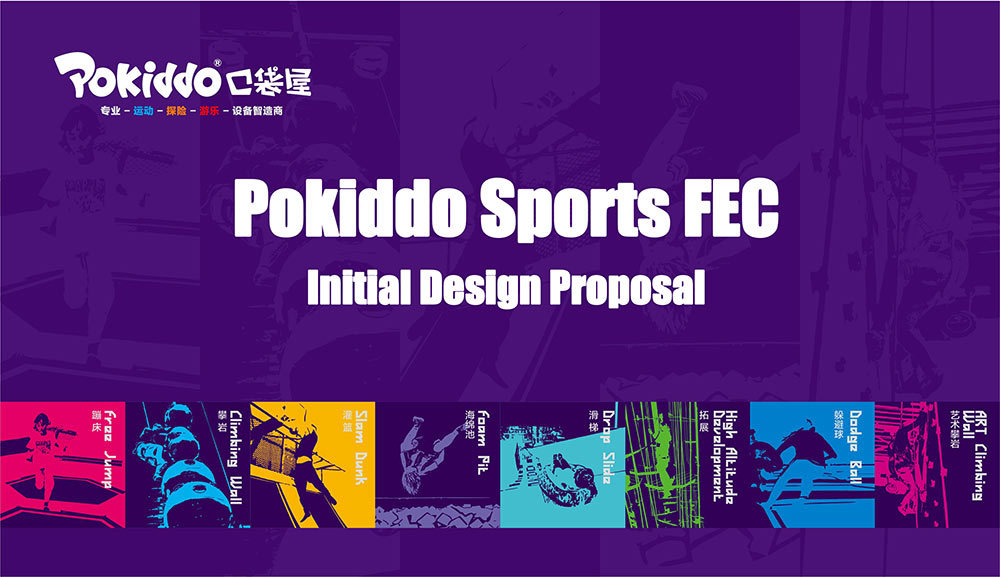 A family entertainment center, also abbreviated as FEC in the entertainment industry, is an indoor amusement park targeting families with children and teenagers. In family entertainment center, not only the children or teenagers can enjoy happy time, the parents can also find fun experience with their kids. Pokiddo, as an FEC franchise brand, is dedicated to building sports family entertainment center to enjoy the fun of play and sports both.

1. Analysis of location and target customers
This is a project in Hebei province, China. The building is located at the juncture zone of three cities, Beijing, Tianjin and Baoding. It's like a 'garden' of the big cities and due to the covid 19, people would choose to do short trips and excursion is getting popular.
The target customers should be families, young people for friends gathering, schools and all those looking for events like birthday parties, team-building, holiday parties, etc.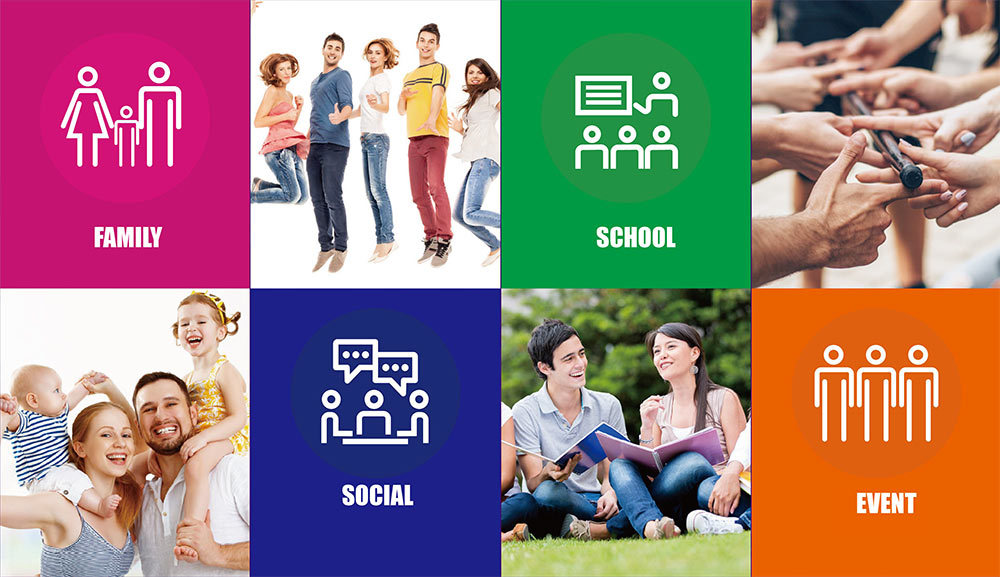 2. Initial layout plan for Hebei FEC Project
The below is the overall layout plan, main zones plan and visitors route plan for the family entertainment center plan. The space for the entertainment is 6000 square meters, and in the initial plan we include 100+ indoor trampoline and adventure attractions. It could receive 1000+ visitors at the same time.
The main zones of the layout plan include 1. Reception Zone 2. Adventure Zone 3. Trampoline Zone 4. Kids Playground 5. Electric Amusement 6. Amusement Arcade.
Pokido as a professional family entertainment center builder, our designers would offer design proposal from operator's view.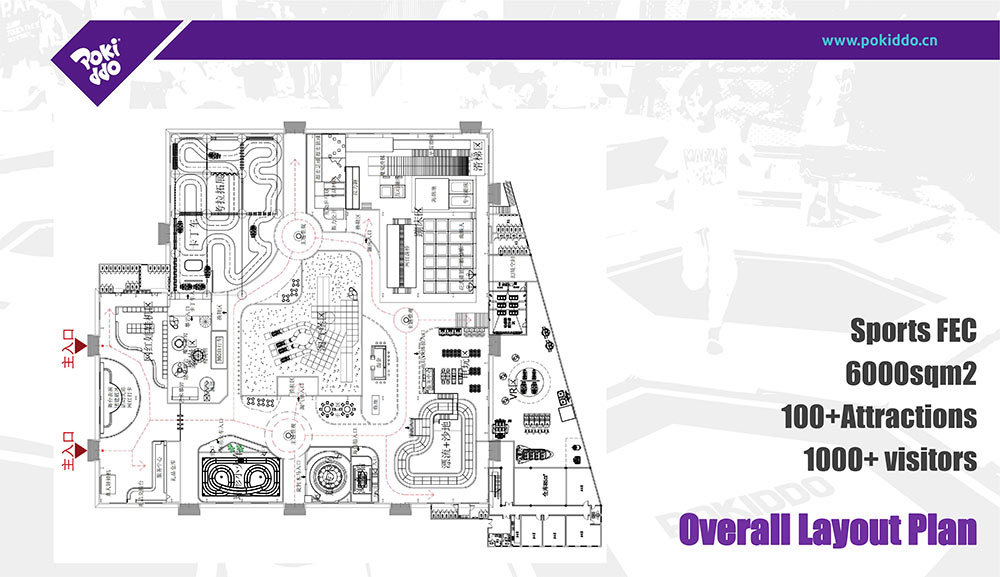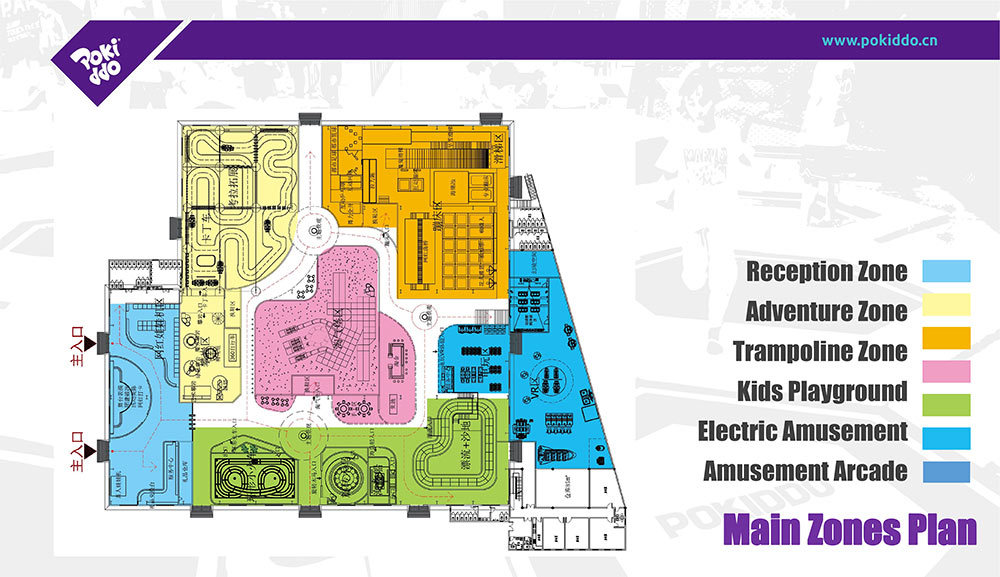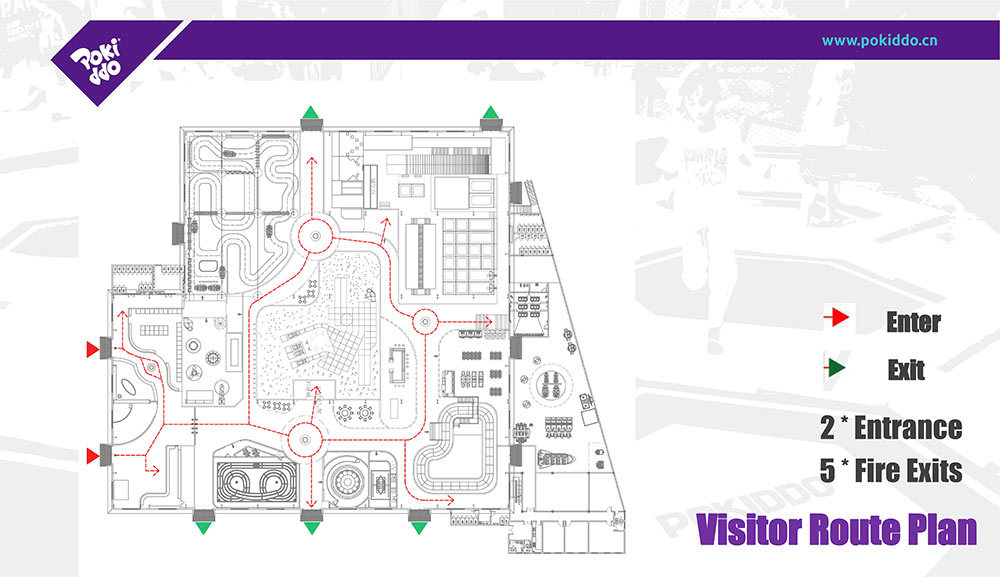 3. Presention of the indoor trampoline and adventure attractions in the FEC
We include pictures of the attractions included in the FEC to bring client a vivid idea about how the amusement park would look like. Pokiddo as a manufacturer of playground equipment, would love to include all the popular attractions into client's park. If you're new in the industry of leisure, you can do some research about the trend in your market, learn from other parks and consult park manufacturer before deciding on the attractions.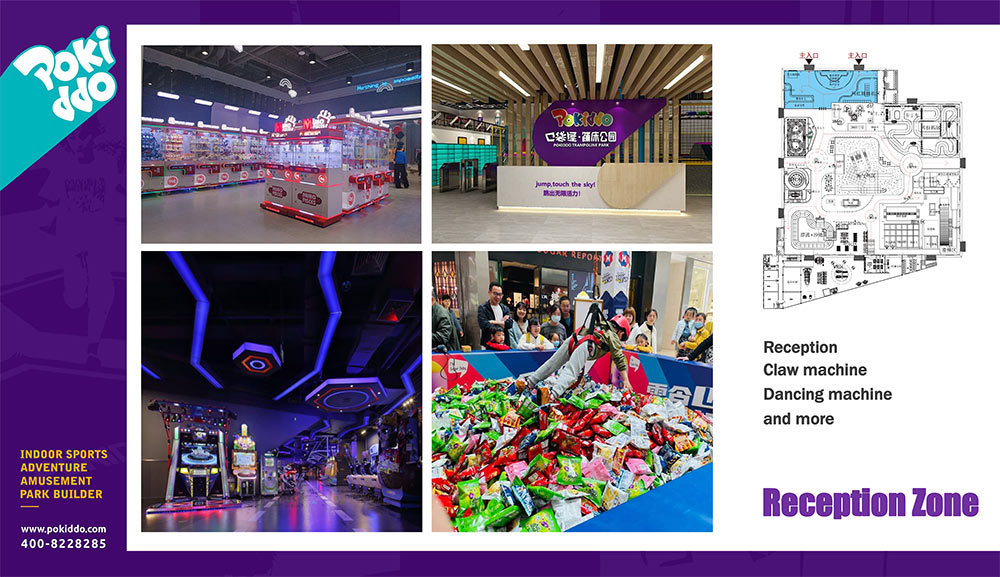 Reception Zone includes reception area, claw machine and dancing machine to attract visitors, and more.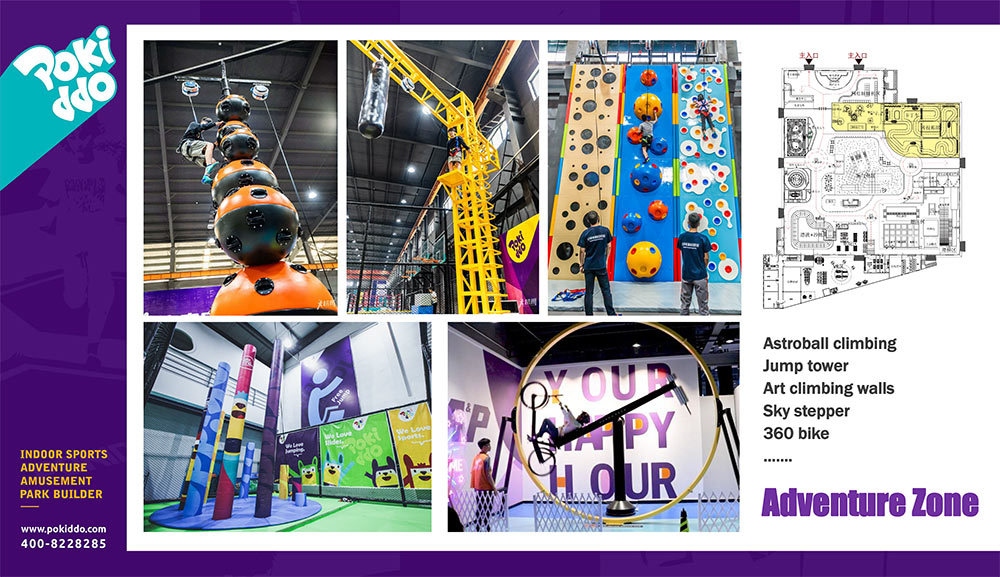 Adventure Zone 1: climbing walls like astroball climbing, sky stepper, art climbing walls, etc. and jump tower, 360 bike.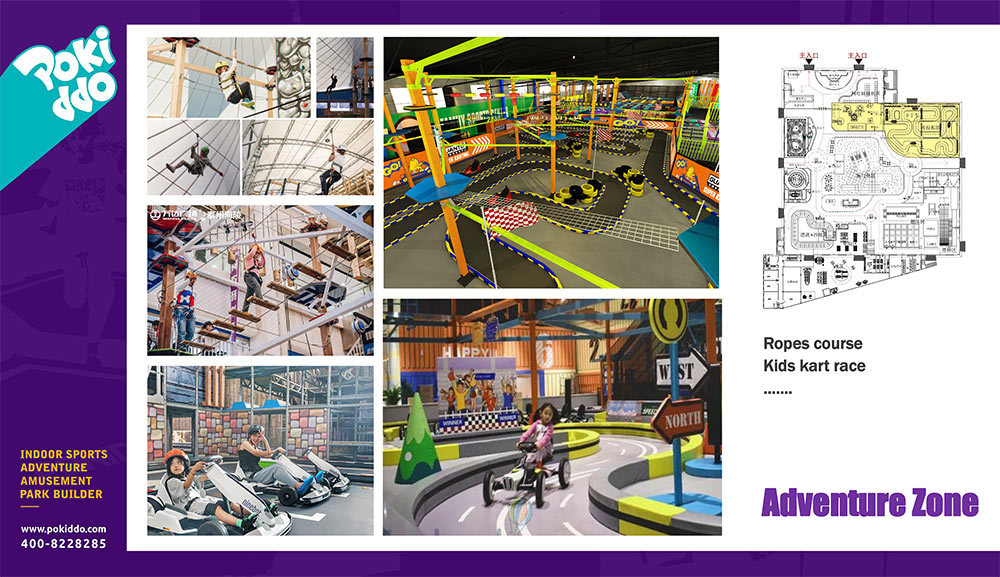 Adventure Zone 2: a combination of adventure ropes course and the kids kart racing to make full use of the high building space.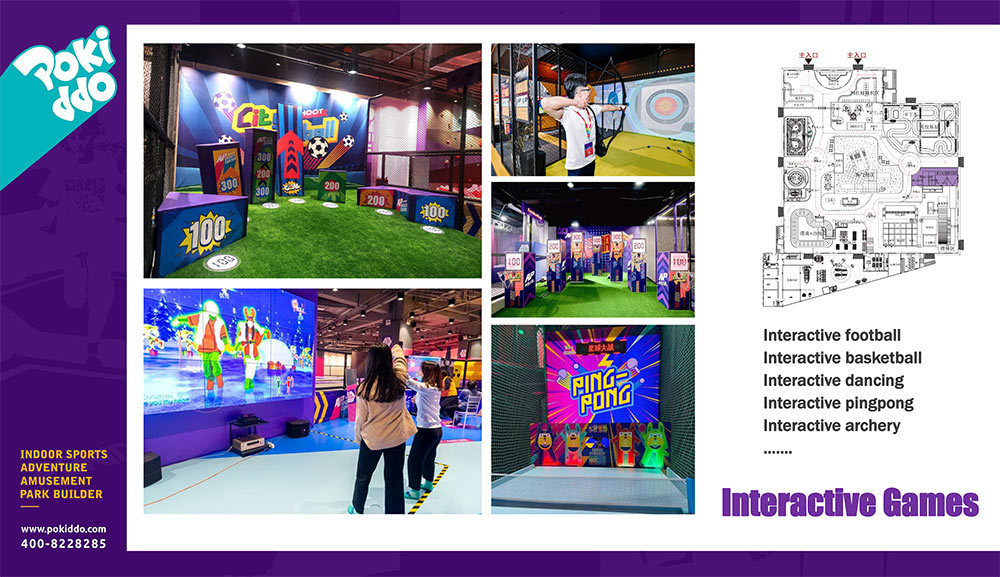 Interactive games to make traditional sports more fun, like interactive basketball, interactive football, interactive dancing, interactive pingpong and interactive archery.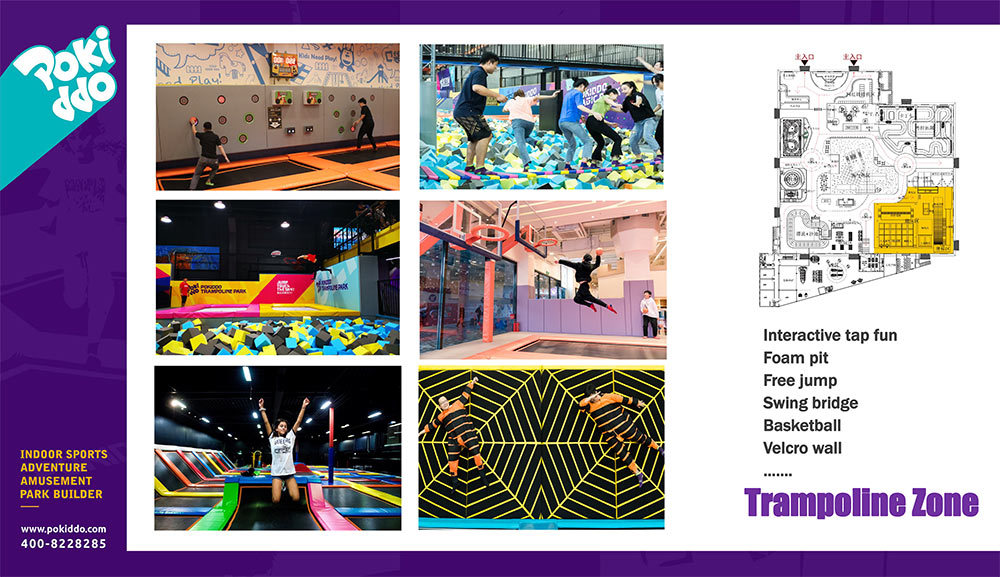 Trampoline park zone basic attractions like free jump, foam pit, basketball and some other integrated games like interactive tap fun, swing bridge and velcro wall.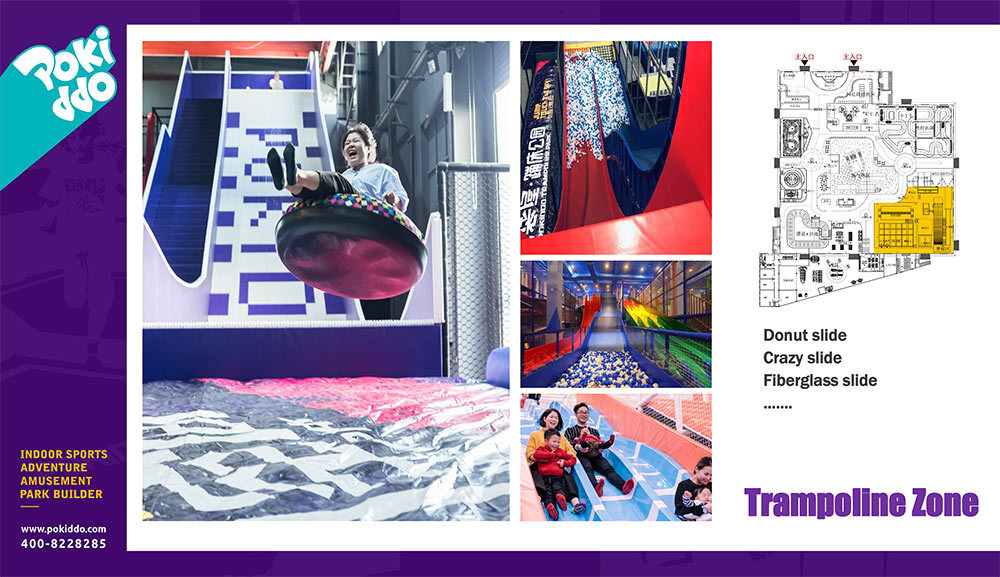 Trampoline park zone adventure attractions like donut slide, crazy slide, and fiberglass slide, etc.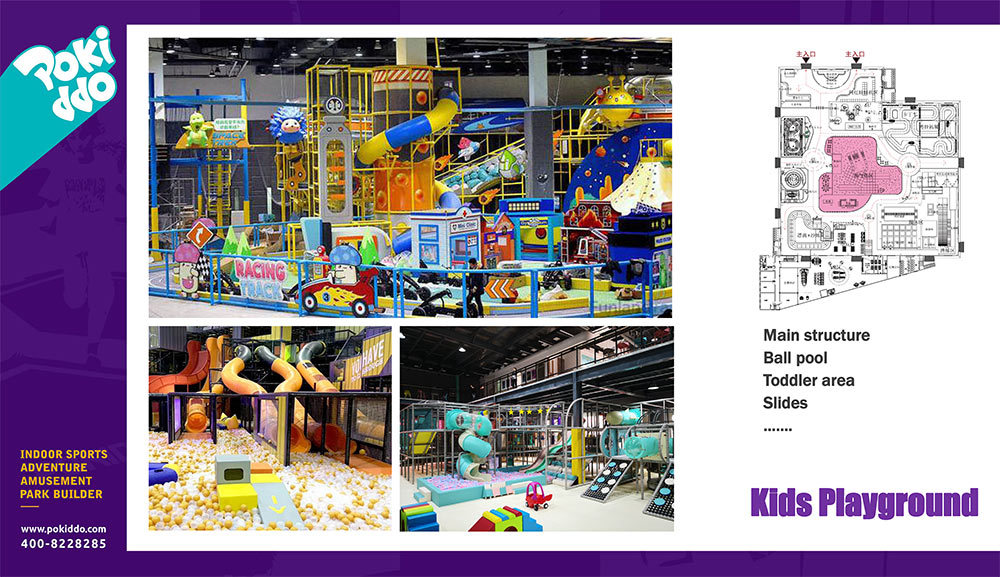 Kids playground caters to familes with young children, who can enjoy great fun in the mazes, ball pool, etc.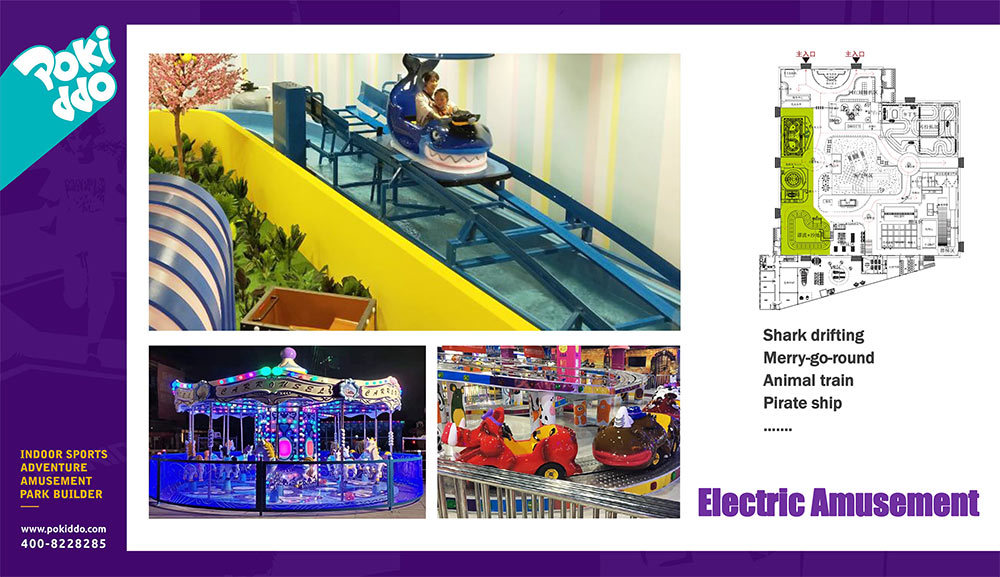 Electric amusement zone to include comparative small amusement park attractions inside.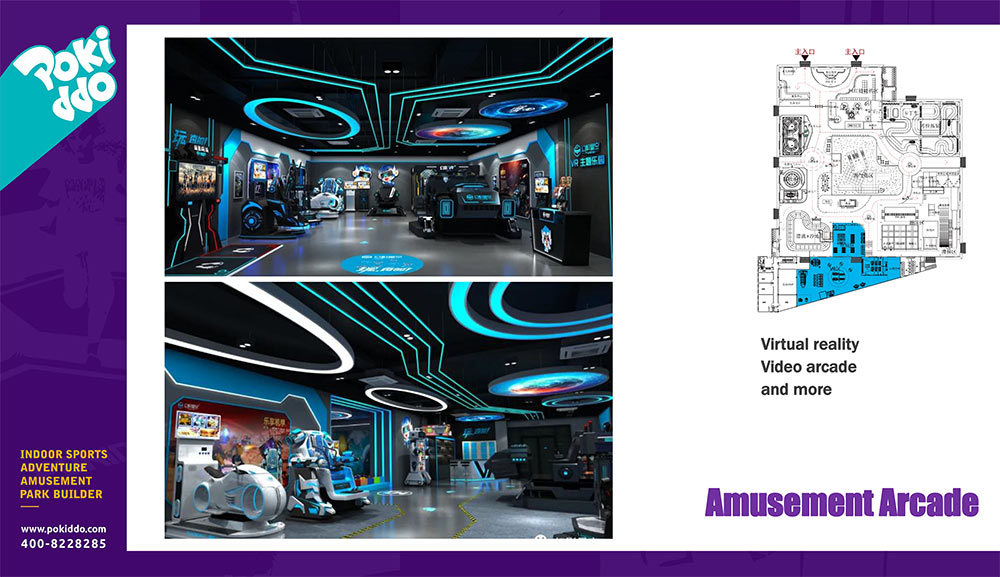 Amusement arcade zone include the vitual reality games and video arcade, which tremendous fun for young people.
4. Get the cad design proposal rendered into 3D designs
Once the cad layout plan and the attractions included are confirmed, we can proceed to the next step, getting the layout plan rendered into 3D designs. In this stage, you can focus on the theme or style for your family entertainment center. For most FEC are well decorated, you should consider to design interior finishes. Pokiddo has design team with the ability to offer interior design.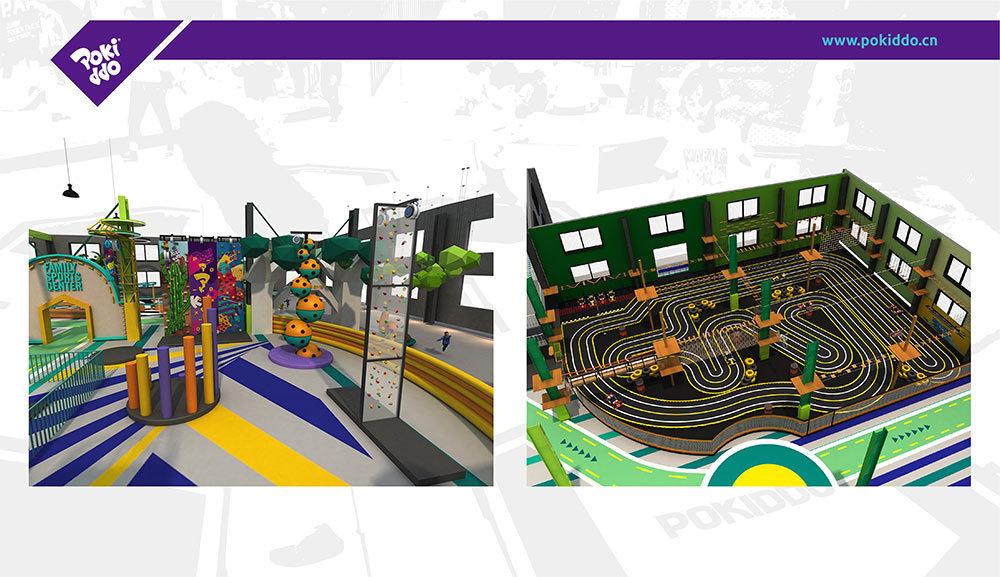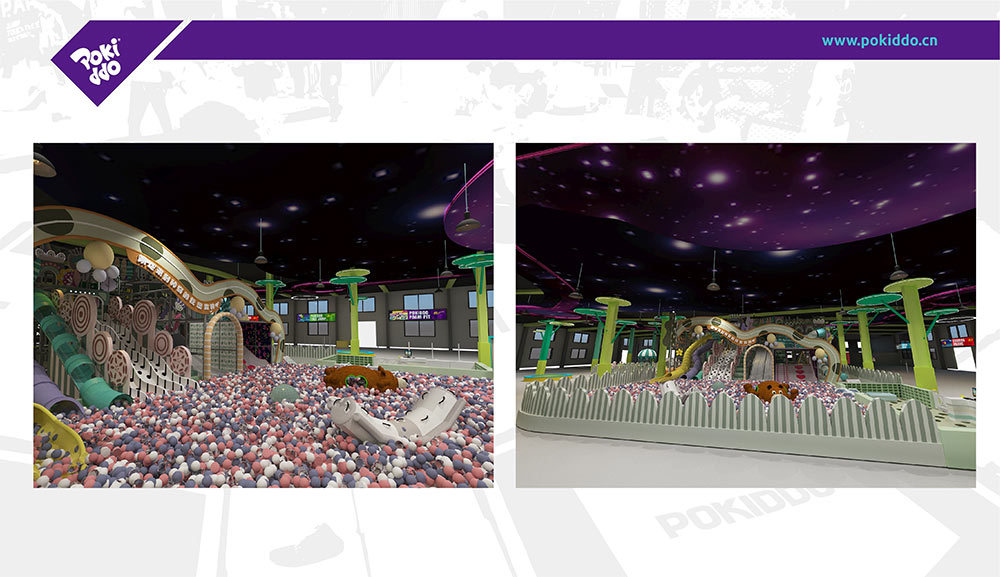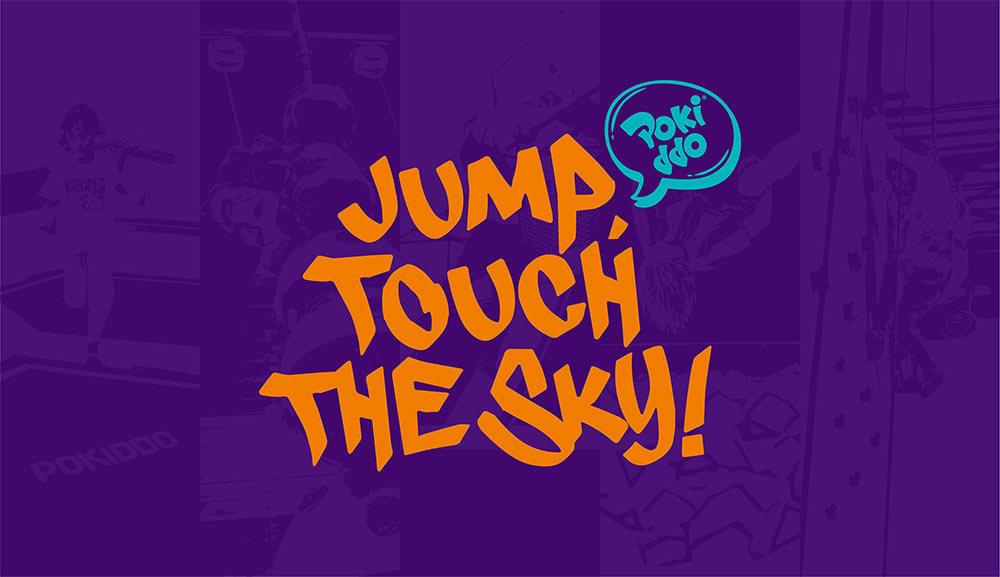 Related reading:
How To Start an Indoor Trampoline Park?