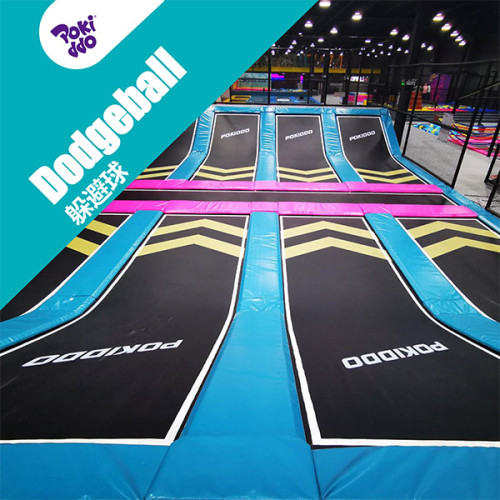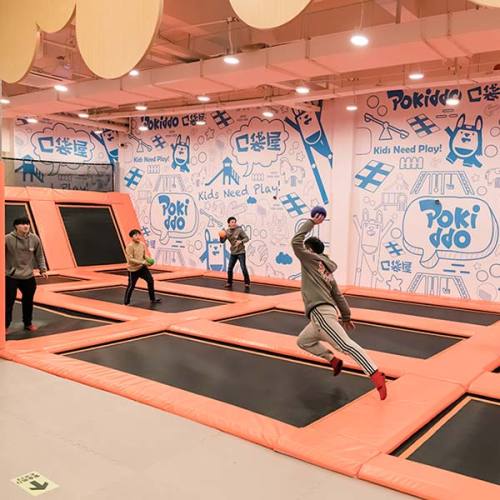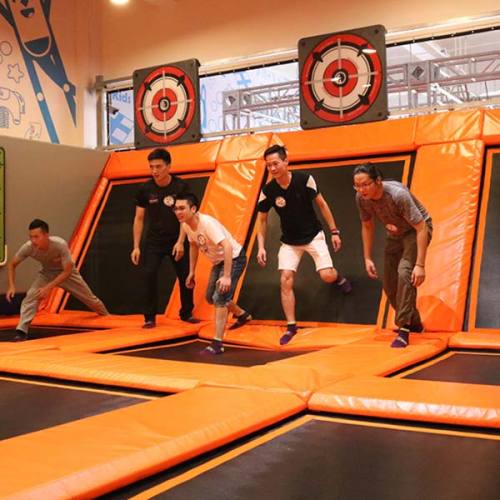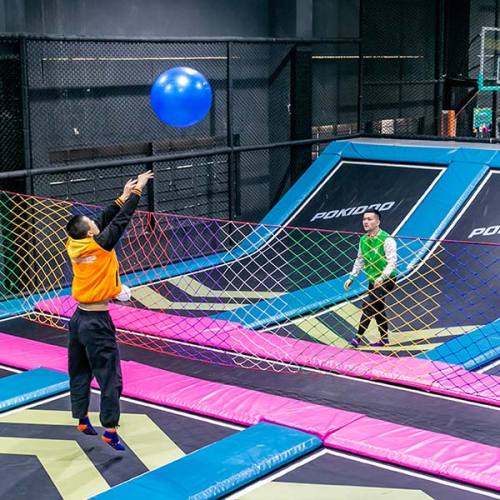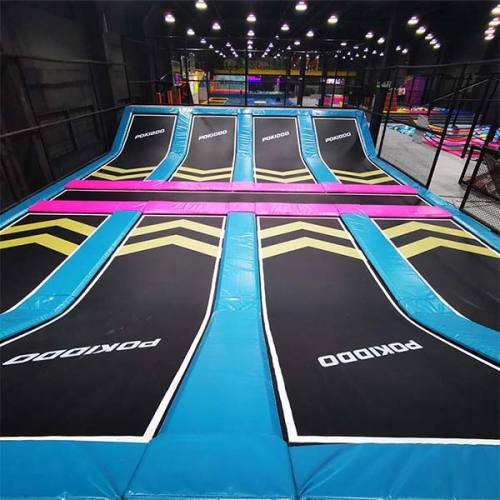 Dodgeball Zone/Court - Indoor Trampoline Park Attraction
Description
1. Briefing on Trampoline Park Dodgeball Zone
Dodgeball zone, also known as dodgeball court or dodgeball area, is a popular attraction in trampoline park. You can challenge your friends to a friendly game. The dodgeball area is a space with angled and flat trampoline, and is surrounded by netting to prevent balls flying outside. During the dodgeball game, you and your teammates need to throw balls against opponents or swerve to avoid the hit while jumping on trampoline mats. It's high-energy, super fun and a great game option for team-building or birthday parties.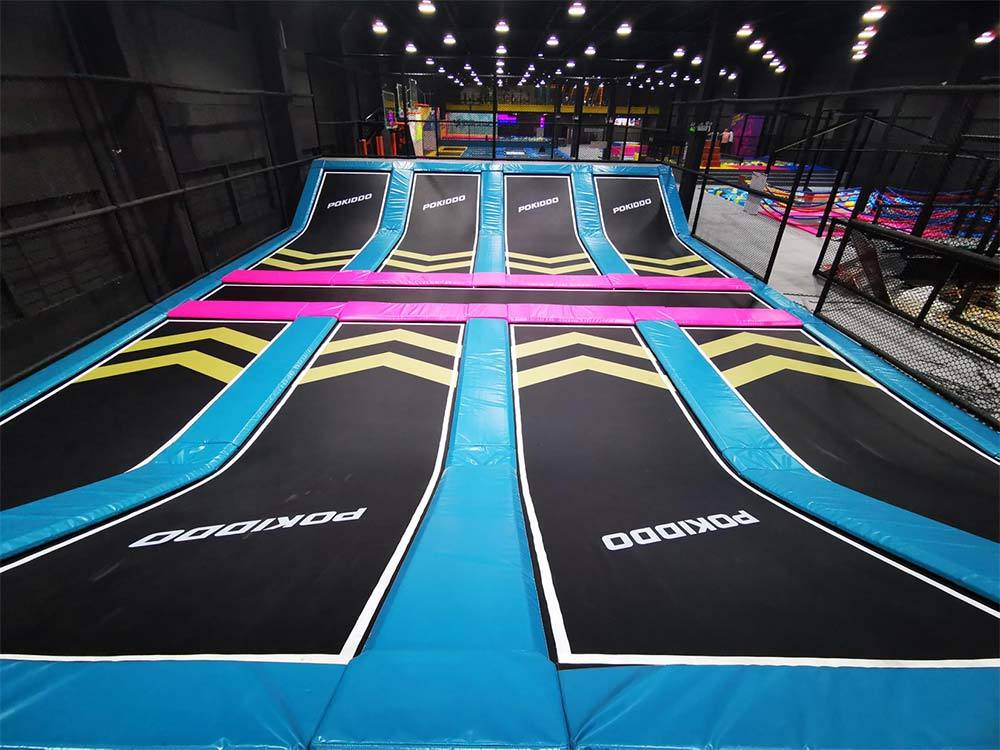 2. How to Play Dodgeball Zone on Trampoline Park?
1). Divide into two teams, each team has a minimum of three players.
2). Each dodgeball match last for a maximum of ten minutes.
3). Set a referee for the game. Refer makes sure the fairness of the game and controls the time. Referee's decision is final.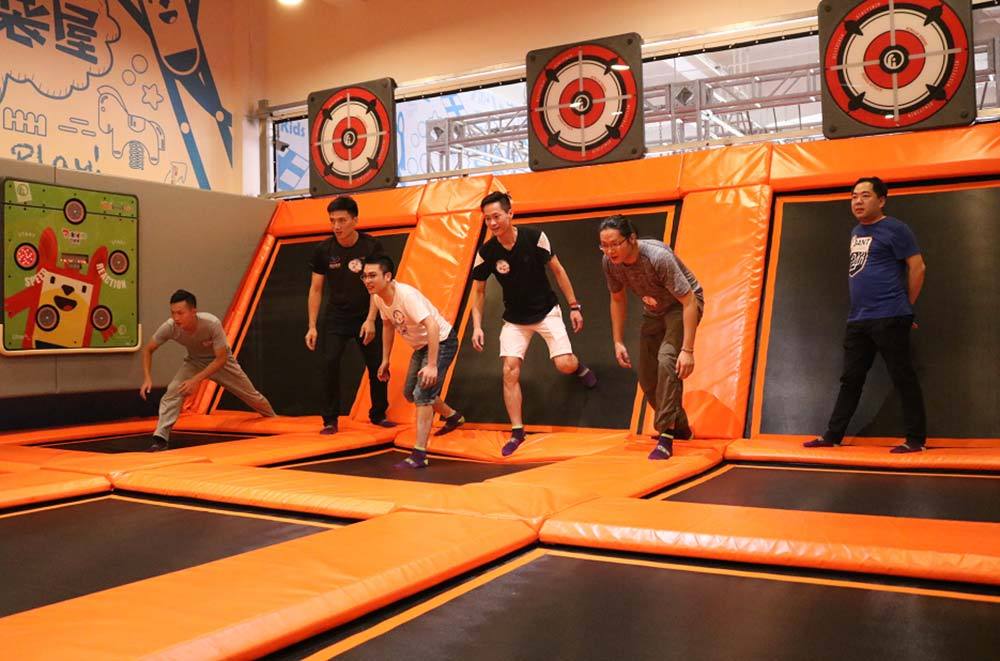 4). Once the game starts, the players can throw balls against opponents. If you're hit by the ball, you are out. Once you're out, you must leave the court immediately. The challenge is to use your bounce skills to dodge the balls. you can defend yourself using a ball in your hands.
5). There are another three situations that you'd out of the game.
When you throw a live ball that is caught by your opponent before it touches the ground or the side of the court.
If you enter the other team's zone.
If you hold a ball for longer than ten seconds (you're supposed to dodge the ball not hog the ball!)
6). The team wins a game when all of the other team members are out.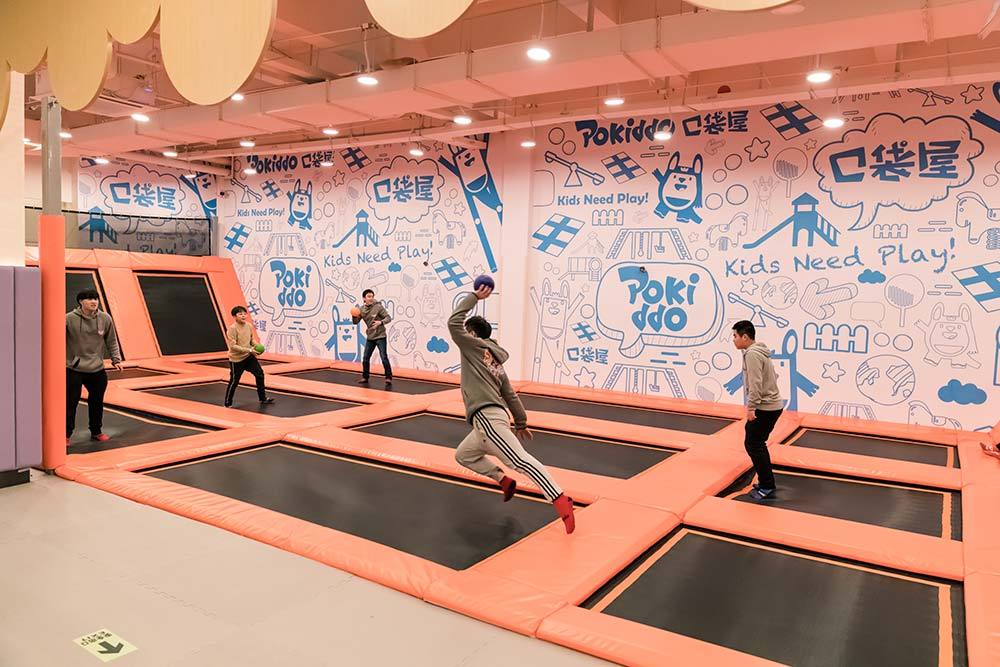 3. Safety Rules for Trampoline Park Dodgeball Zone

Except following the general rules for trampoline park, players should also obey the specific rules for dodgeball zone.
1). Each game begins with an even amount of players.

2). Pockets should be empty – no cell phones, cameras, keys, etc.
3). You are out if you are hit with a live ball below the shoulders or if you throw a live ball that is caught by an opponent.
4). No headshots.
5). No kicking the ball.
6). If the ball hits the ball which you are holding, the ball is dead. Nothing happen.
7). No holding the ball for longer than 10 seconds.
8). Always follow Court Monitor Instruction.
4. Variable Games in the Dodgeball Zone
The dodgeball zone is a great arena to hold other types of traditional sports games. You can see a netting in the middle to turn the court into a badminton game or volleyball game. Also you can turn it into a battle field for the bubble ball game.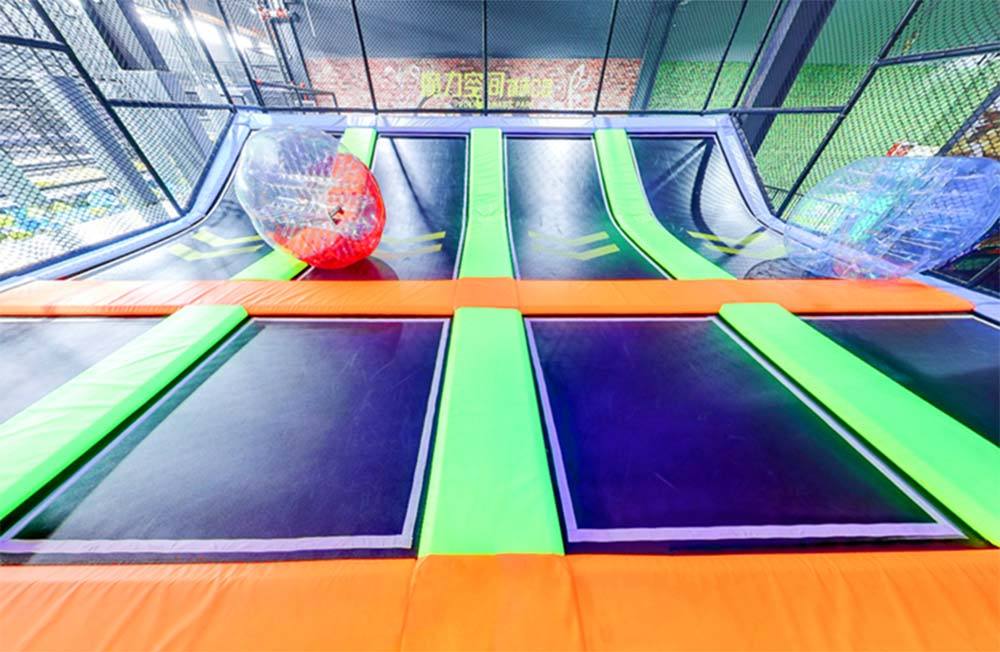 Bubble Ball Game on Dodgeball Zone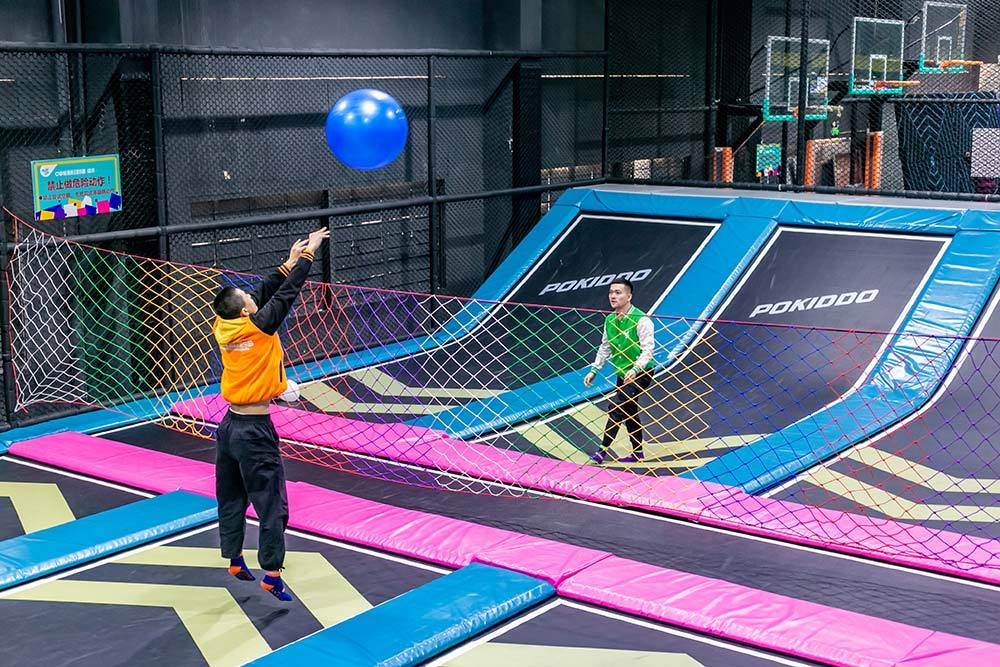 Set a Netting in the Middle for Badminton or Volleyball