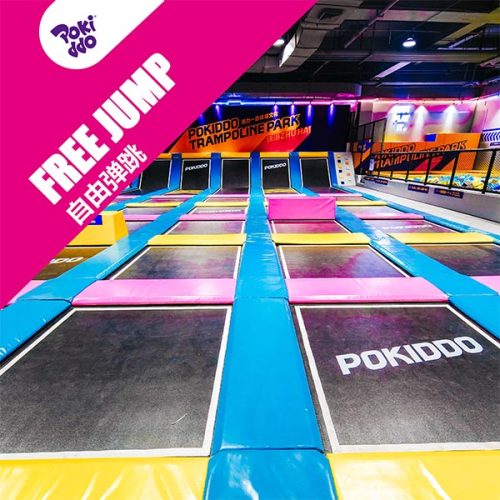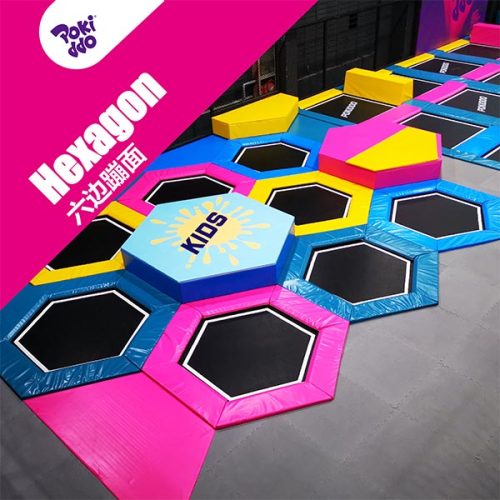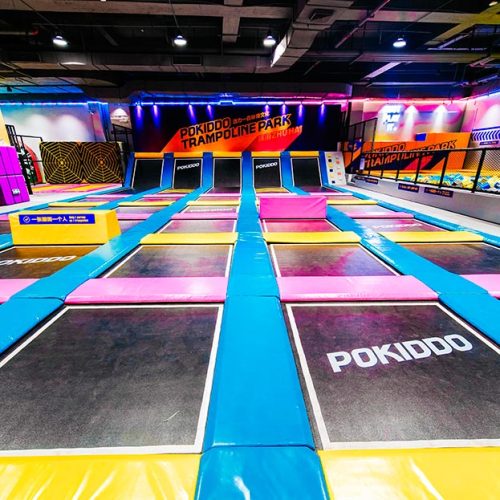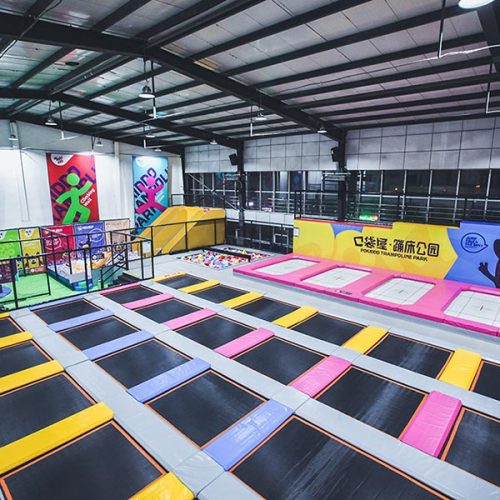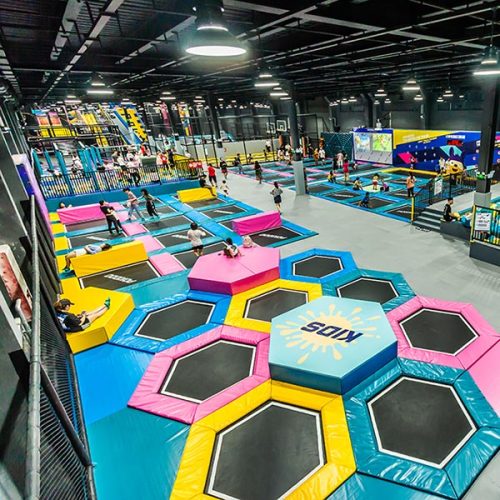 Free Jump Zone - Basic Trampoline Park Attraction
Description
1. Brief Introduction on Free Jump Zone
Free jump zone, also known as free jump arena, is the basic attraction for indoor trampoline park. It's a play or exercise zone that can perfectly complement indoor amusement park, family entertainment center, sports center and other venues of this type. Free jump zone consists of connected jumping mats, on which players can do jumping freely and even do difficult tricks like flips. This attraction is suitable for players of all ages, children, teenagers and adults can all find fun through jumping. Jumping on trampoline mat is a great exercise choice, according to a NASA study, trampoline jumping is 68% more efficient than running or jogging. In fact, it proved to be the best exercise to rebuild the lost bone tissue of astronauts whose weightless state caused them to lose 15% of their bone mass. and Free jump zone is a great choice for activities like team-building event, gymnastics course, birthday party event, etc.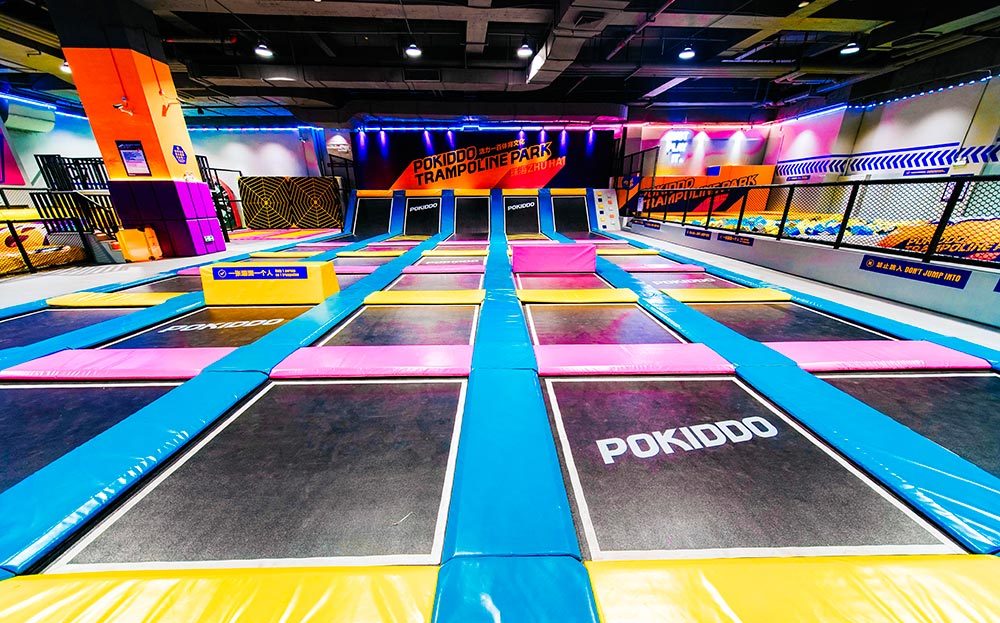 (Free Jump Zone in Zhuhai Pokiddo Trampoline Park)
2. Safety Rules for Free Jump Zone
Jumpers in the free jump zone should follow all the general safety rules for trampoline park.
ALWAYS
All who wants to jump must have a signed waiver.
All participants under 18 must have a waiver signed by a parent or legal guardian.
Children under the age of 13 should never be left unattended.
Wear appropriate clothing. Please remove all jewelry.
Everyone has viewed the Safety Video.
Wear only grip socks.
Empty your pockets entirely.
Be in control of your body at all times.
Stay in the center of trampoline when jumping.
Master the fundamentals of single trampoline jumping before moving onto more advanced
skills, such as aerial or flipping type skills.
Perform at your own risk. Flips and other tricks can be dangerous.
Be aware of those around you and jump with people that are of similar age/size.
Be aware of those around you. It is your responsibility to avoid others.
Follow all park rules and the Court Monitor's instructions.
NEVER/ DO NOT
No running or racing.
No sitting, wrestling, or lying on mats.
No climbing the trampoline walls.
No gum, food, or drinks are allowed in the trampoline arena.
No Drugs or Alcohol Permitted. Do not use a trampoline when under the influence.
Do not land on your head or neck.
No double bounce or affect another jumper's bounce in any way.
No double flips or gainers.
Do not attempt any skill or activity outside of your personal limitations, abilities or skill level.
Do not flip over the pads.
Do not sit or lie on the court. If you are tired and need to rest, you must exit the court.
Do not touch any perimeter netting or top pads.
Do not throw balls at another jumper's head or neck area.
Do not attempt the trampoline park if you are pregnant, have a heart or back conditions, or are recovering from any injury.
DO NOT JUMP IF A COURT MONITOR IS NOT PRESENT. Our staff is present to assist with safe jumping practices, and injury assistance if needed.
3. Pokiddo Projects of Free Jump Zone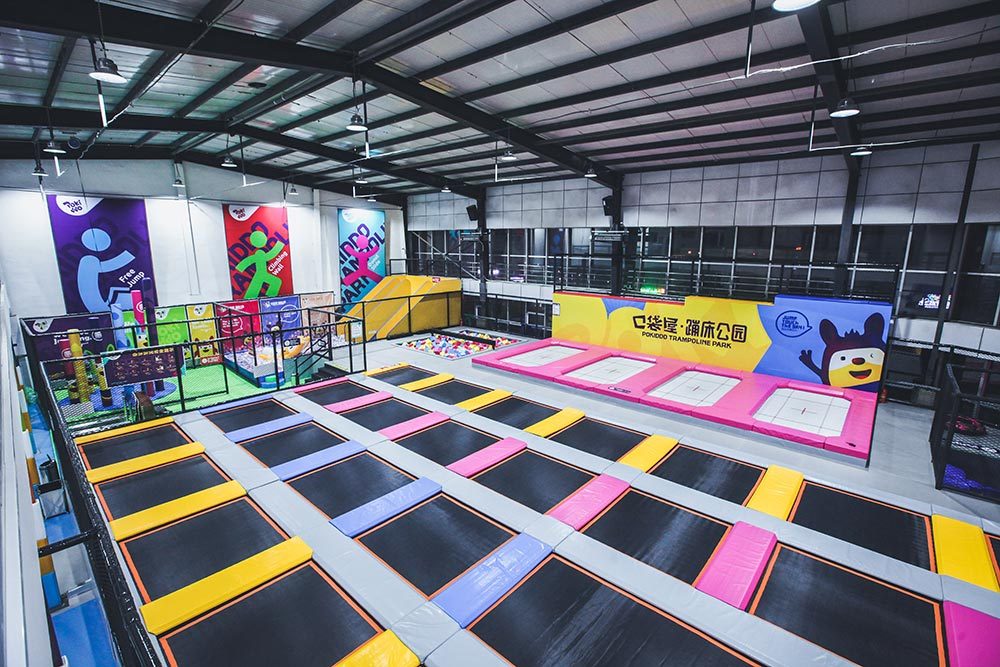 Poject in Daqing Pokiddo Trampoline Park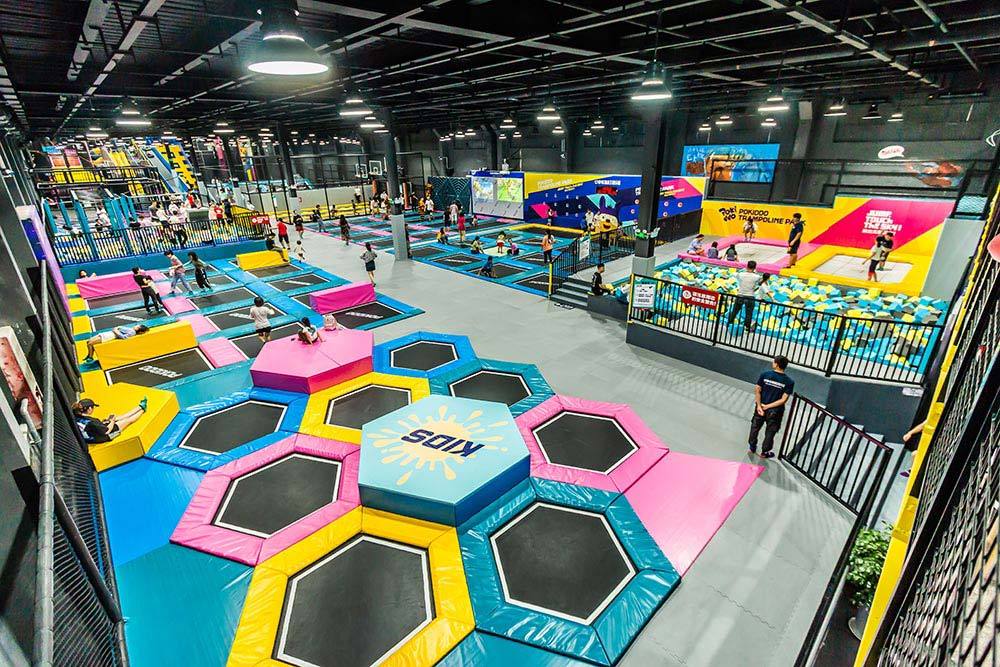 Project in Hangzhou Pokiddo Trampoline Park