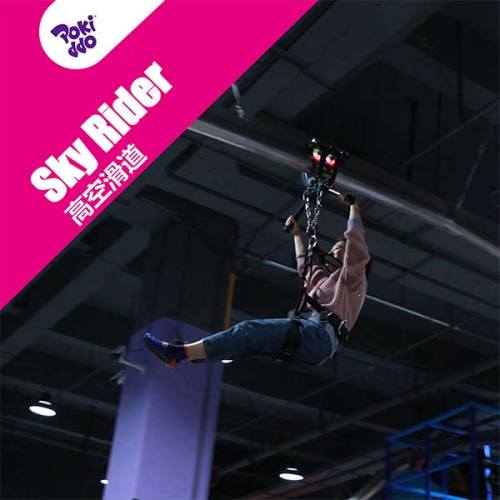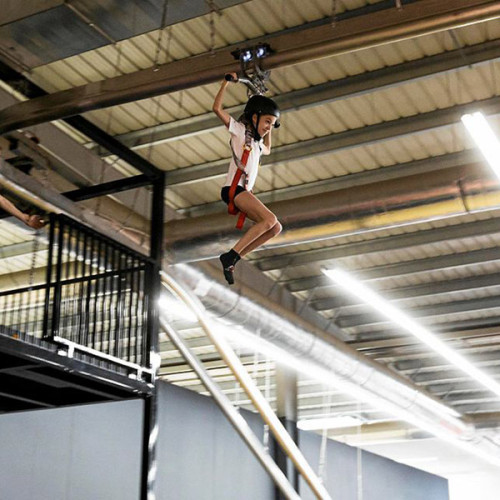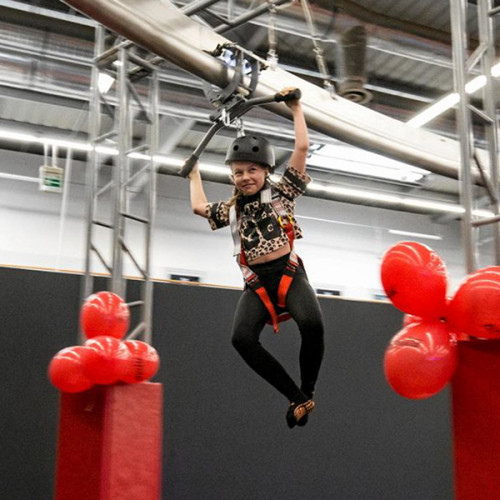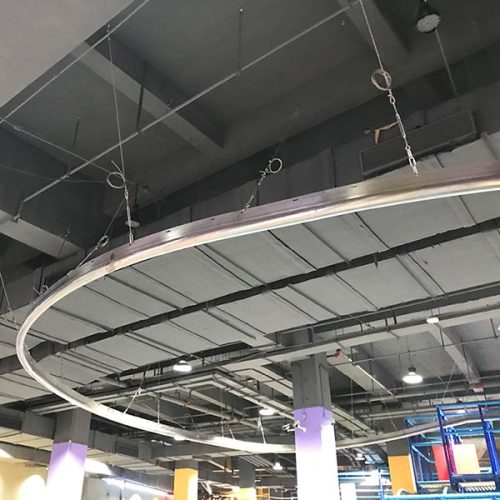 Sky Rider - Indoor Adventure Park Attraction Roller Glider
Item specifics
Color

Steel Original Color/painted
Size

customized according to space
Material

stainless steel/galvanized steel
Description
1. Briefing on Sky Rider
Sky rider is an indoor roller glider up in the high space of an indoor adventure park or amusement park, combining the thrill of free flying and hand gliding. It is inspired by the idea of flying freely in a safe environment. It's literally a great game to take your fun to new heights and offer you an overall view of the whole amusement park. Gear up and enjoy a terrific rider. It's a no skill, all thrill ride, so everyone can enjoy.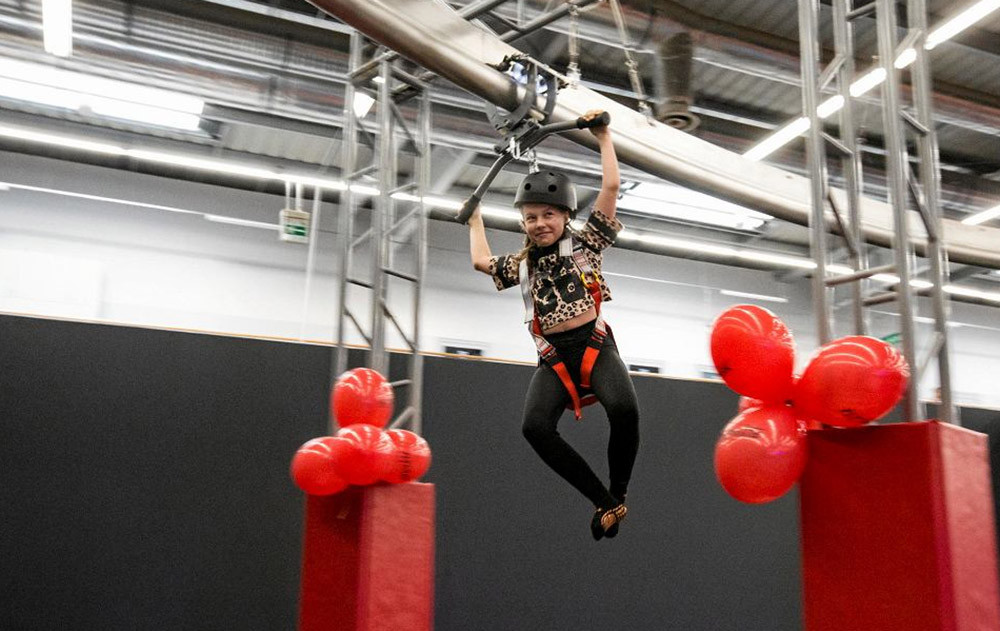 2. How to Play Sky Rider
1) Always follow the guidance of the safety guard.
2) Gear yourself up with the harness and helmet.
3) Safety guard use locking carabiner to connect the harness to the trolley. Hold the handle and enjoy the thrilling flight with a little push from the guard.
4) Safety guard will help you land safely at the end platform.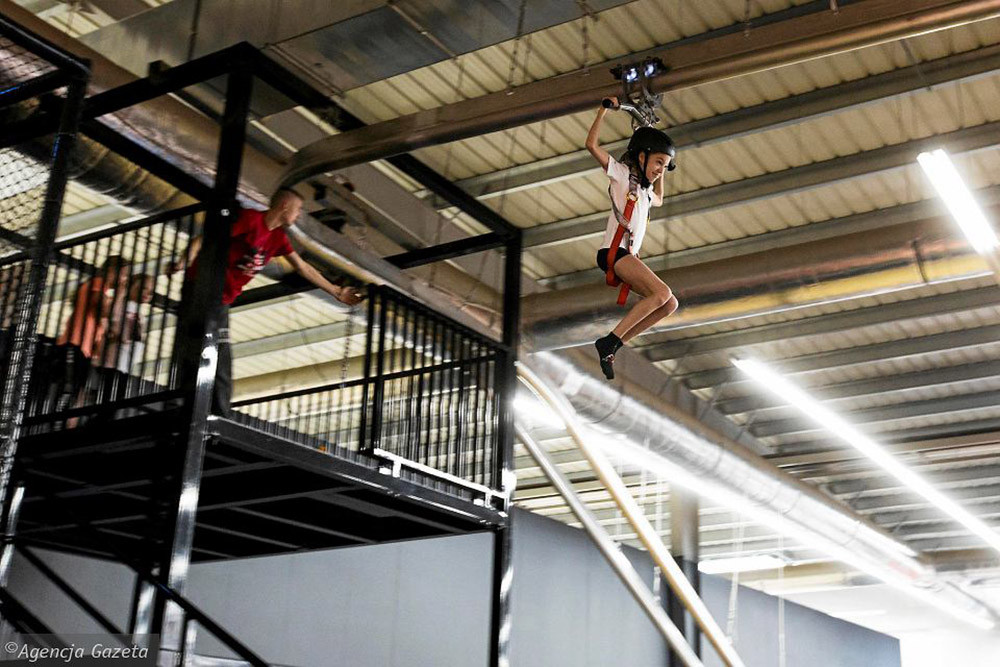 3. Integration Option for Sky Rider
Sky rider can be a free-standing attraction in an indoor adventure park, but will need to build two platforms to create the height difference. The best solution is to integrate the sky rider with indoor playground structure, which could offer the platforms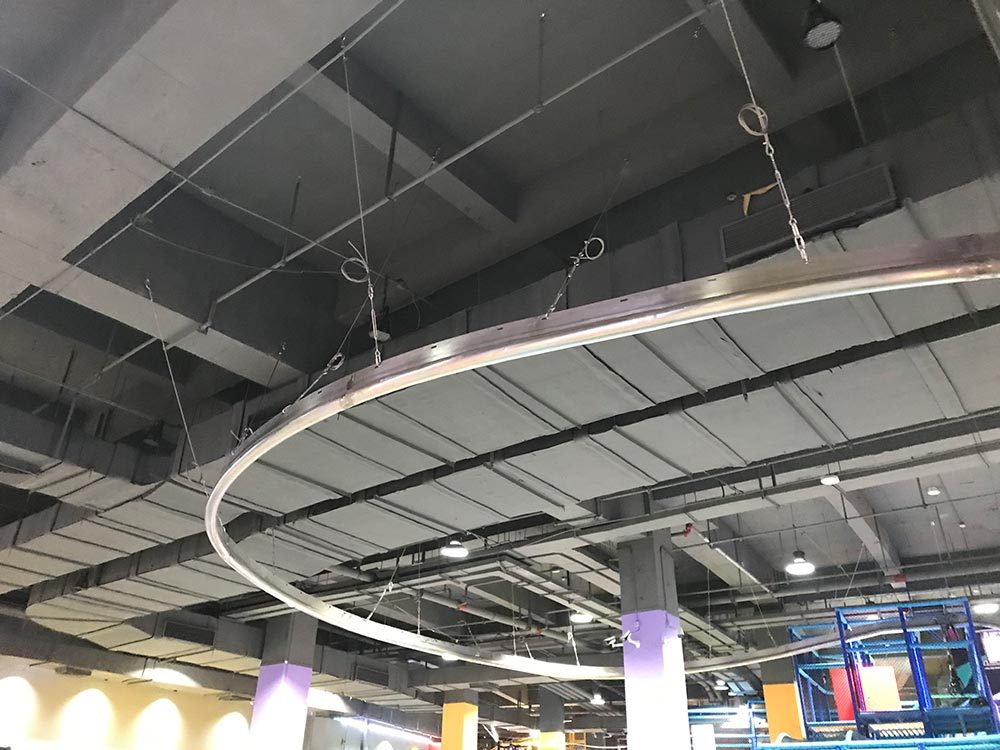 4. Safety Rules and Maintenance of Sky Rider
Safety Rules
1). Don't glide without wearing the harness;
2). No Gliding before staff confirmation;
3). No romping on the higher deck;
4). Leave the lower deck immediately when you reach the destination;
5). Always follow staff guidance.
Regular Check: check the sky glider everyday before use.
1). Check if there's any damage on the trolley wheel.
2). Check if there's any damage on the trolley bearing.
3). Check if the harness is under good conditiion.
4). Check if the safety ropes are under good condition.
5). Check if all the screws and nuts are well fixed.
5. Comment from Customer
"The venue of my park is relatively high. When we built the trampoline park, we only considered the equipment on the ground. Although the overall design is wonderful, we still feel that there is something missing, but after the sky rider is added, it makes perfect use of the relatively high space, we knew that's what we wanted. " -- comment from a park owner.