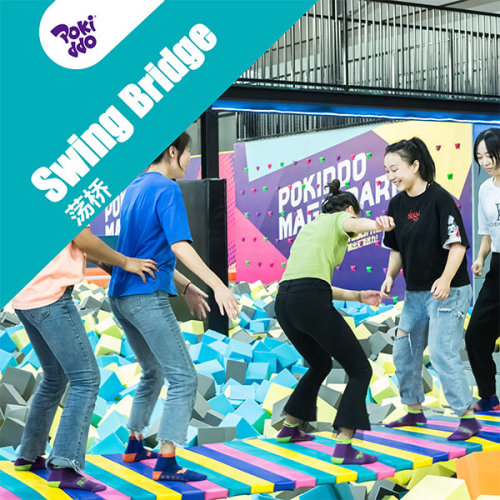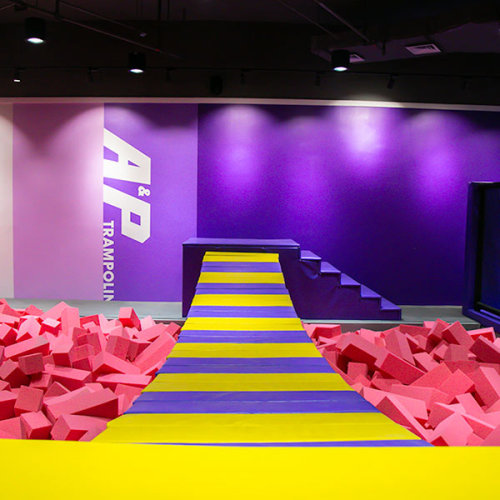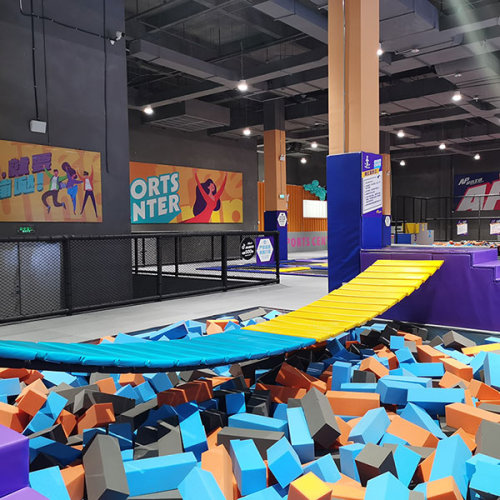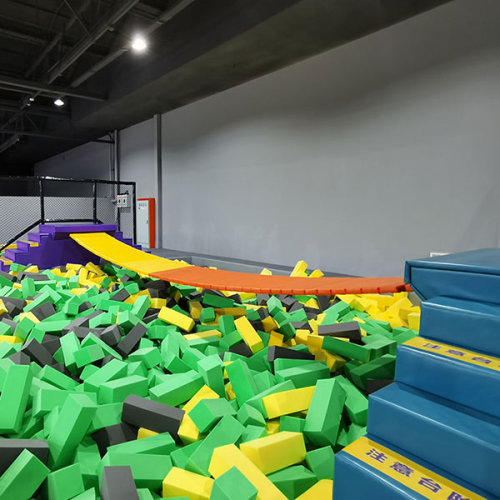 Swing Bridge - Indoor Trampoline Park Foam Pit Attraction
Item specifics
Color

can be customized
Size

can be customized
Material

galvanized steel pipe, PP, foam
Description
1. Briefing on Trampoline Park Swing Bridge
Swing bridge is a new indoor trampoline park foam pit attraction. The idea of swing bridge comes from a tradictional game in China. Two teams stand face to face on the bridge, swing the bridge to shake the opponents into the water untill one team's fully down. We bring the game into the trampoline park foam pit area. It's a popular team-building game. and it can also be an alternative to trampoline park battle beam.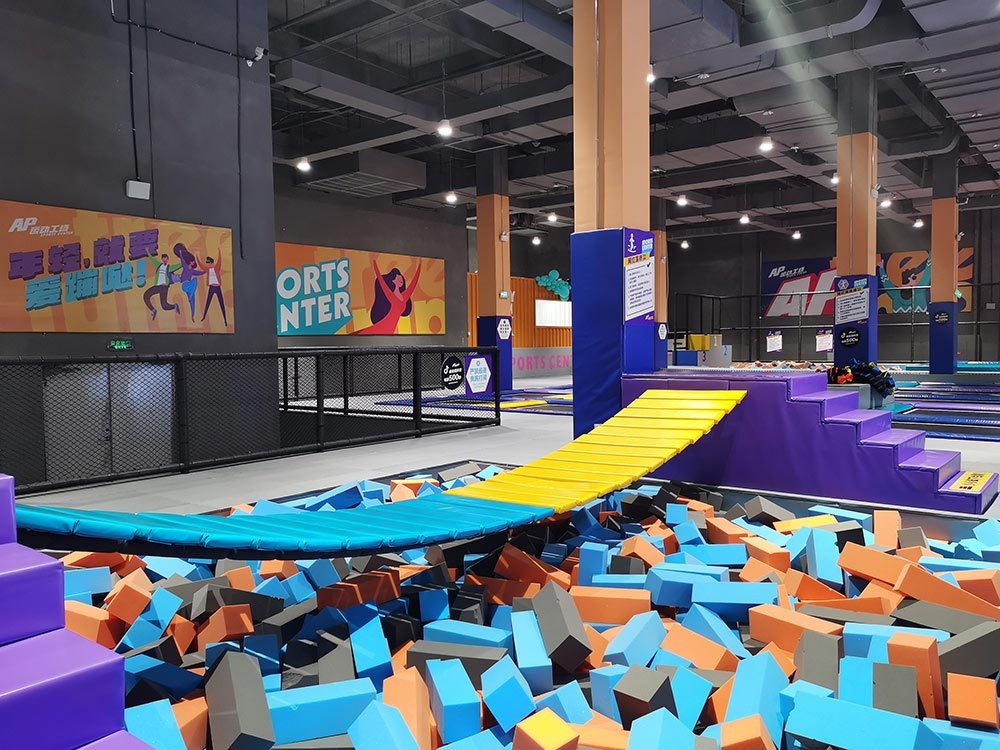 (Swing Bridge in Quanzhou Pokiddo Trampoline Park)
2. How to Play Swing Bridge in Trampoline Park
1). Divide into two teams for competing.
2). Stand on the swing bridge face to face.
3). Start to swing the bridge together. Use your strength to shake your opponents down into the foam pit. When fall into the foam pit, make sure to climb out asap.
4). The team last longer on the bridge, the winner.
and the swing bridge can be an alternative to battle beam.
1) Two players stand on the bridge with soft pads stick in hand.
2) Use the soft pads stick to knock your opponent off the bridge.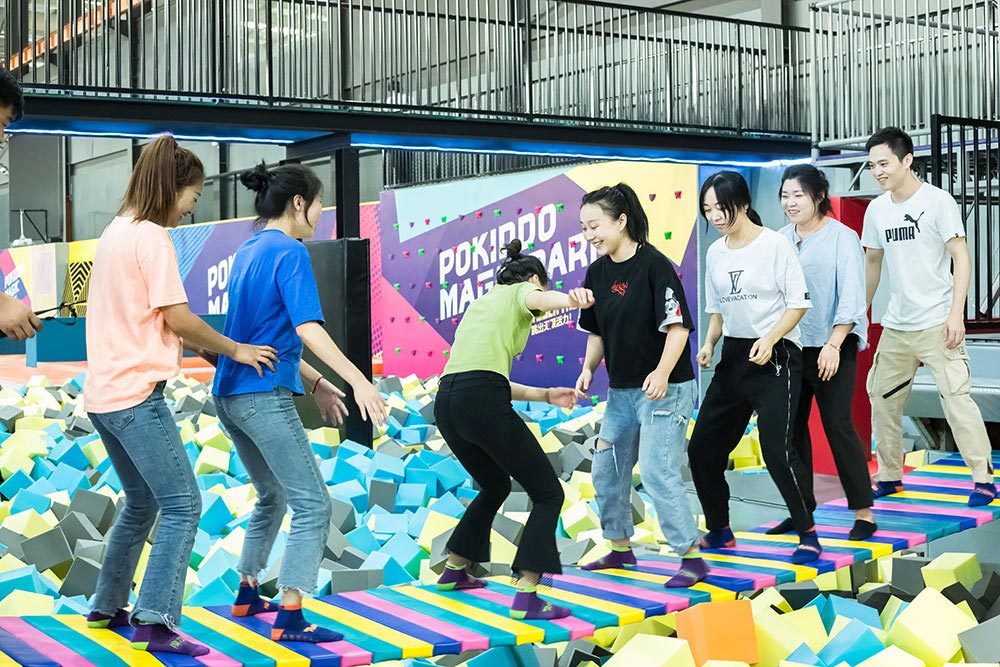 (Swing Bridge in Hangzhou Pokiddo Magic Trampoline Park)
3. Integration Options for Swing Bridge
To ensure the safety, the swing bridge has to be set above foam pit. It can be integrated with other types of foam pit games like battle beam, slackline, etc.
4. Pokiddo Projects of Swing Bridge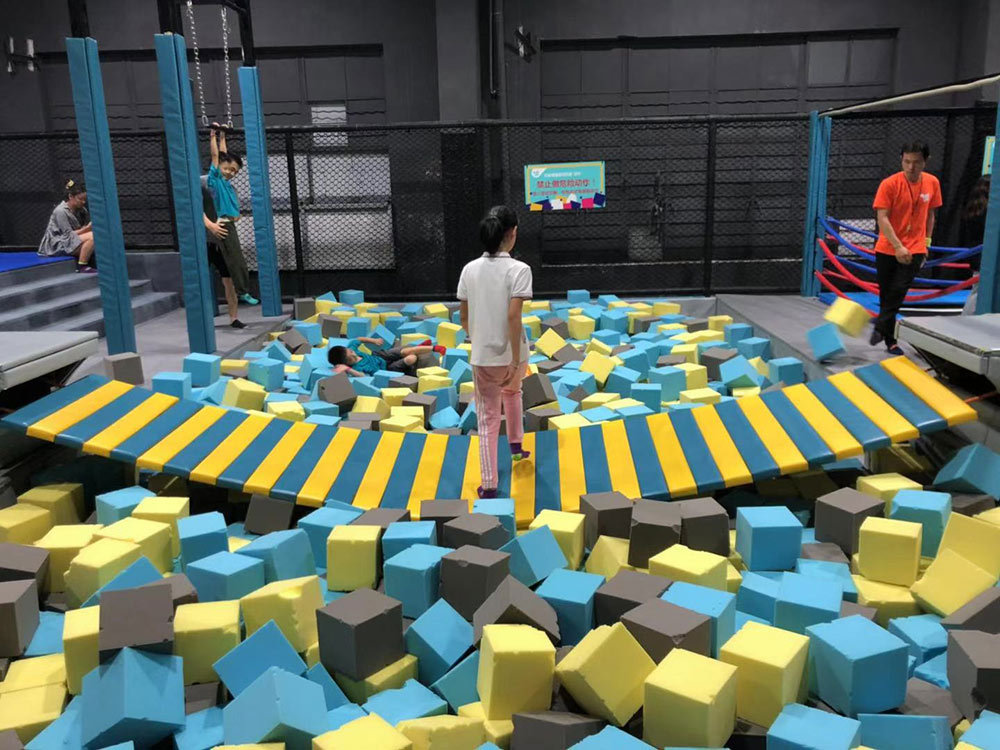 Project in Pokiddo Trampoline Park in Hanghzou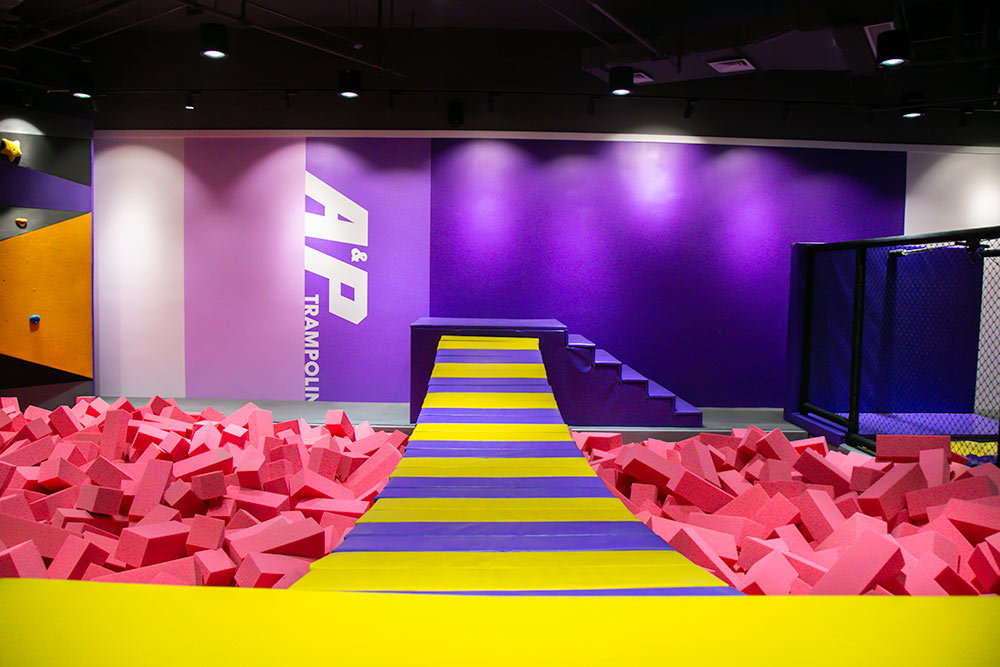 Project in Pokiddo Wenzhou AP Sports Center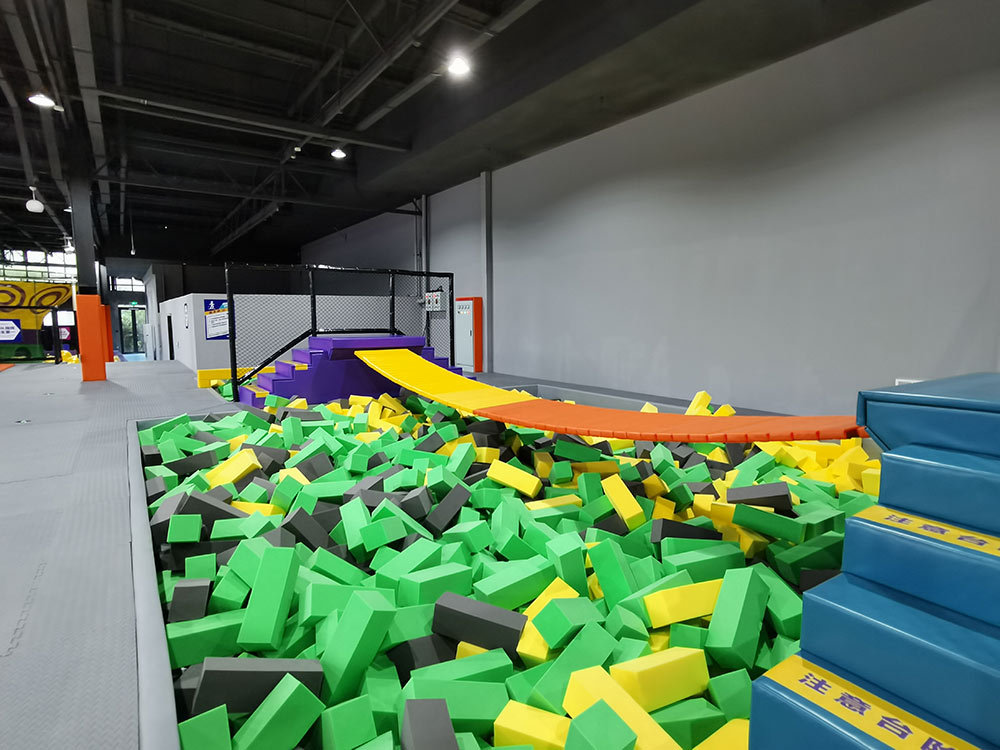 Swing Bridge in Trampoline Park in Huzhou