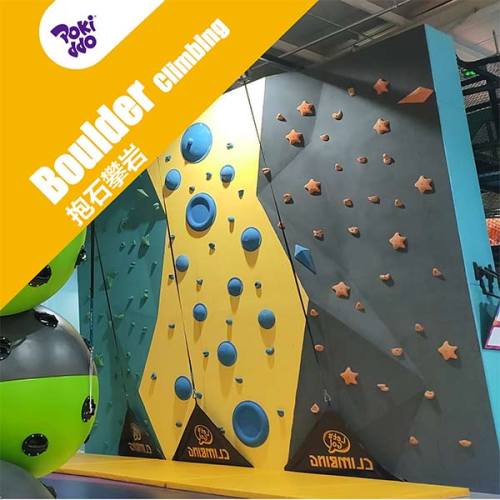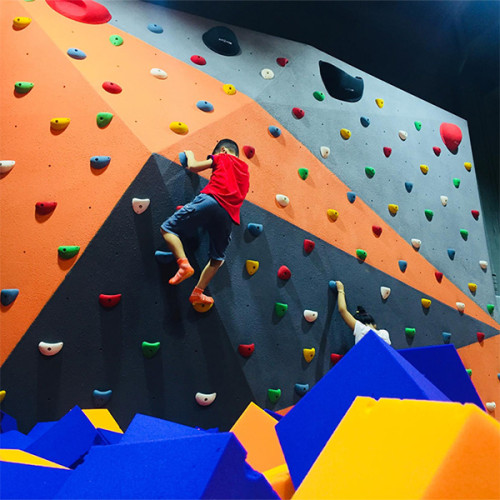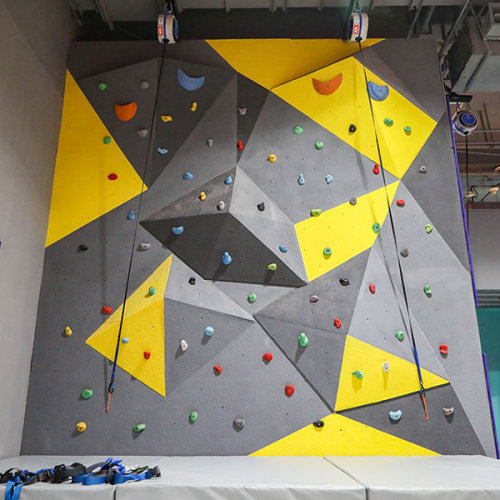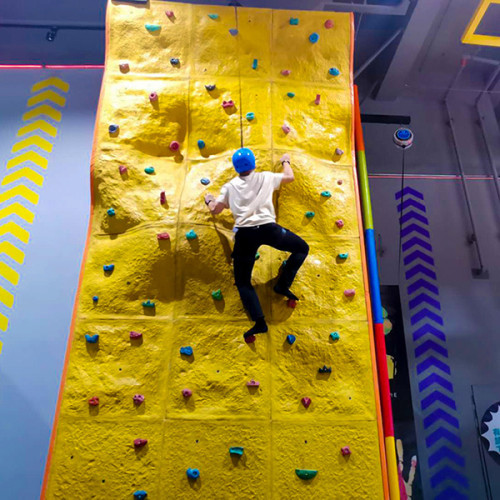 Boulder Climbing Wall - Indoor Rock Climbing Attraction
Item specifics
Color

can be customized
Height

Customized according to space
Materials

Galvanized Steel Pipe, Plywood, Climbing Rocks
Description
1. Brieing on Boulder Climbing Wall
Boulder Climbing Walll is an artificial type of rock climbing wall used to simulate boulder problems in an indoor environment, usually at climbing gyms. The artificial climbing walls set in the indoor amusement park are mainly for fun climbing experience rather than for professional training. It can inspire players' interest in the bouldering sports. Professional bouldering can be done without any equipment, most climbers use climbing shoes to help secure footholds, chalk to keep their hands dry and to provide a firmer grip, and bouldering mats to prevent injuries from falls. The bouldering in indoor amusement park will require players wear safety equipment to ensure safety if the boulder climbing wall is high or without soft pads or foam pit below. The sport serves to build stamina and increase finger strength.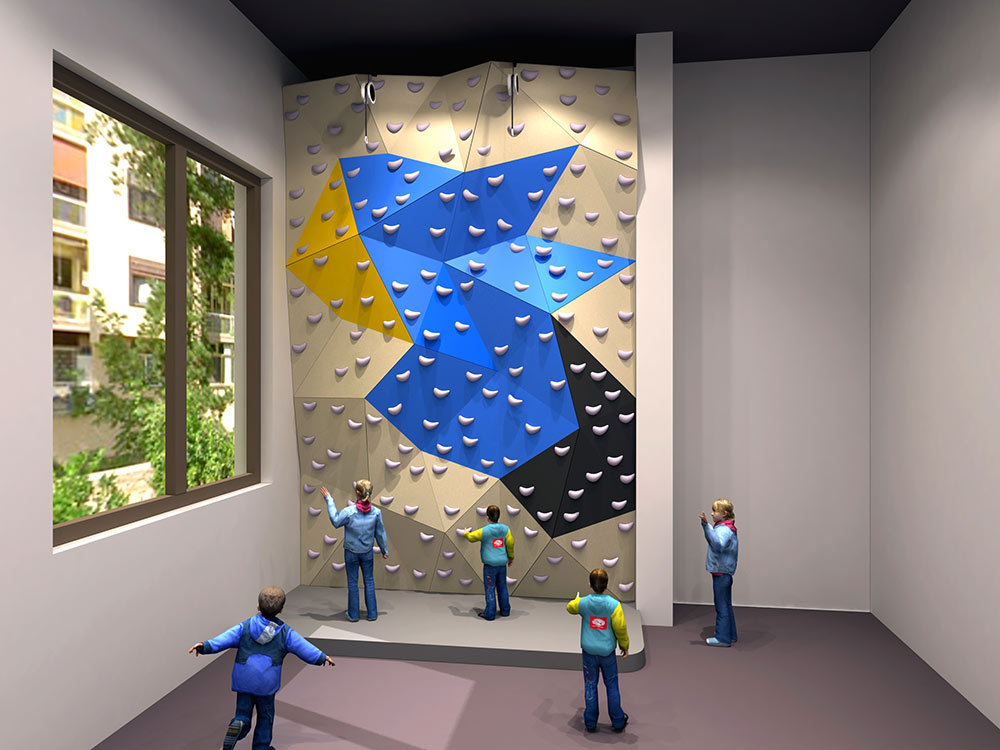 2. How to Play Boulder Climbing Wall
1) A few pieces of equipment you need before getting started, including helmet, harness, locking carabiner and belay device.
2) Get yourself geared up with all the safety equipment.
3) Plan your route and start climbing. You will find rocks on the wall for your grip. Use fingers, hands, legs and upper body to climb up to the top.
4) Let go of your grab and fall freely down to the ground. It is safe with the belay equipment.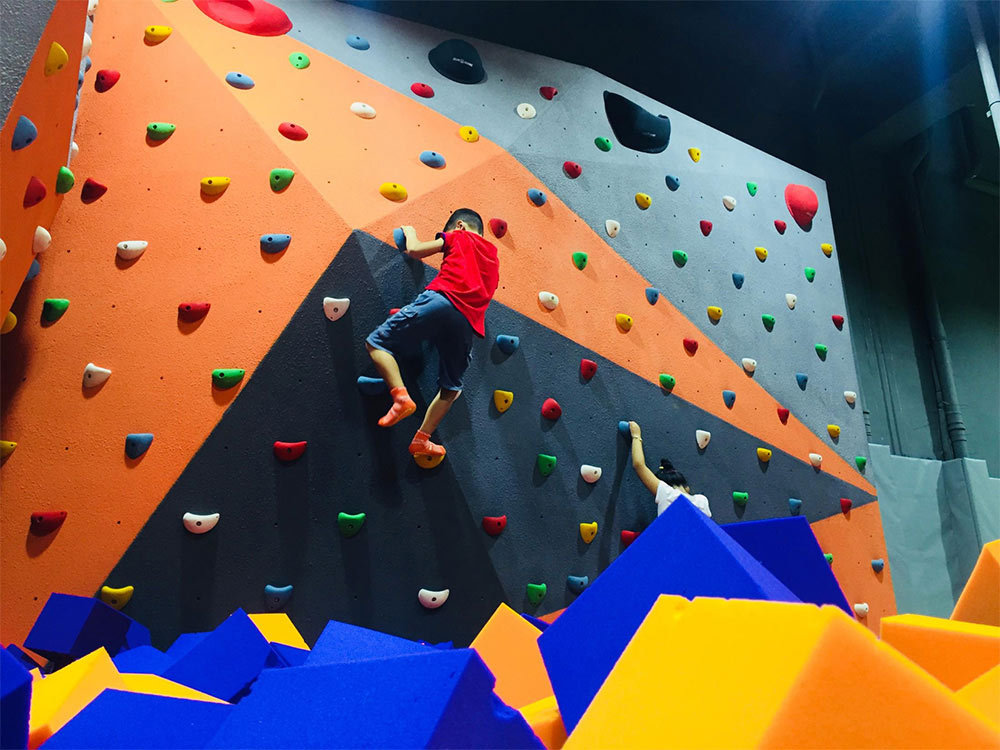 3. Integration Options for Boulder Climbing Wall
Boulder climbing wall can be a free-standing attraction. But in climbing gym or indoor amusement park, you will find various other types of climbing attractions as well, like art climbing wall, astroball climbing, sky stepper, etc. These attractions have novel designs and will together build a comprehensive climbing wall area.
4. Comments from Customers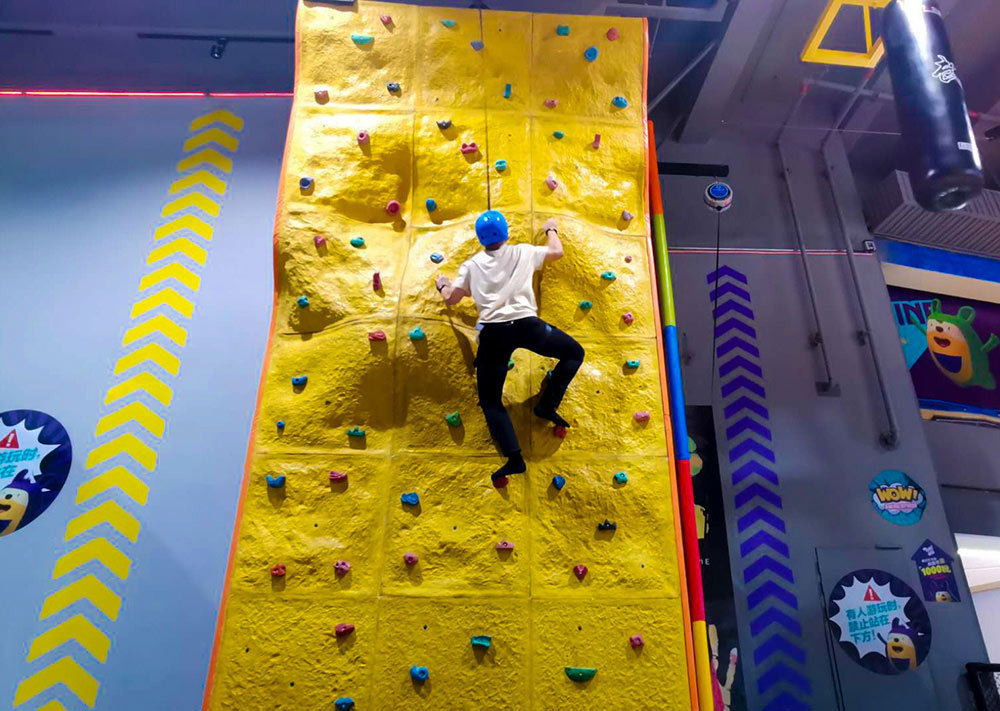 "Rock climbing is really fun. It can not only strengthen the endurance of the limbs and muscles, increase the coordination and balance of the hands, feet, and eyes, but also improve a person's mentality. " --comment from a player
"Boulder climbing wall is a very popular project. Many vistors line up to play every day. It is also an indispensable team play project for venue team building." --comment from a park owner