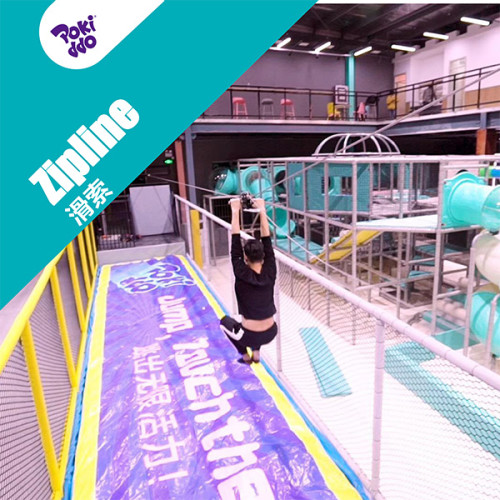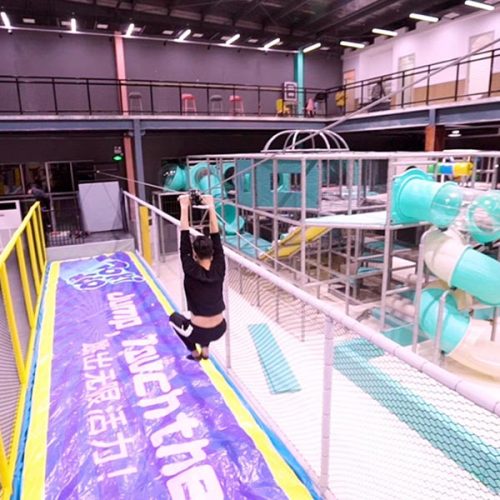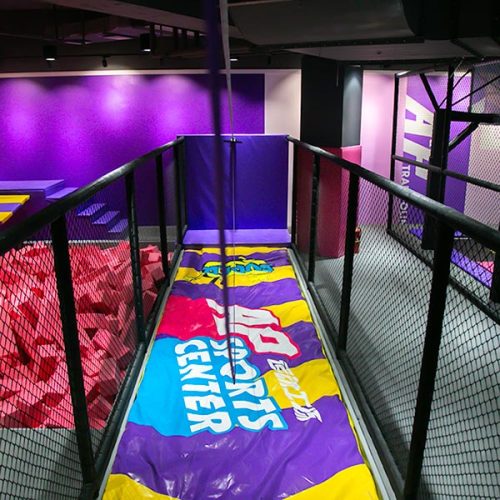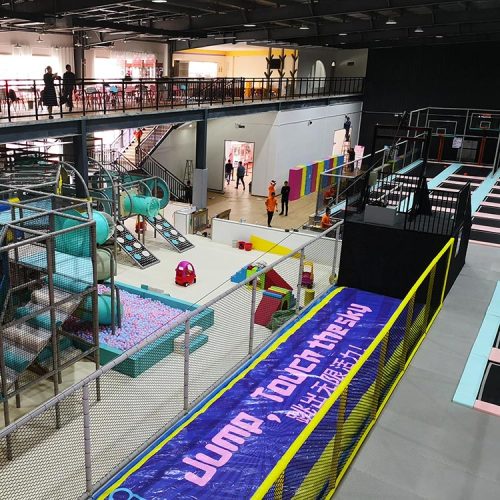 Indoor Zipline -Adventure Amusement Park Attraction
Description
1. Briefing on Indoor Zipline
Indoor zipline is an indoor adventure amusement park attraction. It's equipped with a cable system from a high platform to a lower one. It allows the players enjoy the fun experience of flying while riding on the zipline. All of our zip lines use braking solution to stop the riders smoothly at the end platform so as to ensure a safe ride. and below the cable, we will set airbag or netting as secondary protection system.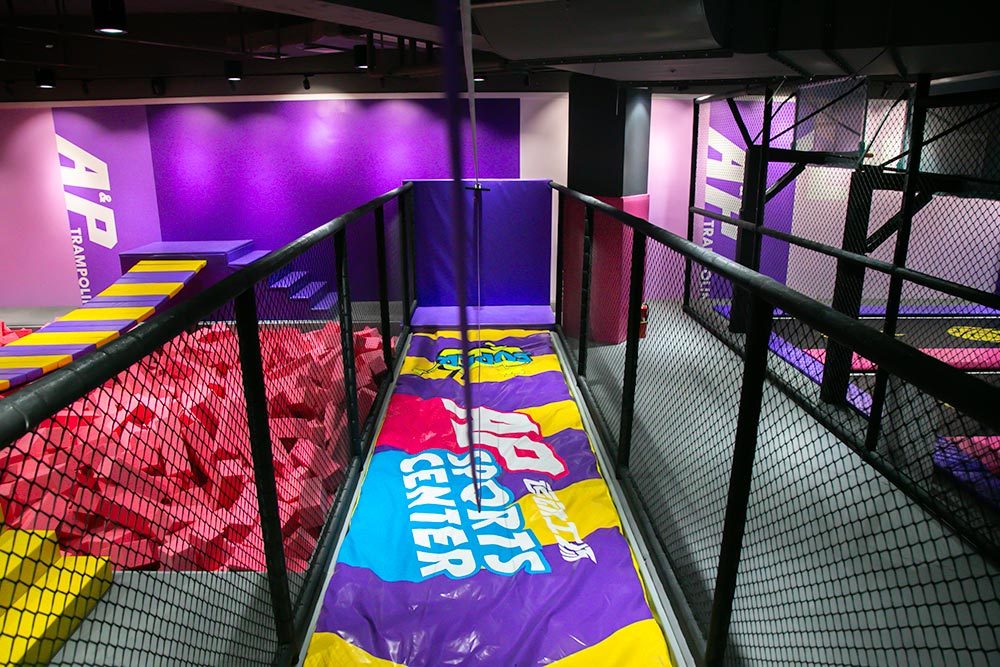 (Indoor Zipline in Pokiddo AP Sports Center in Wenzhou)


2. How to Play Indoor Zip Line
1) Always follow the guidance of safety guard.
2) Get yourself geared up with all the safety equipment like harness, helmet, locking carabiner, etc.
3) Hold the bar and ride from the high platform to the low one.
4) Land on the end platform safely. There would braking system and safety guard to slow you down, you may still need to elevate your legs to avoid unexpected body hit against the soft wall.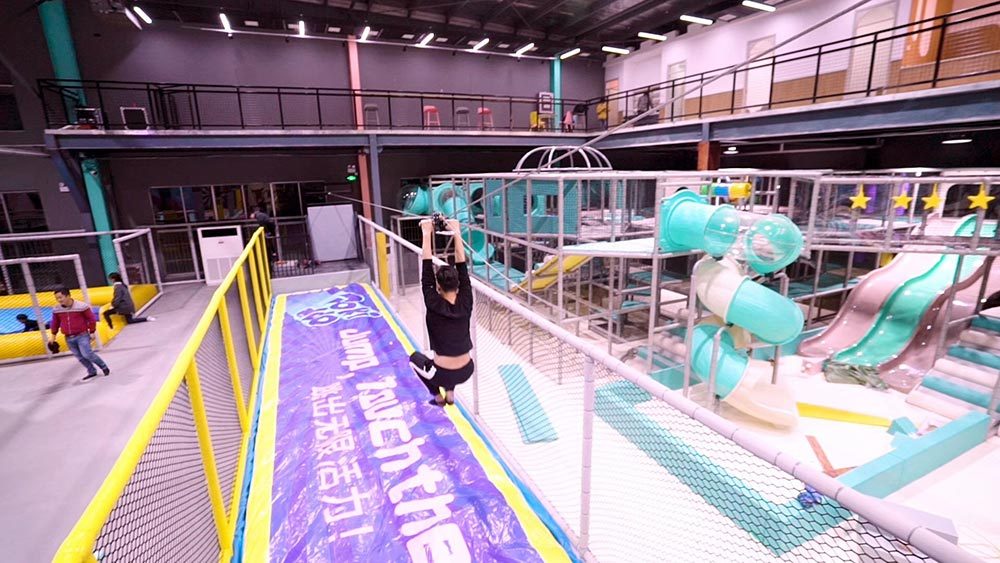 3. Integration Options for Indoor Zipline
The indoor zipline can be integrated into trampoline park zone or indoor playground zone. and if your space's got high ceiling height, you can consider to do zipline above trampoline or indoor playground structure.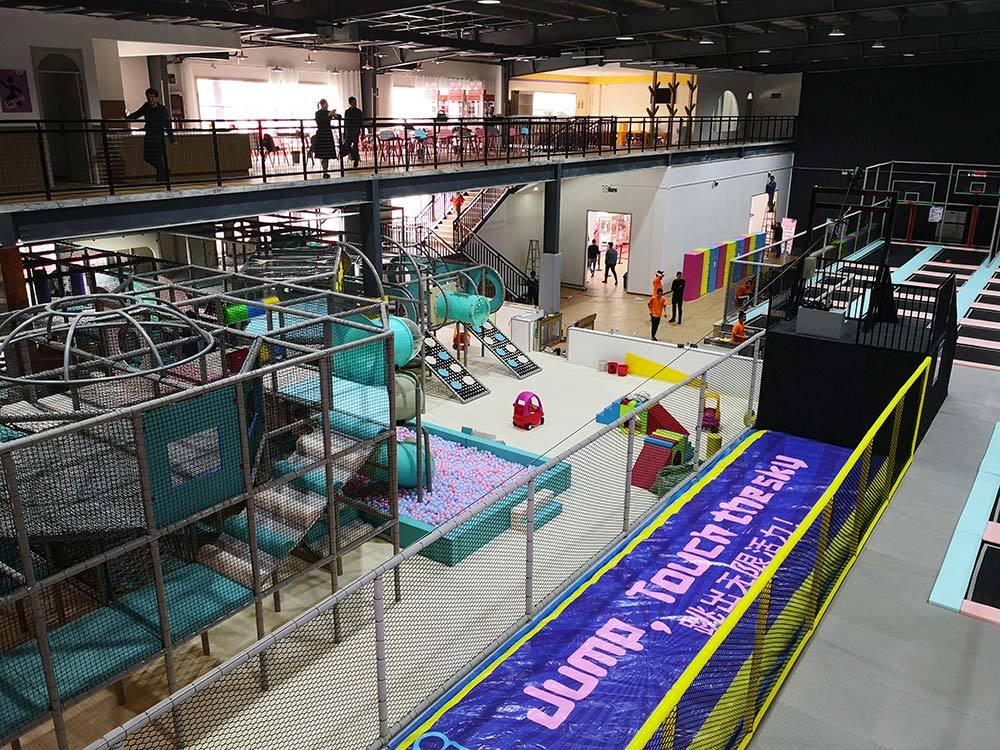 (Indoor zipline integrated with trampoline park zone, Pokiddo Trampoline Park in Suqian)