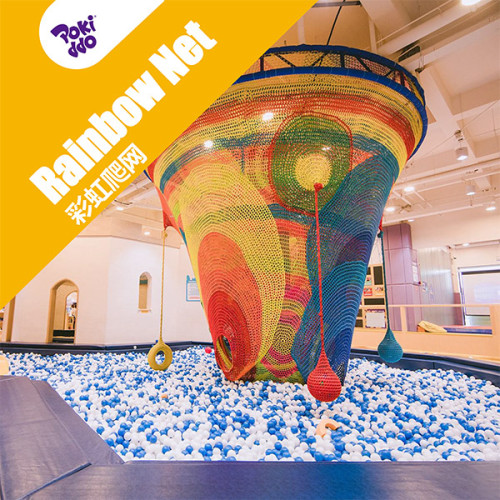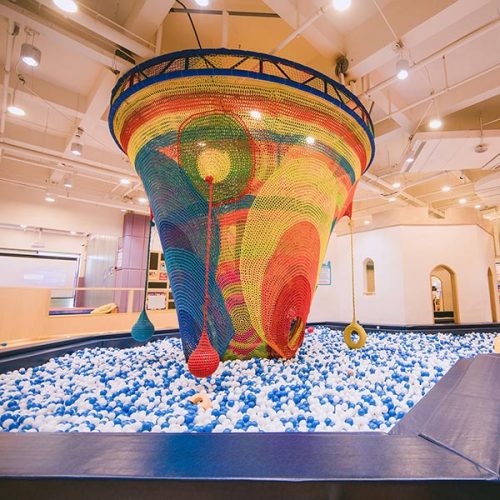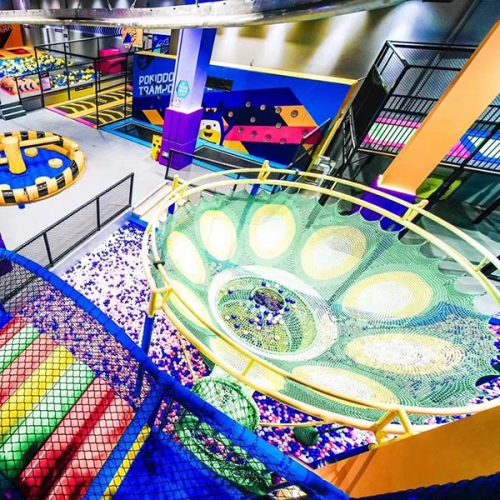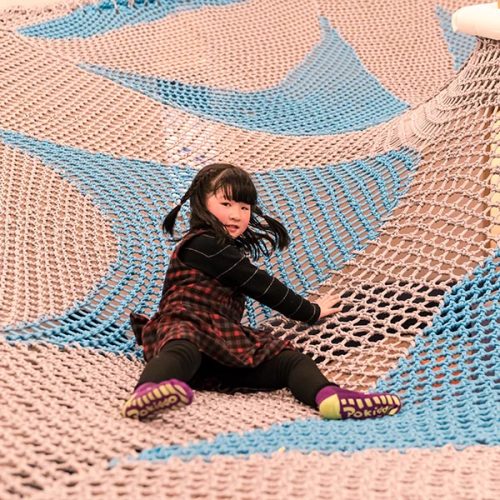 Rainbow Net - Indoor Playground Kids Safety Climbing Attraction
Item specifics
Color

can be customized
Design

can be customized
Height

can be customized
Materials

Special nylon rope
Description
1. Briefing on Rainbow Net
Rainbow net is an eye-catching indoor playground kids safety climbing attraction. It is made up of multiple colorful "small cells" spliced together. Its colors are very rich, like a rainbow. Between each "small cell" is installed a climbing net passage for children to move around. The design meets children's play needs and allows children to exercise their bravery, adventure, and coordination qualities in a safe amusement environment.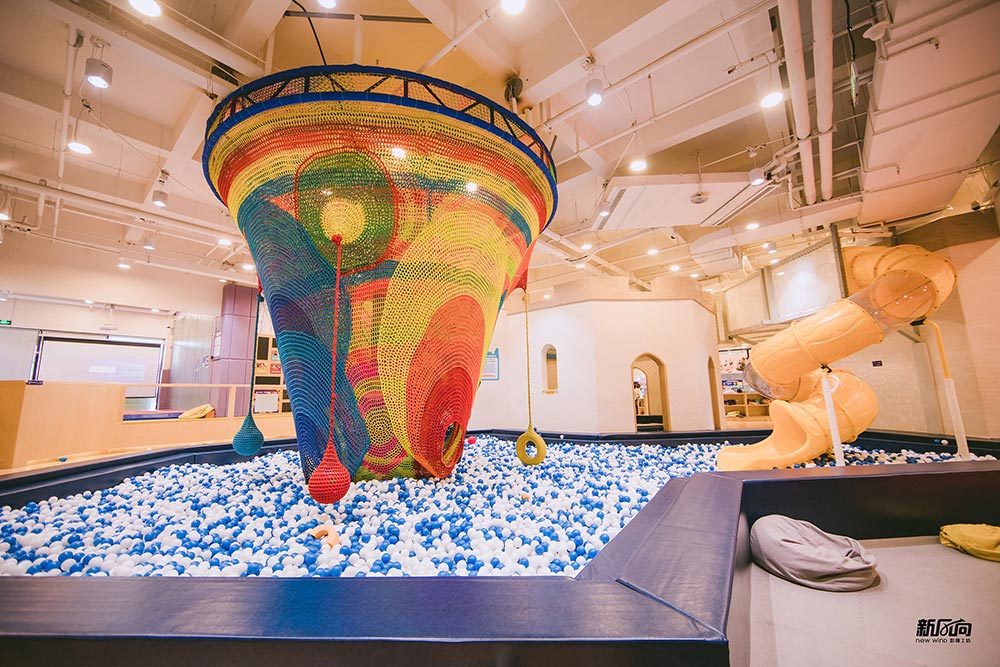 (Rainbow Net in Pokiddo Kids Amusement Park in Wenzhou)
2. How to Play Rainbow Net
1) There are swing balls and donut, kids can sit on them and swing freely.
2) Find the entrance into the rainbow net. There would be several holes at the bottom. Climb into the cell.
3) Inside the net system, there are levels of netting, climb from the bottom to the top.
4) Kids can jump, walk, play with friends on the netting.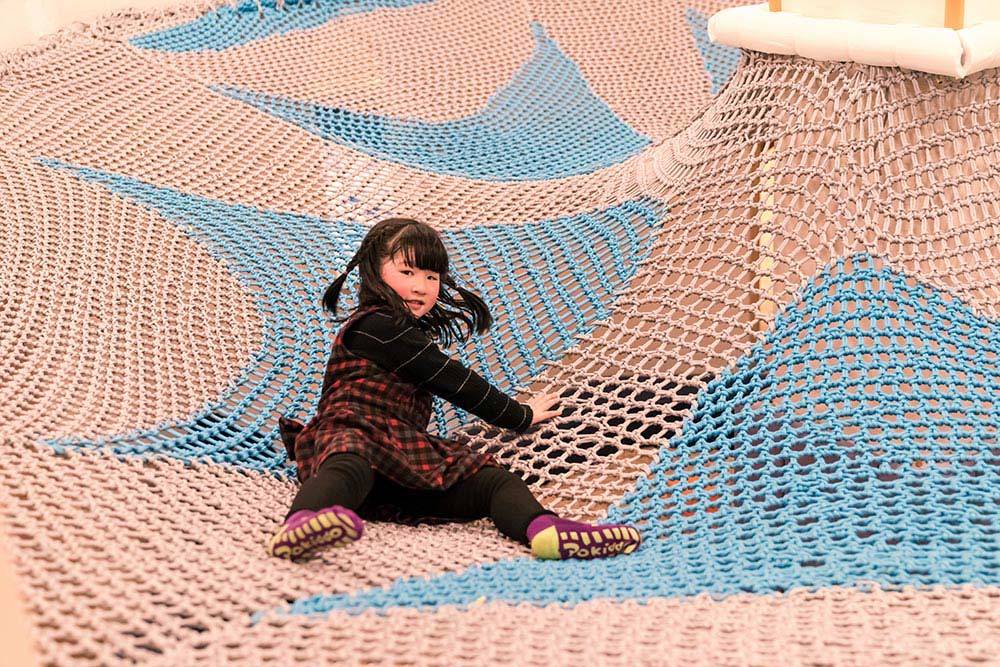 3. Integration Options for Rainbow Net
Then rainbow net can be placeds as a free-standing attraction in indoor amusement park or indoor playground. More commonly it can be integrated with the large ball pool inside the indoor playground zone.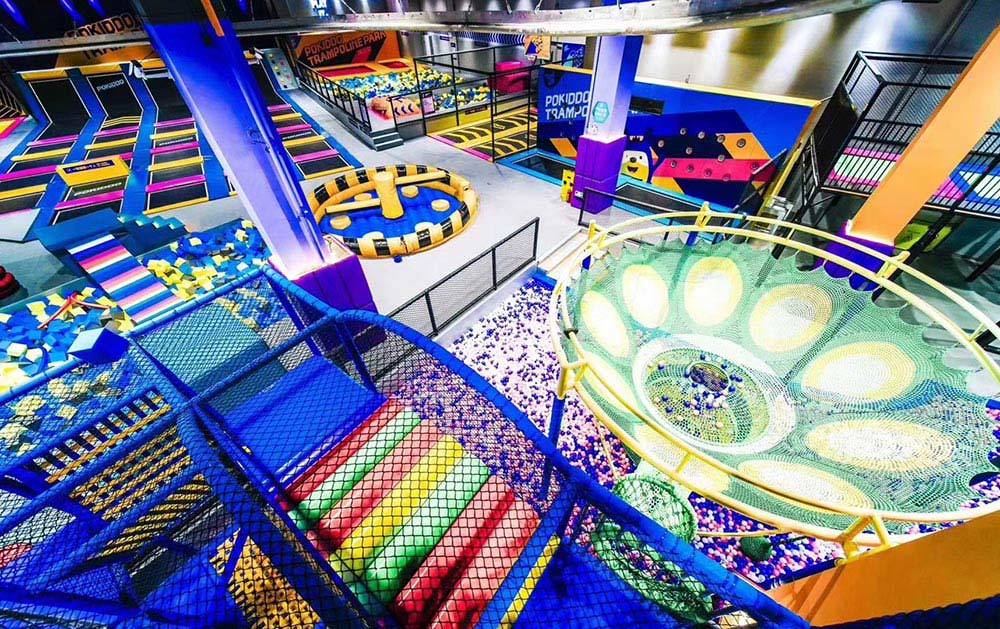 4. Pokiddo Cases of Rainbow Net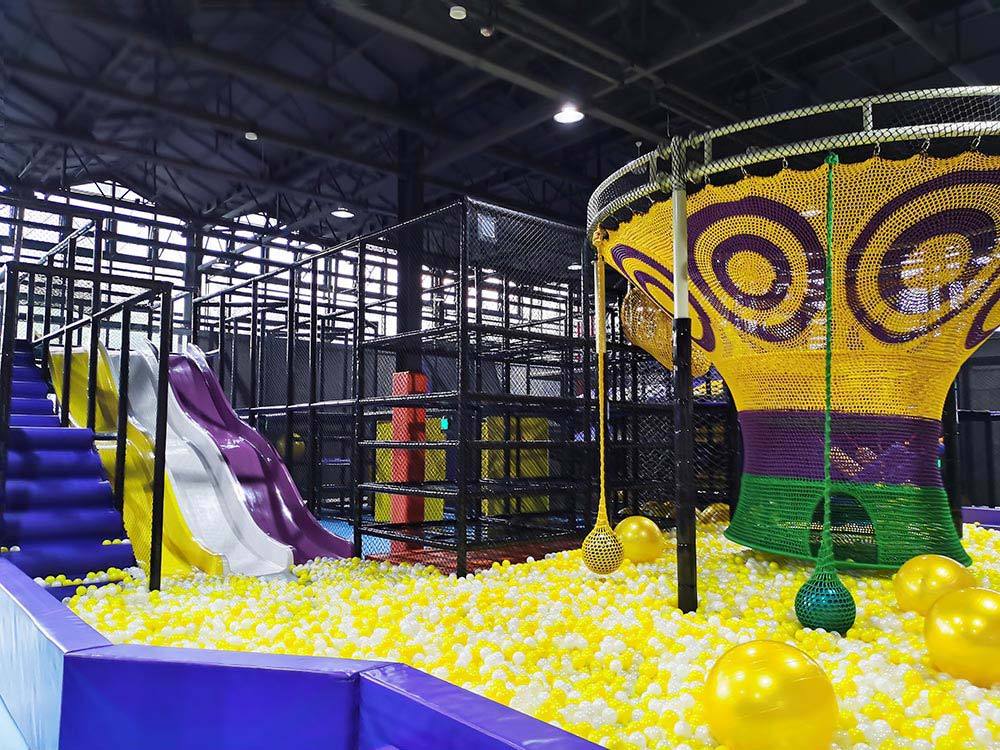 Rainbow Net In Pokiddo Indoor Amusement Park Project in Huzhou
"When i take my kid to the park, he was attracted by the rainbow net at first sight. After going in and playing for a while, he happily made friends, climbed and frolicked together. I think it's great as it's not about play or exercise only, it improves the child's social skills as well!" --comment from a park customer