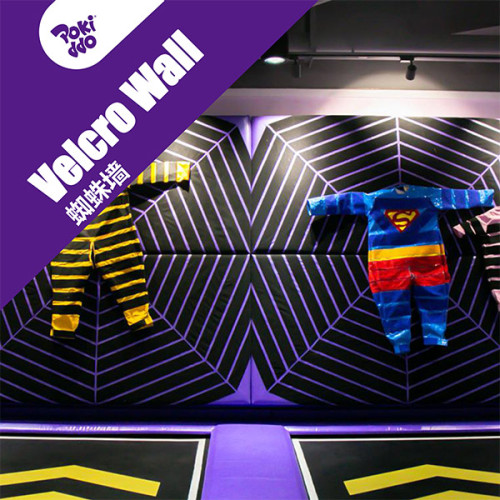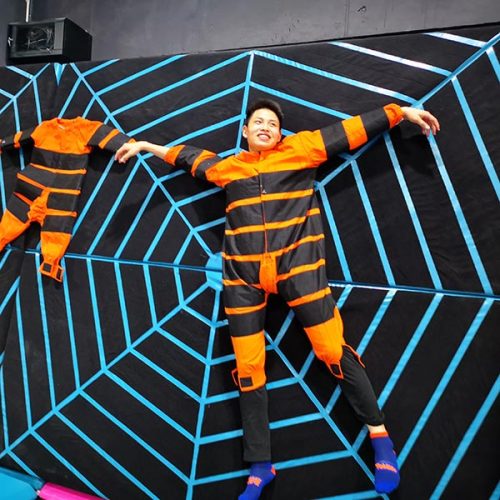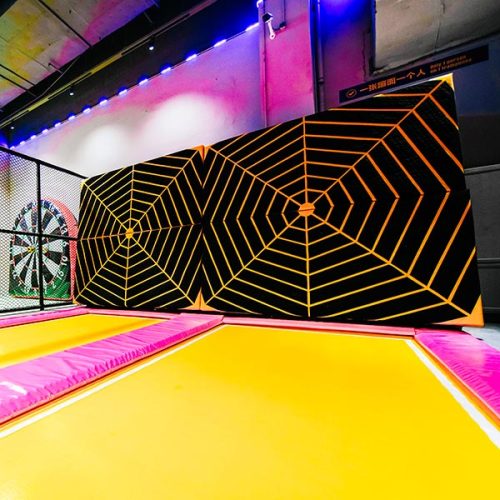 Velcro Wall/Spider Wall - Indoor Trampoline Park Attraction
Item specifics
Color

Customized
Age Range

5+ years old
Materials

Plywood, PVC, Velcro
Description
1. Briefing on Trampoline Park
Velcro Wall
Velcro wall, also called spider wall is a new fun game in trampoline park. Velcro straps attached onto the wall in the shape of spider web, players dressed in velcro suit jump and leap onto the wall and get stuck. You can do different posture when landing onto the velcro wall. Right-side up, upside down, sideways, backwards! Can you stick upside down? Who can stick to the wall in the funniest pose? It's always haliarious to get stuck onto the wall, so don't forget to let your friend take photos.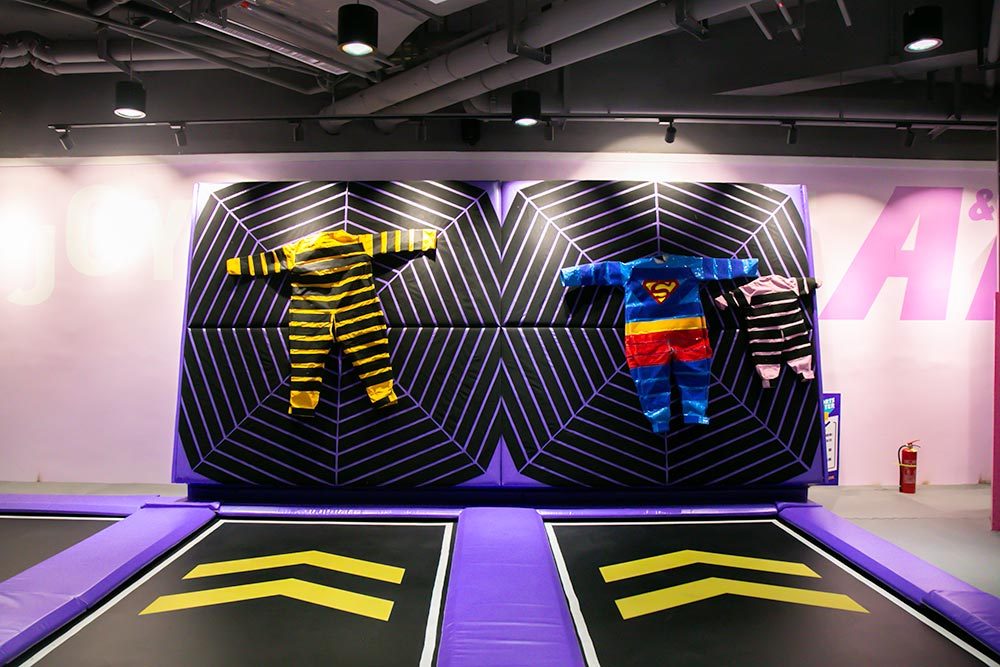 (Velcro Wall in Pokiddo AP Sports Center in Wenzhou)
2. How to Play
Velcro Wall on Trampoline
1) Get dressed in the velcro suite. There're different sizes, choose the suitable size.
2) Jump on the trampoline mat toward the velcro wall and land onto the wall with your own posture.
3) Do NOT try the posture that's beyond your ability.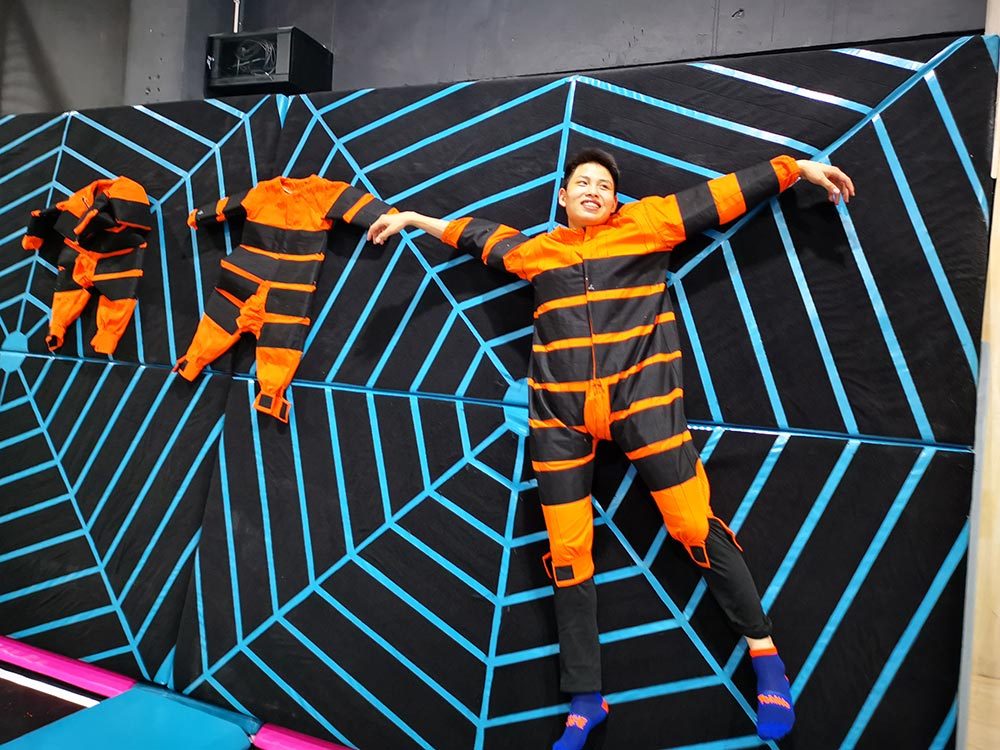 3. Integration Options for
Velcro Wall
The velcro wall should be integrated with the trampoline mats. Normally we will include it in the free jump zone, and can connect to trampoline park games like interactive tap fun, slam dunk basketball, etc.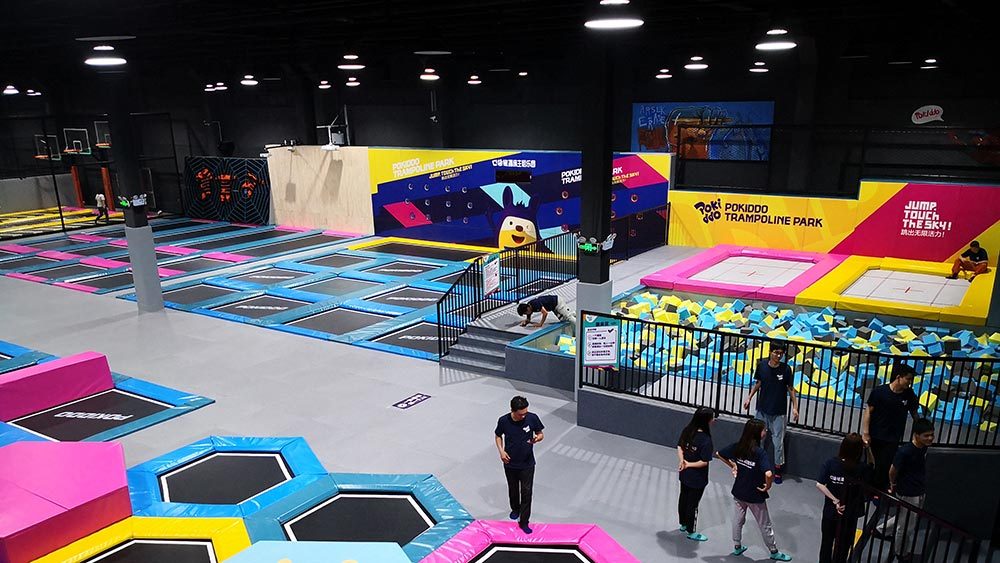 4. Pokiddo Cases of
Velcro Wall in Trampoline Park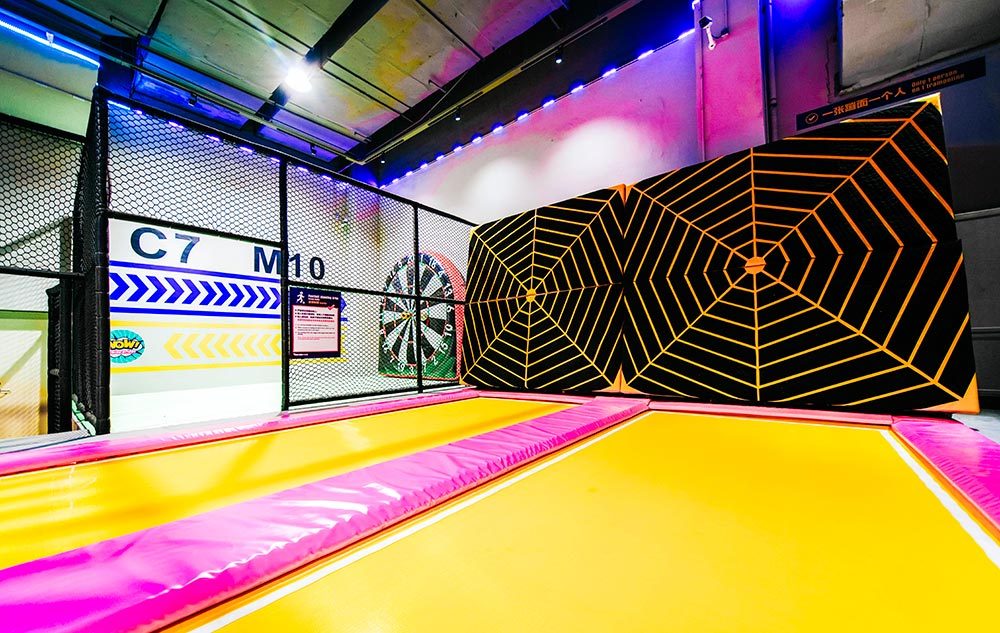 Velcro Wall in Pokiddo Trampoline Park in Zhuhai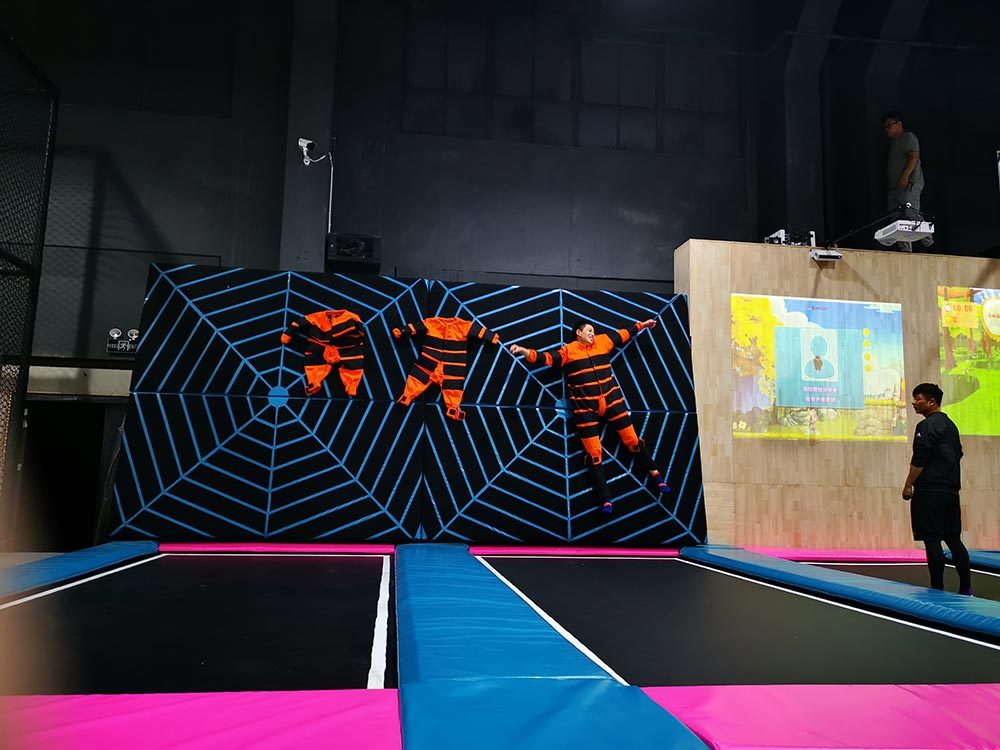 Velcro Wall in Pokiddo Trampoline Park in Hangzhou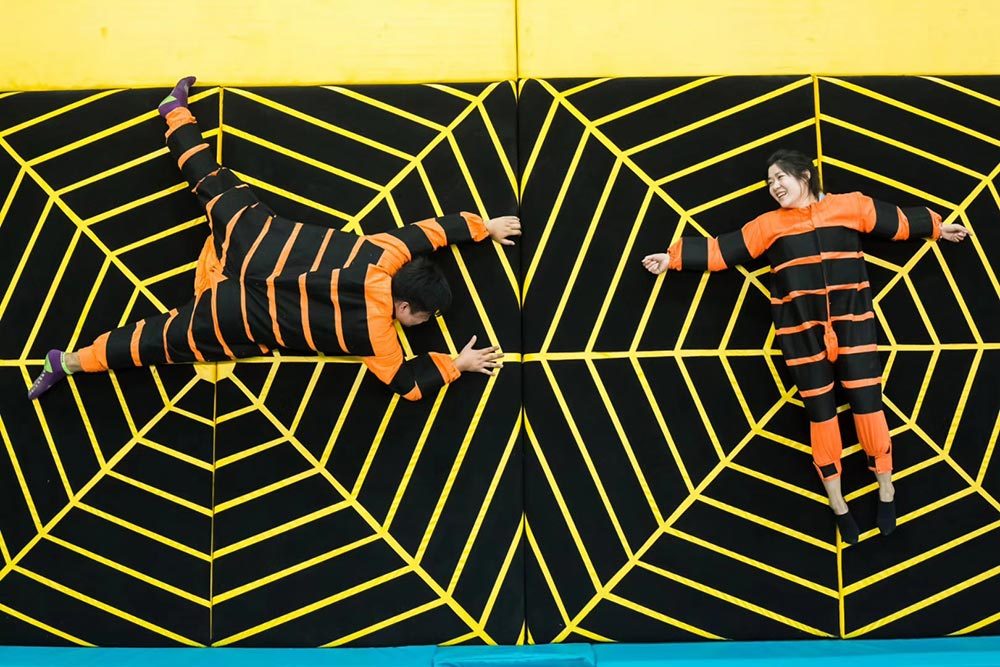 Velcro Wall in Pokiddo Magic Trampoline Park in Hangzhou