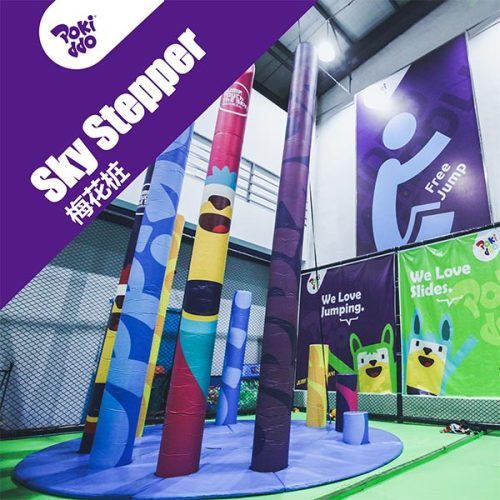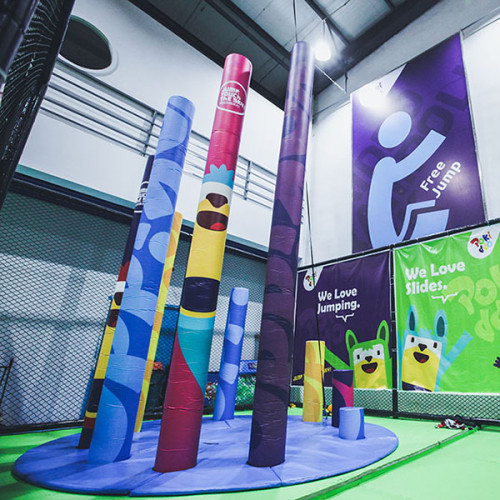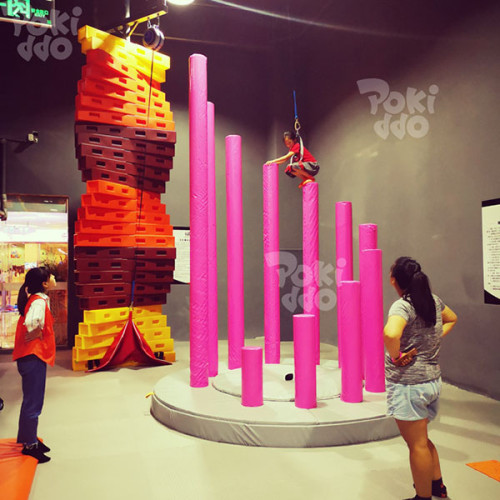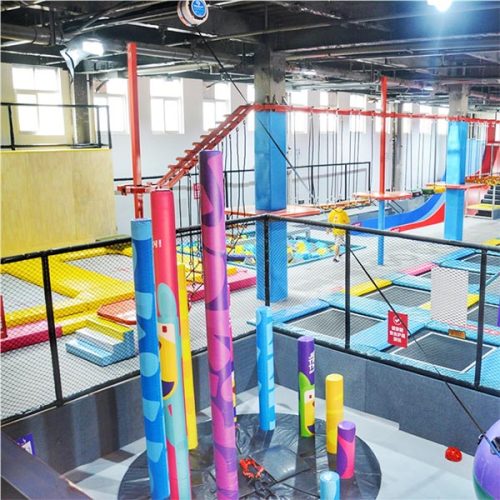 Sky Stepper/Stairway to Heaven - Indoor Climbing Wall Challenge
Item specifics
Color

can be customized
Size

4.4m, 3.3m, can be customized
Age

7+ years old
Material

Metal pipe+soft pads
Description
1. Briefing on Sky Stepper
The Sky Stepper, also known as Stairway to Heaven, is a novel indoor adventure amusement park climbing wall challenge. You will find it looks like the traditional quincuncial piles used for kungfu practice in China. The attraction is equipped with soft padded piles of different lengths from from low to high. It takes courage for the players to climb from the bottom to the top, and can effectively exercise the flexibility of the limbs and muscle elasticity.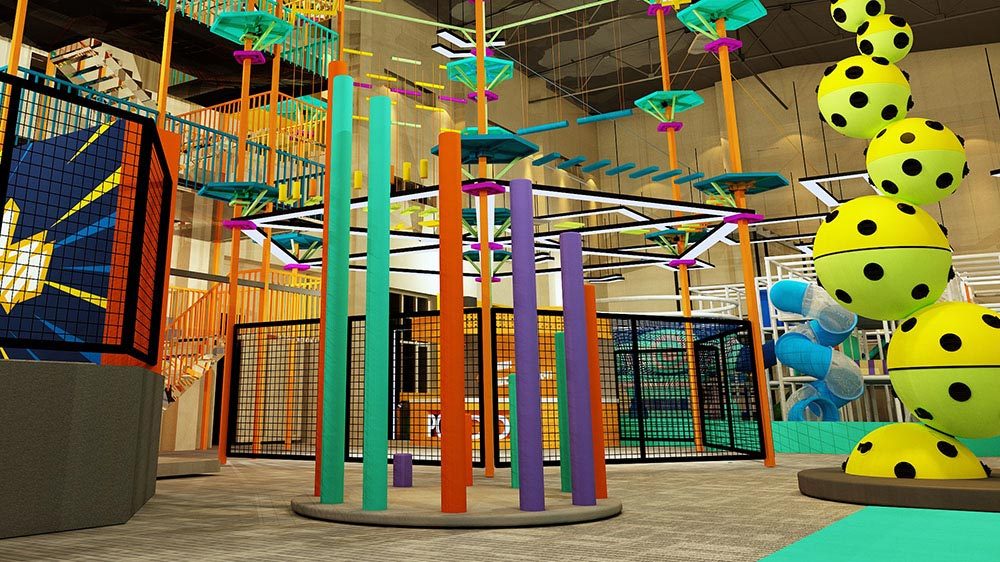 2. How to Play Sky Stepper
1) A few pieces of equipment you need before getting started, including helmet, harness, locking carabiner and belay device, etc.
2) Get yourself geared up with all the safety equipment.
3) Start climbing, walk up the piles from the bottom to the top. Do NOT rush, make sure you're well balanced on each pile.
4) Once you're on the top, let go of your grab and fall freely down to the ground. It is safe with the belay equipment.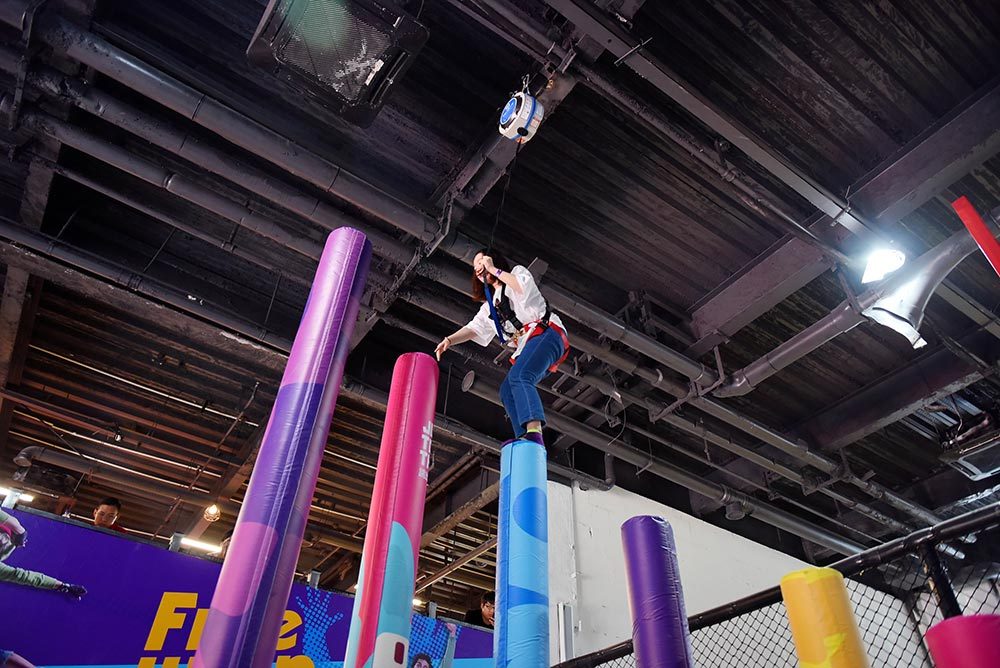 3. Integration Options for Sky Stepper
The sky stepper or stairway to heaven can be placed as a free standing attraction in trampoline park or family entertainment center. It can be integrated with various climbing wall challenges like Art Climbing Walls, Astroball Climbing, Face-off Climbing, and Boulder Climbing Wall, etc.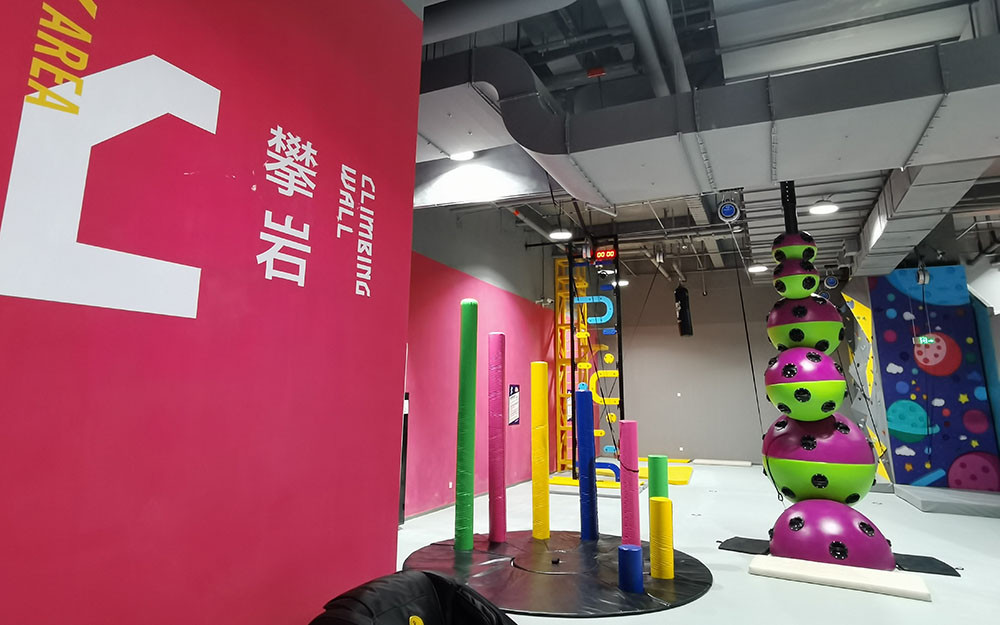 4. Pokiddo Cases of Sky Stepper
Climbing walls challenge is popular in comprehensive family entertainment center or indoor amusement park. The sky stepper with its novel design is a great choice in the climbing wall area.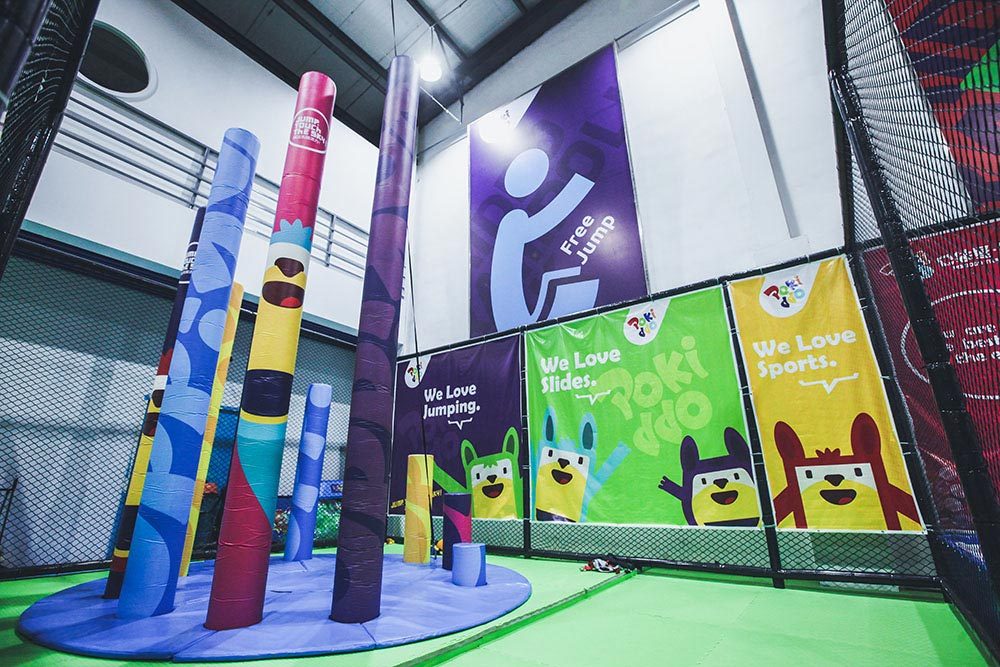 Sky Stepper in Pokiddo Trampoline Park in Daqing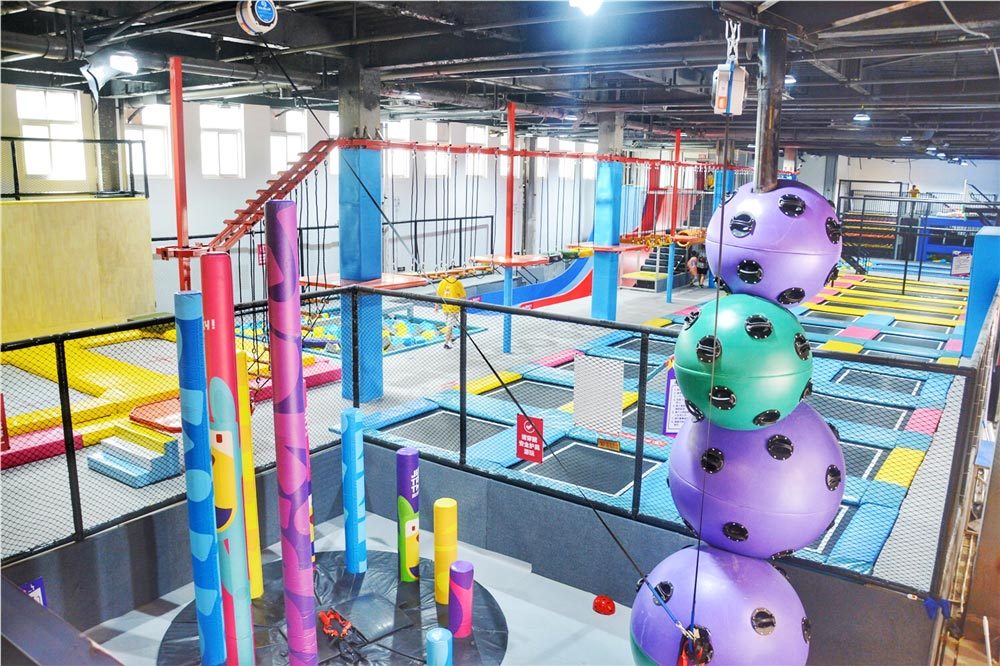 Sky Stepper in Pokiddo Trampoline Park in Wenling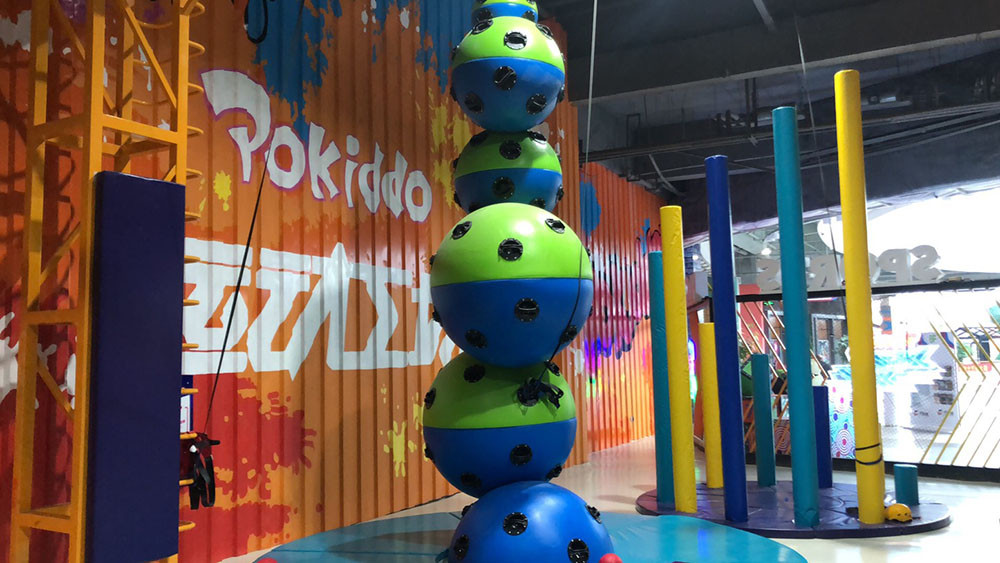 Sky Stepper in Pokiddo Trampoline Park in Yushu