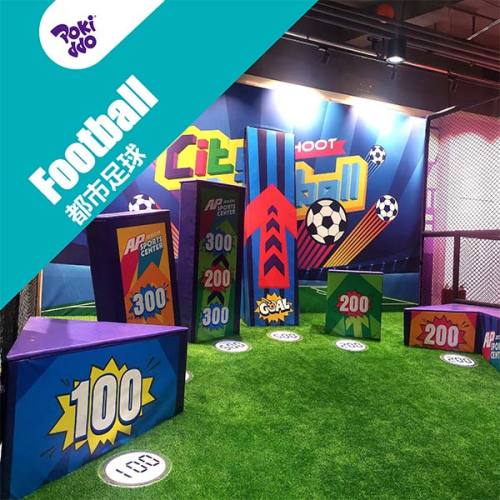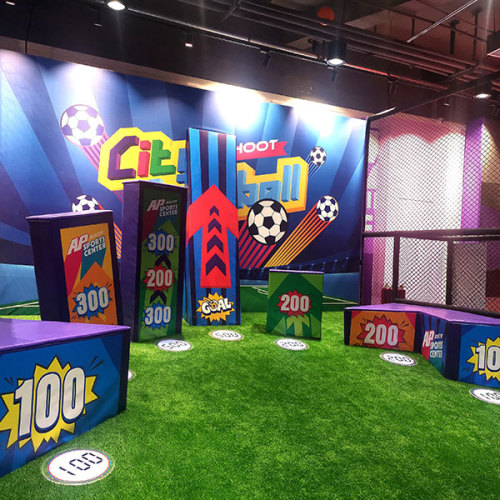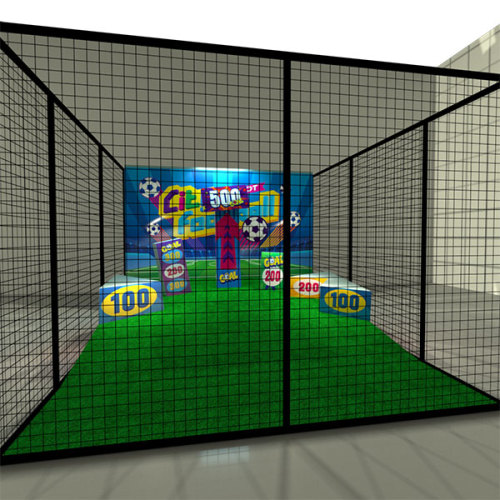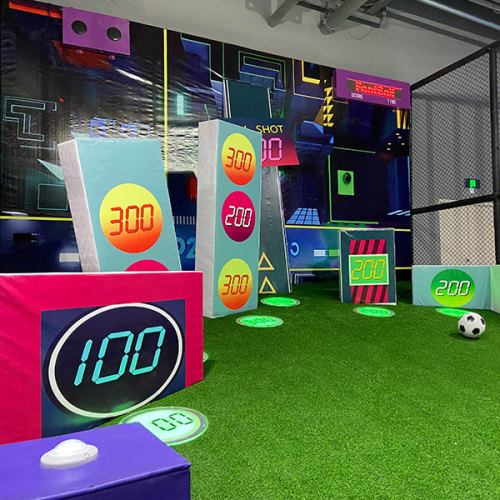 Interactive Soccer - Trampoline Park/FEC Attraction
Item specifics
Product Name

Interactive Soccer/Football
Size

5*6.5*3.8m
Voltage

220V/150W
Apply to

Trampoline Park, FEC, Indoor Amusement, School
Suitable for

10-60 years old
Description
1. Briefing on Interactive Soccer/Football
Interactive Soccer/Football is a fun attraction for indoor amusement park, trampoline park and family entertainment center FEC. You will find stands with diffrent scores in the play area, kick the balls and try to get the best scores. Interactive football can be challenged by one player or by multiple players. Whoever gets the high scores, the winner.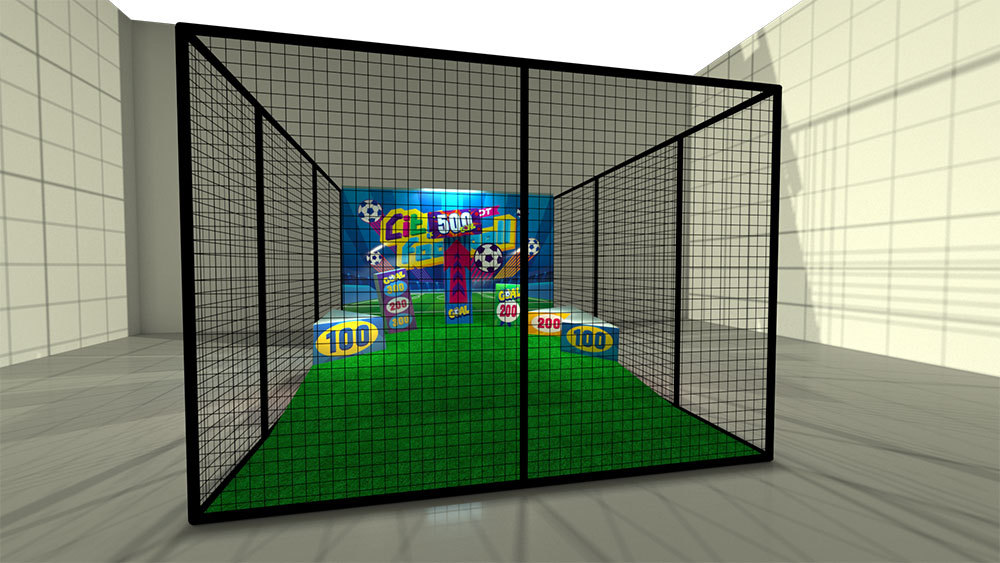 1). Product name: Interactive Soccer
2). Color: customizable
3). Product size: 5*6.5*3.8m
4). Product material: galvanized steel pipe, sheet metal acrylic color board, solid wood board, photo sticker
5). Voltage/power: 220V/150W
6). Applicable age: 10-60 years old
7). Applys to: shopping malls, FEC, trampoline parks, gymnasiums, amusement parks, schools, etc.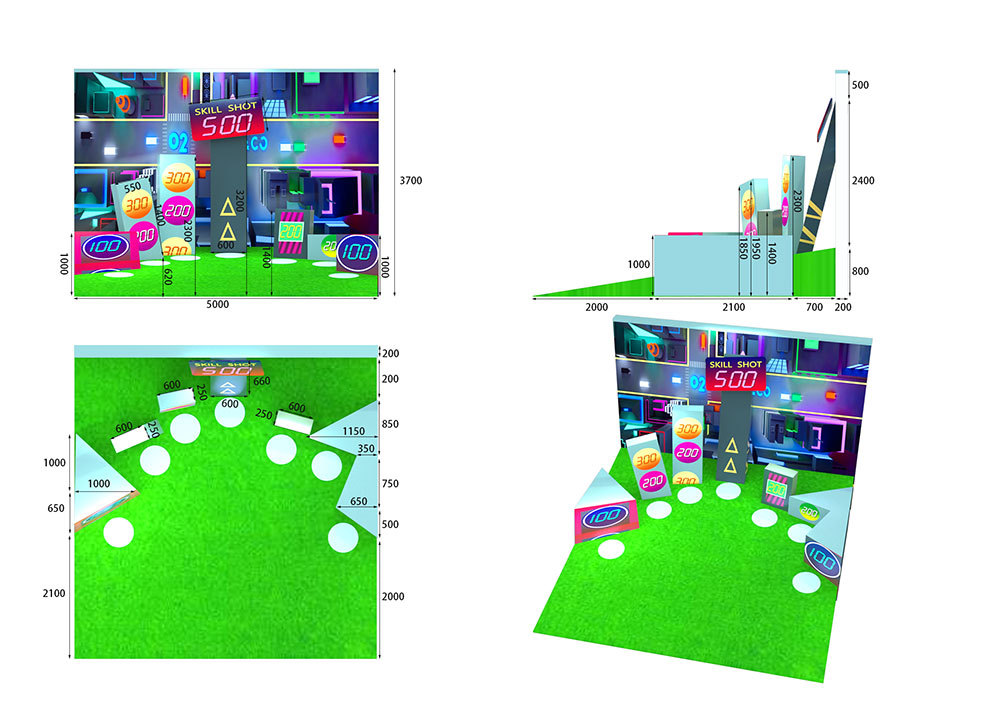 2. How to Play Interactive Football?
1). Press the start button at the entrance to start timing (90 seconds, you can set the duration yourself).
2). Choose the play mode, it can be single player or multiple players.
3). Start shooting footballs. There're stands with different distance and heights, each will have different scores, hit the score board and will get corresponding scores. Try your best to get higher scores.
4). When time's out, check the scores you've got. If you're competing with others, you will see who's the winner.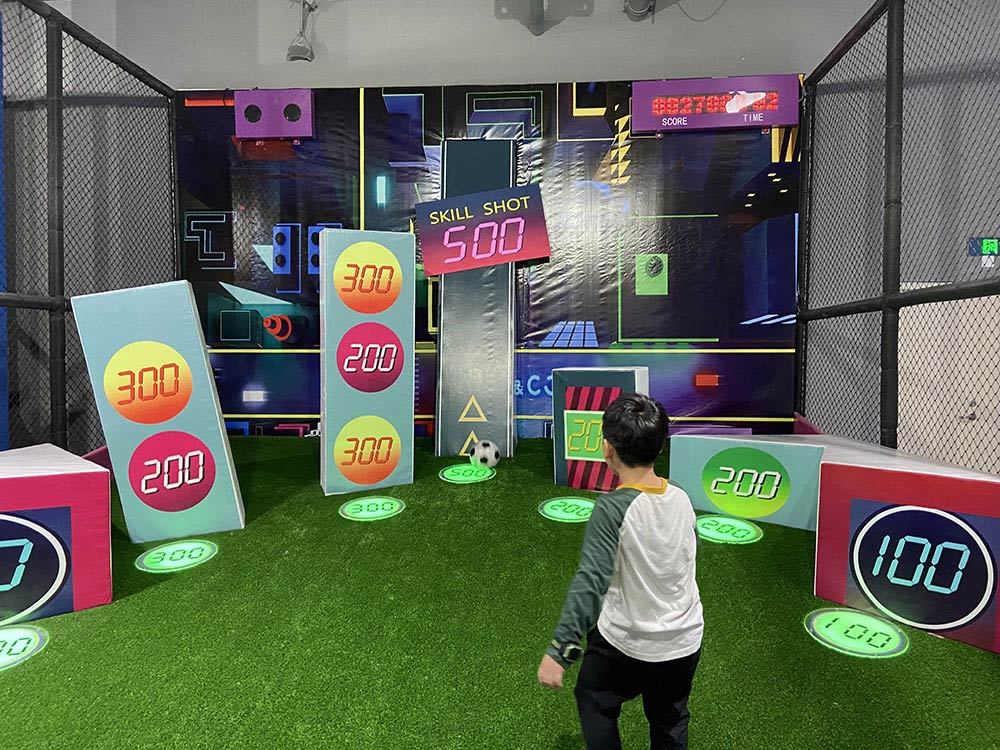 3. Why Choose Interactive Soccer in Trampoline Park / FEC?
1). Good market prospects: Soccer/football is the most popular sports game in the world. The interactive football will surely be a fun game for kids or teenager.
2). Strong entertainment: Interactive football is a popular entertainment game, a great combination of sports, fitness and entertainment. Players can enjoy great fun in competing with friends.
3). Good space utilization: Compared with the actual large football field, the interactive football only takes a small space area but has a good passenger flow, so the space utilization is real good.
4. Pokiddo Cases of Interactive Football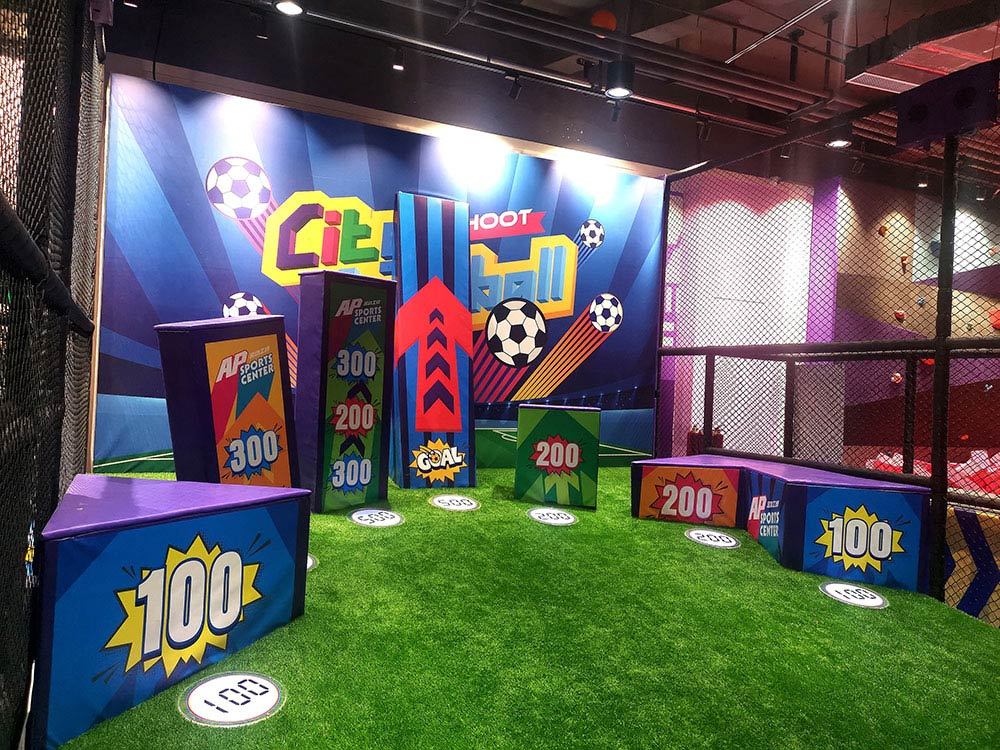 Interactive Football in AP Sports Center in Wenzhou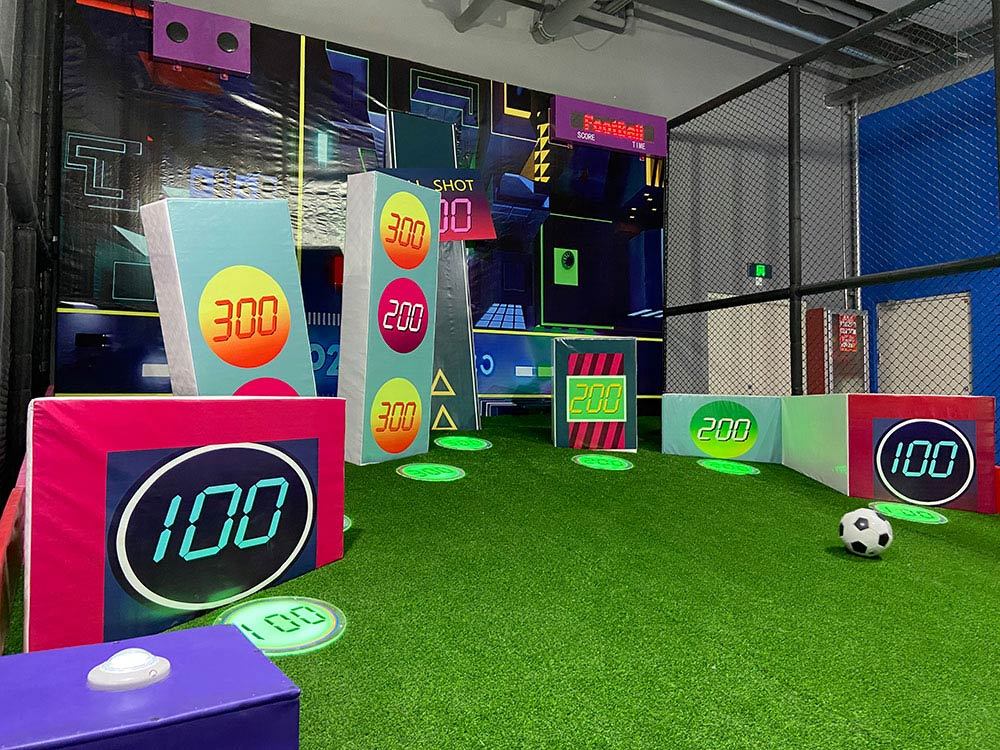 Interactive Football in Hangzhou Pokiddo Sports Center