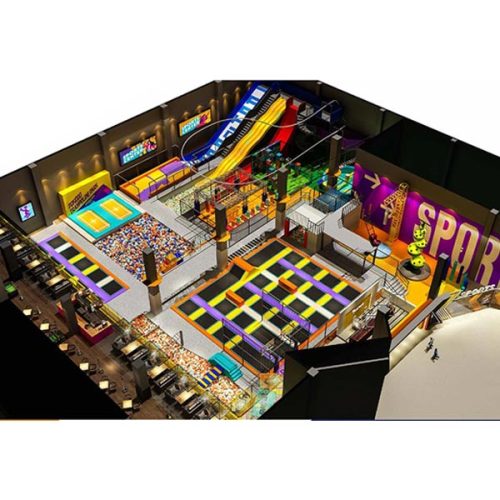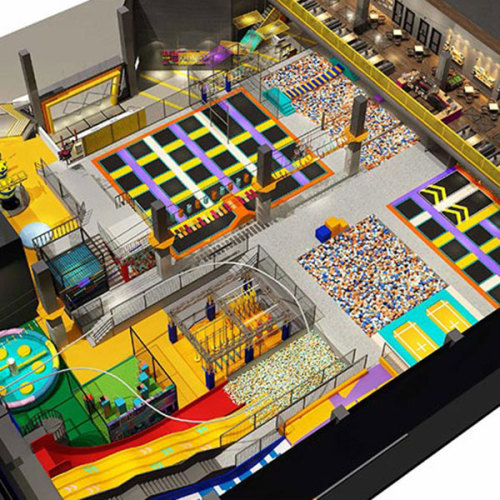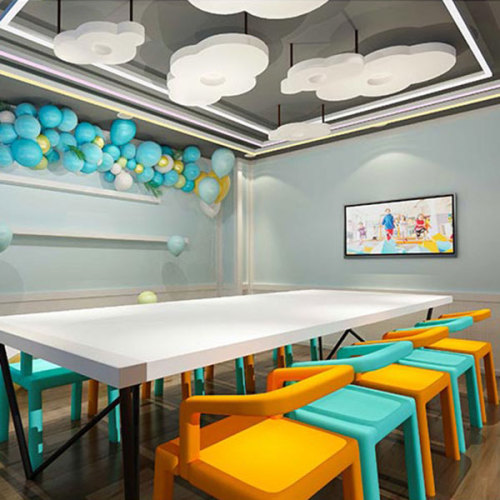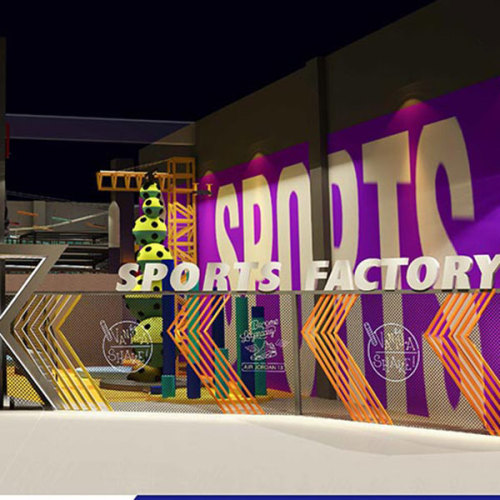 Pokiddo Franchise Indoor Amusement Park Attractions
Item specifics
Materials

Galvanized steel, PVC, EPE, etc.
Certificates

ASTM, TUV certified
Colors

Customizable
MOQ

100sqm2
Description
The below is the overall planning and design of a sports center in Changchun. It is a Pokiddo franchise park, in which you will find our most popular indoor amusement park attractions. Nowadays indoor amusement park offers so much more than indoor playgrounds, you will find trampoline park, ninja course, climbing walls, interactive sports games, etc. In this design proposal, we would love to share with you five popular indoor amusement park attractions.
1. Free Jump in Trampoline Park Zone
Free jump is the basic attraction if there's trampoline area in your indoor amusement park. Pokiddo has built 60+ franchise amusement parks so far, all of them would include trampoline free jump. It's a like a must-do game as people love jumping free on the mats, a great choice for fun and health. The free jump can also be combined with other games like slam dunk, velcro wall, interactive tap fun, etc. These games would add more fun to the jumping area.
2. Indoor Amusement Park Attractions -
Foam Pit
Foam pit is a area where full of foam blocks. Players can jump into the pit from jump area. You can also set fun attractions above the foam pit, like slackline, battle beam, swing bridge, swing ladder, etc. Take battle beam as an example, Battle beam is a narrow bar on which two players can compete against each other, both of them hold a soft pad/stick. Keep balance on the bar and try your best to knock your opponent off into the foam pit.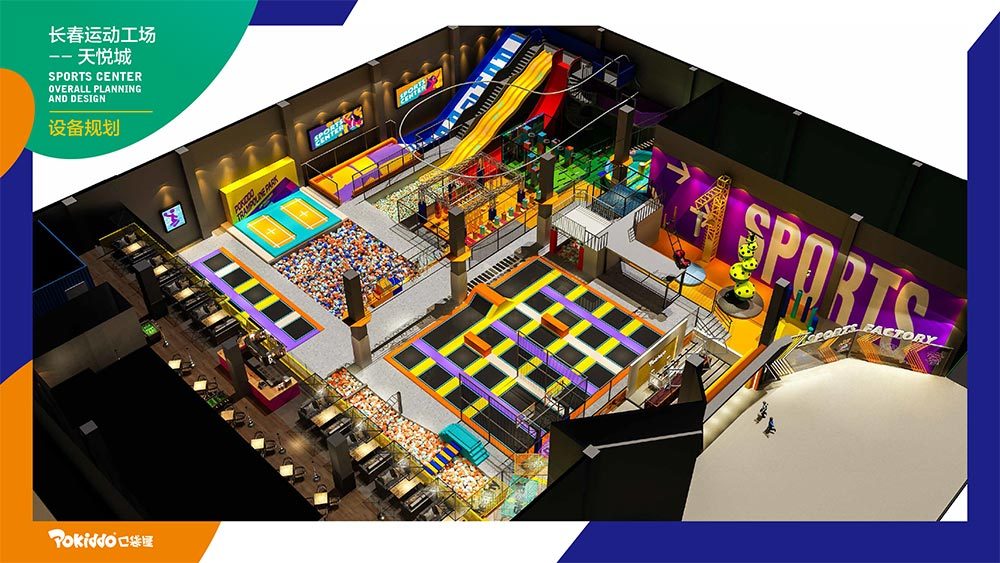 4. Climbing Walls for Indoor Amusement Park
Climbing wall is one of the most popular indoor amusement park attractions. It is a combination of sports, fun and challeng. what an experience! There are many types of climbing walls, like boulder climbing wall, astroball climbing, sky stepper, etc. If your climbing walls are in a separated area, you can also consider the jump tower, a quite thrilling challange.
5. Ninja Course - Challenging Indoor Amusement Park Attractions
Ninja course is a combitation of various obstacel games, offering fun and challenge for players. There are different routes with different difficult levels to challenge players' strength, speed, coordination, etc. You can also add a timing system to create competition between players.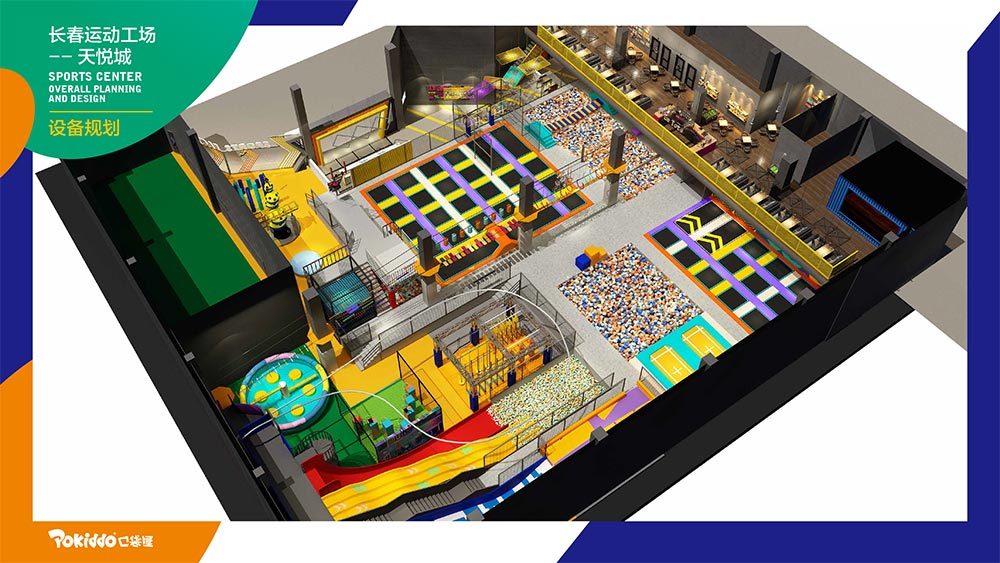 In the design proposal of Pokiddo franchise park, our designers have the ability to include not only the indoor amusement park attractions, but also the ancillary areas like park front entrance area, shoe changing area, locker, etc. We presented an overall design so you can get a real glimpse of what your park would look like.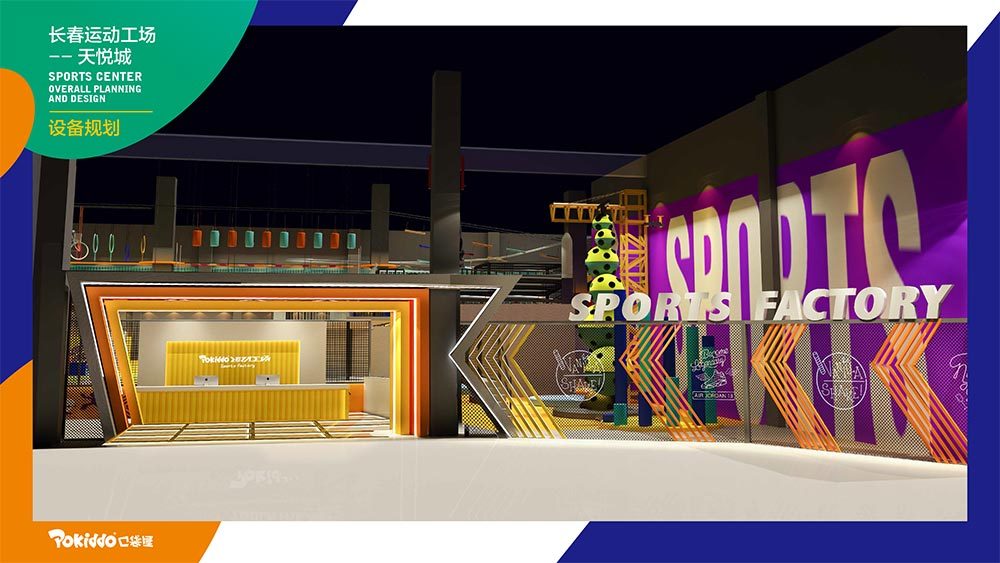 The Park Front Design of Pokiddo Sports Center in Changchun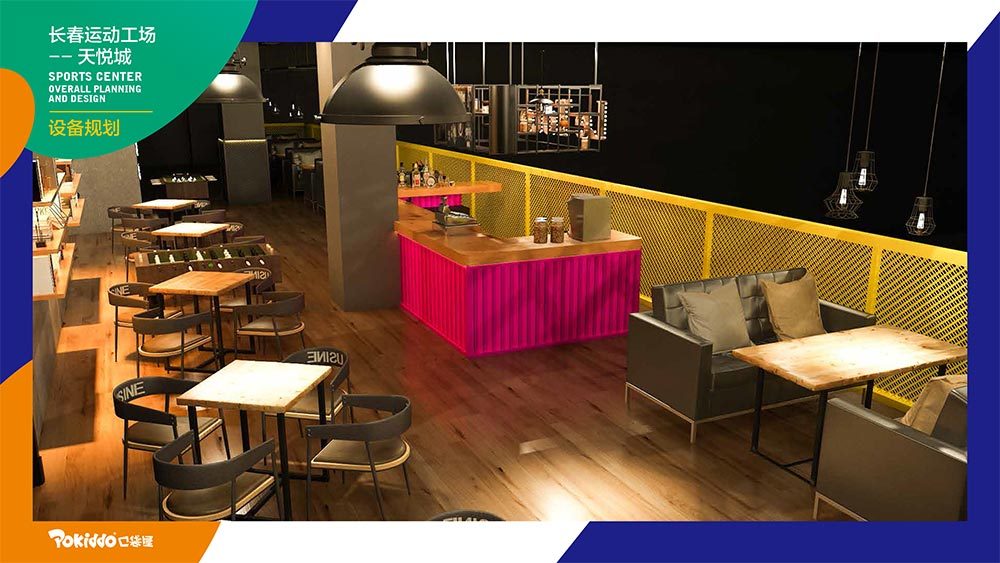 The Rest Area Design of Pokiddo Sports Center in Changchun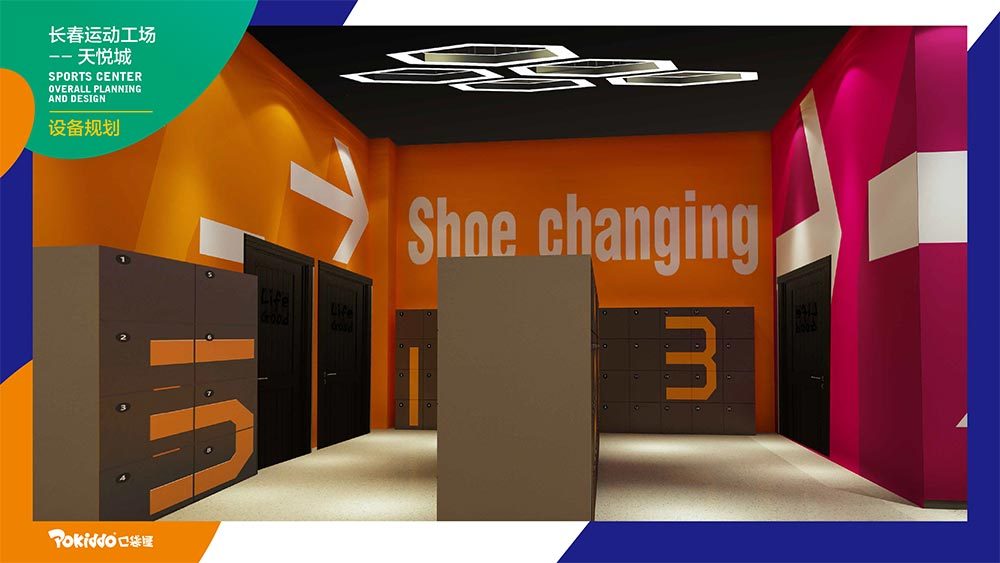 The Shoe Changing and Locker Area of Pokiddo Sports Center in Changchun