2000sqm2 Pokiddo Indoor Trampoline Park In Daqing
Share
Issue Time

2019/07/28
Summary
Pokiddo Trampoline Park as a well-known brand of indoor trampoline park now have came to Daqing! Pokiddo Daqing offers a full line-up of activities that every jumpers can enjoy.
Briefing On Pokiddo Indoor Trampoline Park in Daqing
Park Size: 2000 sqm2
Grand Opening: July 2019
Project Duration: 2.5 months
Attractions: Free Jump Court, Spider Tower, Velcro Wall, Trampoline Basketball, Professional Trampolines, Super Slide, Donut Slide with Air Bag, Sky Stepper, Interactive Tap Fun, Free Fall Tower, Battle Beam, kids slide with ball pool
Location: No.255, Xuewei Street, Sartu District, Daqing City, Hei Longjiang Province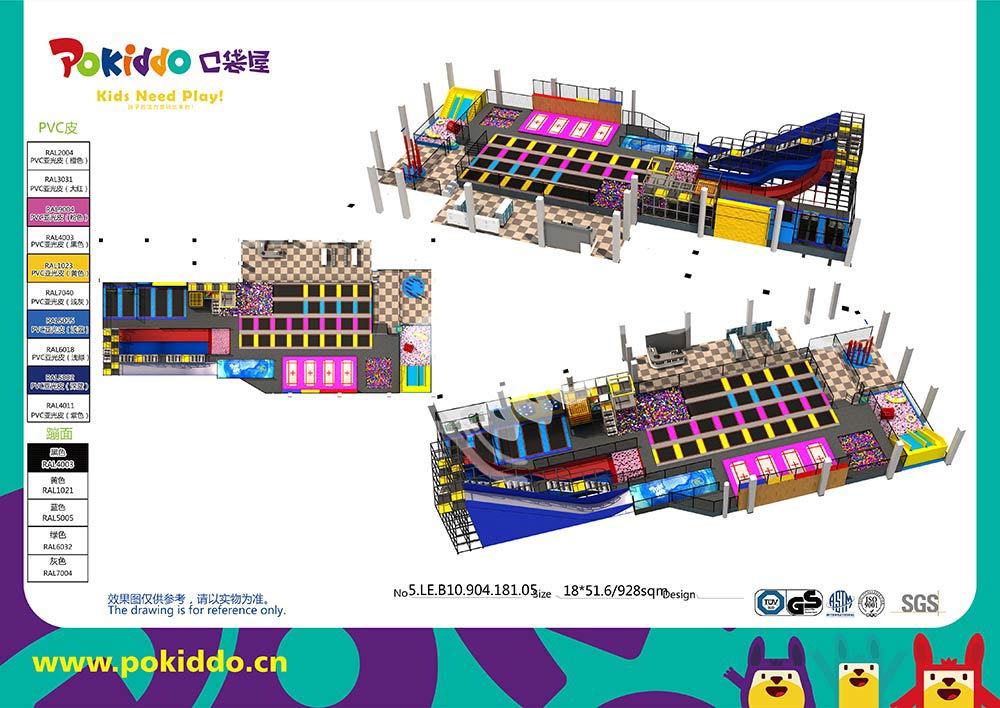 Franchise Story of Daqing Pokiddo Trampoline Park
Mr. Zhang is the investor of Daqing Pokiddo trampoline park. It was a story of how he chose to be an independent trampoline park owner and then decided to be a Pokiddo franchisee. Mr. Zhang was very optimistic about the trampoline park industry in the year of 2017, when there was a rapid growth of trampoline parks in China. Soon he decided to get into the industry and got into contact with us through online channels. After comparing trampoline park manufacturers from the factors of design, quality, production technology, and service, Mr. Zhang finally chose Pokiddo as the supplier of his park, but only supplier of the park equipment as he decided to build his own brand. In June 2018, Mr. Zhang's first trampoline park opening in Qiqihar, named "Dust Trampoline Park".
Our story with Mr. Zhang did not end after the first park. In the one year after the grand opening, we kept in contact with him, sharing experiences on trampoline park operation, helping his solve various daily operational problems and helping the park achieve a better revenue. It was our friendly gesture and professional assistance that make Mr. Zhang recognize Pokiddo operation team and the future development prospects of Pokiddo. This is why he chose to be a Pokiddo franchisee in the next year and build the Daqing Pokiddo trampoline park. We were very glad to win the trust from purely recognizing our trampoline park equipment to our brand, our whole team and service.