How to Do Trampoline Park Maintenance?
Share
Issue Time

07-23-2021
Trampoline park maintenance is to keep your park in good condition thus to provide a comfortable and safe environment for visitors. Regular maintenance will prolong the service life of your park and increase your revenue as well. In this article we share with you five tips for maintaining your trampoline park.
1. Create Checklists for your Trampoline Park
A checklist is to let your staff know the details about how to do checks in your park. There should be daily, weekly, monthly and half-year checklist for your trampoline park maintenance. Each checklist will have its checking points, daily checklist would focus on simple visual check, while half-year one will need a thorough inspection.
2. Make Daily Check as a Maintenance Routine
Daily check should be done before opening the trampoline park or after closing. It is quick visual inspection to check the general condition and cleanness. For example, check the jumping mats, which are the most important parts, to make sure there are no cracks, or any sharp objects like keys on them.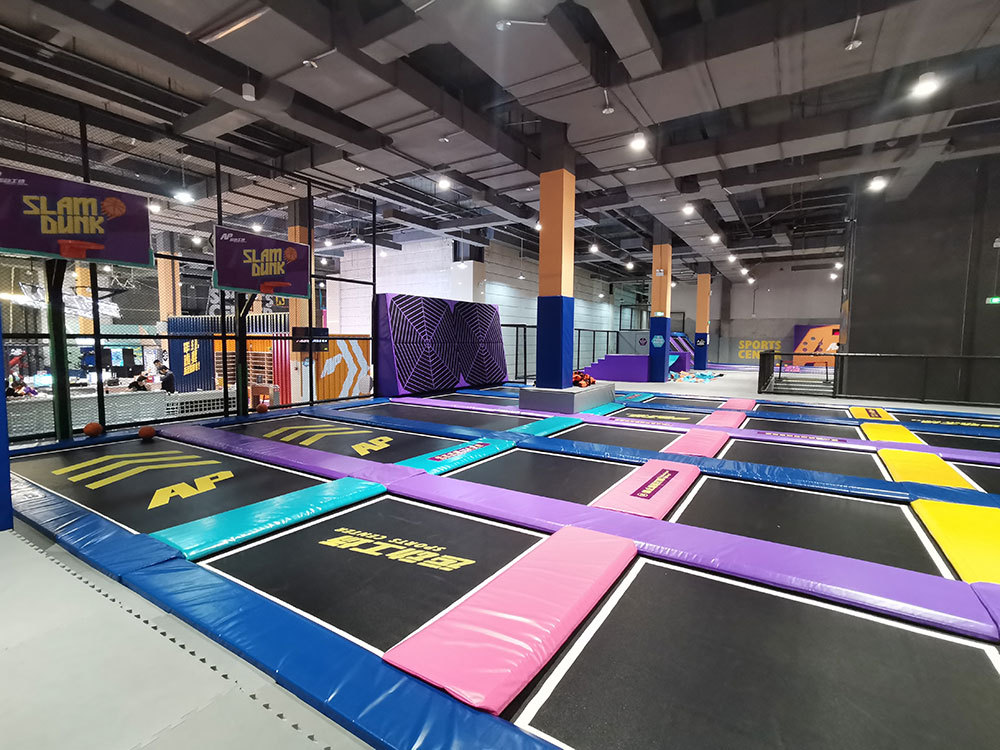 3. Regular Cleaning and Disinfection Process
Regular cleaning is a good solution for trampoline park maintenance. Use a cloth to wipe the upper surface, if any dirty stains, you can try some mild detergent. For the passages or walkways, you can get a vacuum cleaner to remove dusts, especially in some corners. And in such a special situation, disinfection process is also important. Try your best to make your park clean and safe for players.
4. Inspect the Jump Mats
As mentioned before, the jump mats are the most important for a trampoline park. Except daily visual check, you should inspect the mats carefully weekly. Check the mat surface any crack or tearing. Check the springs connected to the mats are well placed and in good tensile situation. Check the soft pads are covering the springs well.
5. Maintenance for Trampoline Park Foam Pit
Foam pit is a little difficult to clean. You should take all the foam cubes out of the pit. Use a vacuum cleaner to remove all the foam crumbs in the pit bottom and wipe the pit surface with a moth. For the foam cubes, we cannot clean it by water, you can put them under the sun for natural UV sterilization. Sort out the damaged cubes. As foam blocks are easily wearing parts, you can consider to buy some more for replacement.